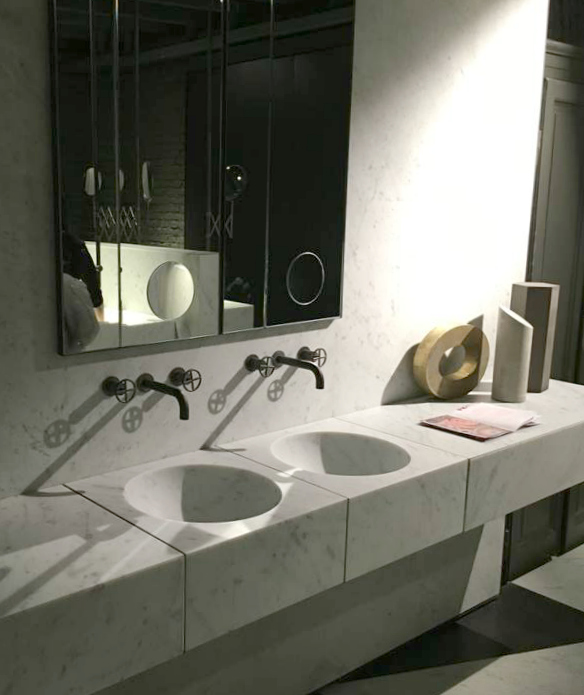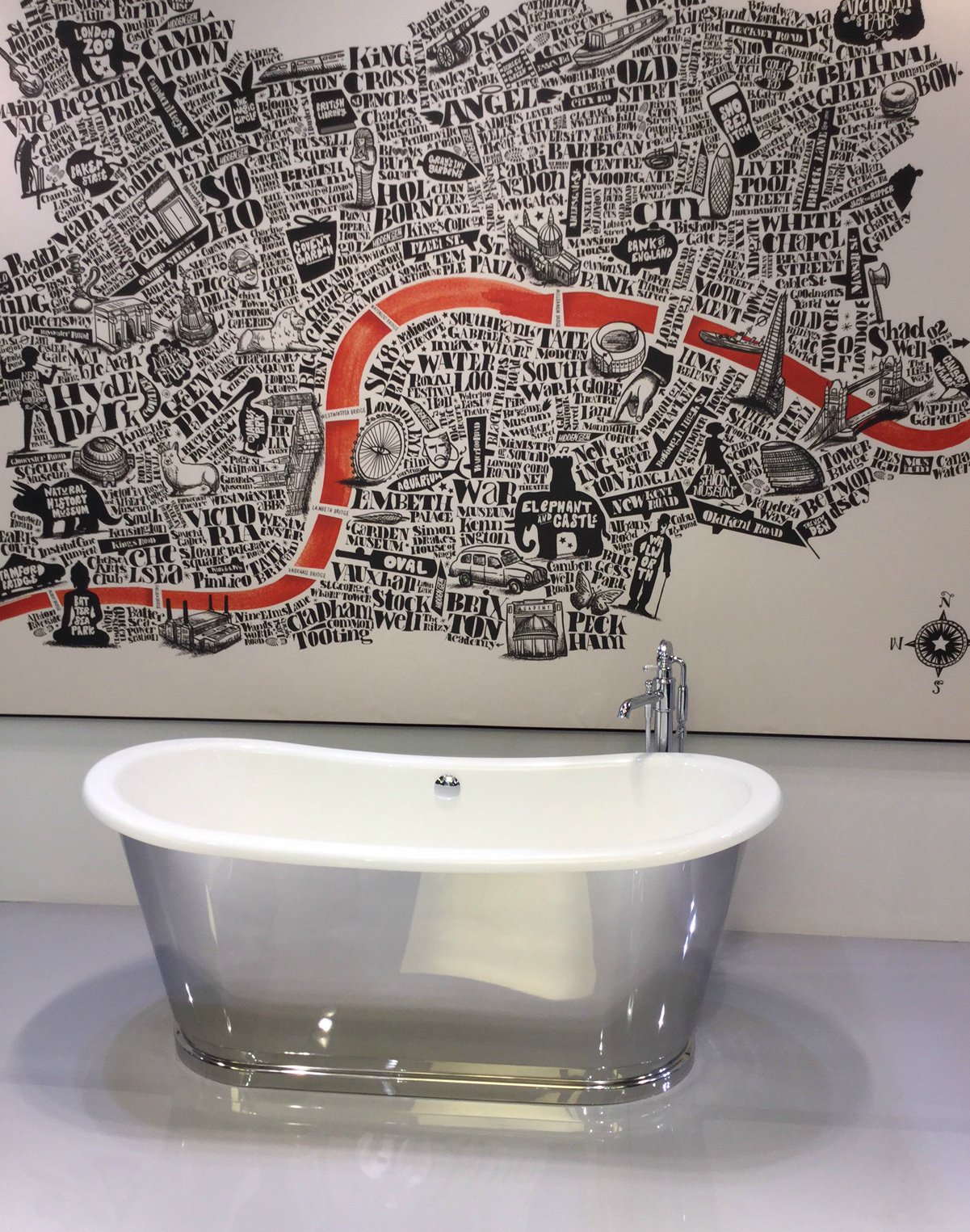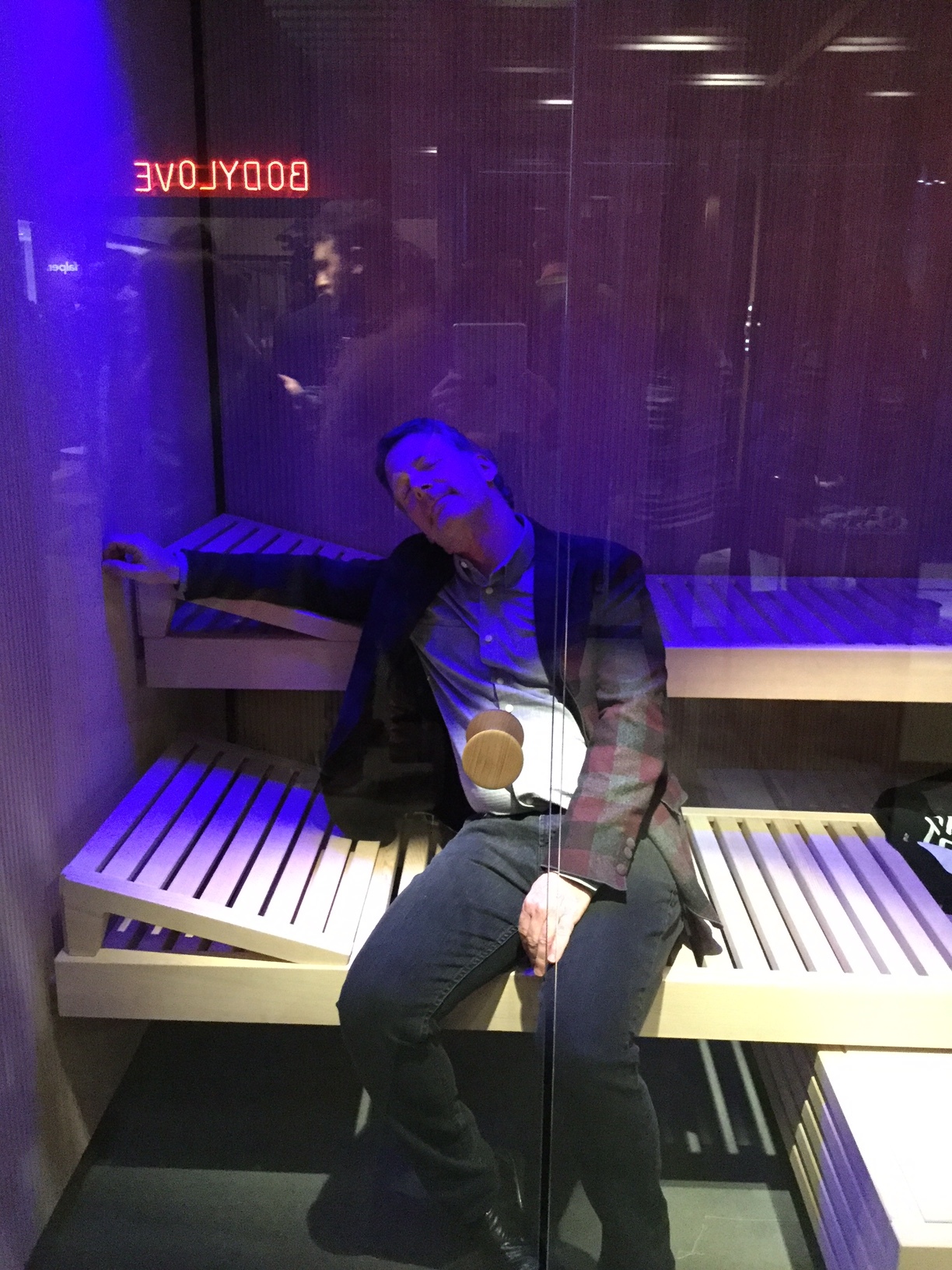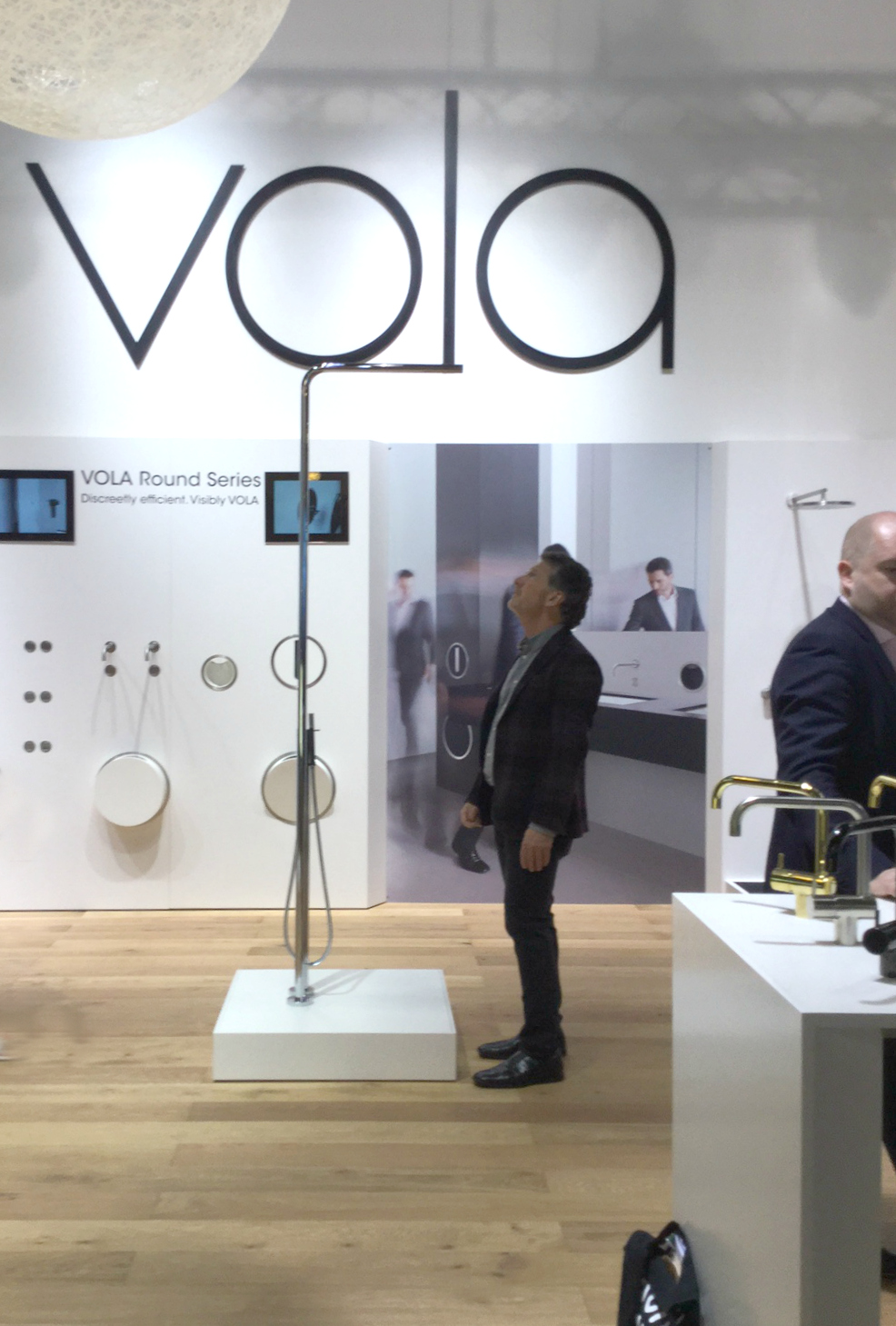 One of our favorite times of the year is when Snyder Diamond owner, Russ Diamond, returns from Salone del Mobile/EuroCucina in Milan and we get a sneak peek at international trends and fantastic new designs that will soon be arriving in our showrooms.
"I probably spent a little more time on the bath side than the kitchen side this time around but every year brings more and better vendors," says Russ, who added that it was particularly hopping this year, as it was not only parallel with design week but also overlapped with fashion week. "Some of the highlights were all the new designs for bath furniture. What we think of as midcentury modern is evolving in the European market, and there were great new technologies with glass, new surfaces, lots of new outdoor items, and interesting combinations of materials." Other fun finds were debuts from Crosswater, Fantini (we'll show you more in an upcoming post), boldly hued ranges from La Cornue, and colorful kitchen tiles from Made a Mano. "Europeans are getting more involved with new finishes, not just the usual chrome, satin nickel, and so on," he adds.
In keeping with the growing demand for at-home therapies, Effegibi unveiled new high-tech saunas, which Russ readily made use of, if only for a quick chromo therapy rest—they were exhausting days! As well, Gessi, one of the first companies to really embrace the concept of wellness, launched Equilibrio, a faucet collection inspired by the Zen practice of stone stacking. The firm even offered demos on the art, which explained how the ancient technique can aid mind-body balance. "It's an avant-garde approach to product design," Russ notes.
Over the course of his visit, Russ was able to take in a number of special installations around the city and happily explains that he particularly enjoyed a fantastic meal at Filippo La Mantia, a Sicilian restaurant located in what used to be Dolce & Gabbana's Gold restaurant. "It's all been redone but the bathrooms are still lined in gold!" There was also time set aside for a day trip to beautiful Lago d'Orta, famous for its island monastery. What would a trip to Italy be without a moment to sit outside, breathe deeply and just soak up the scenery? "It was absolutely picturesque!" he says. It's really no wonder that Italy is leading the charge on wellness. We can't wait to reveal in coming posts all that we'll soon be offering.