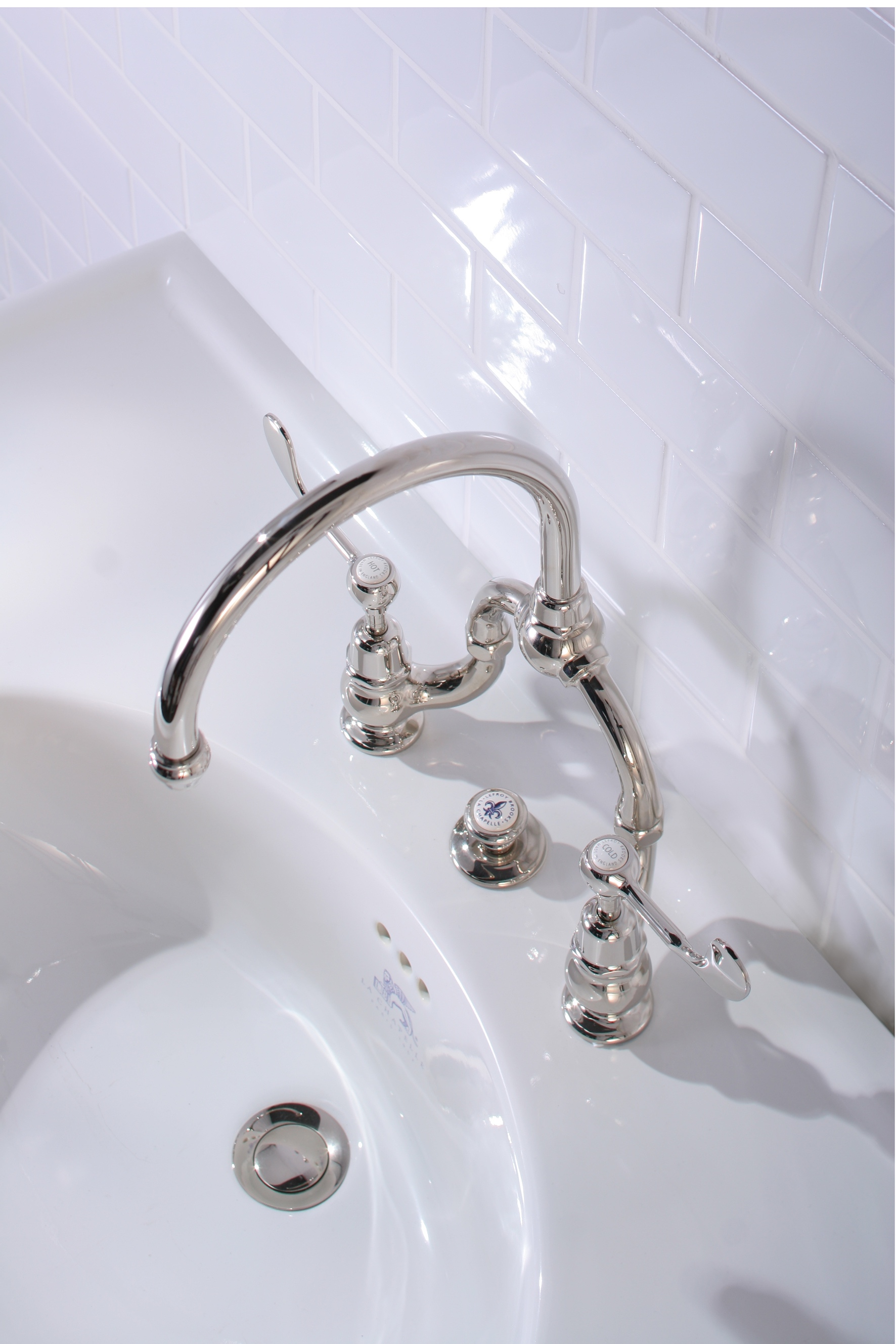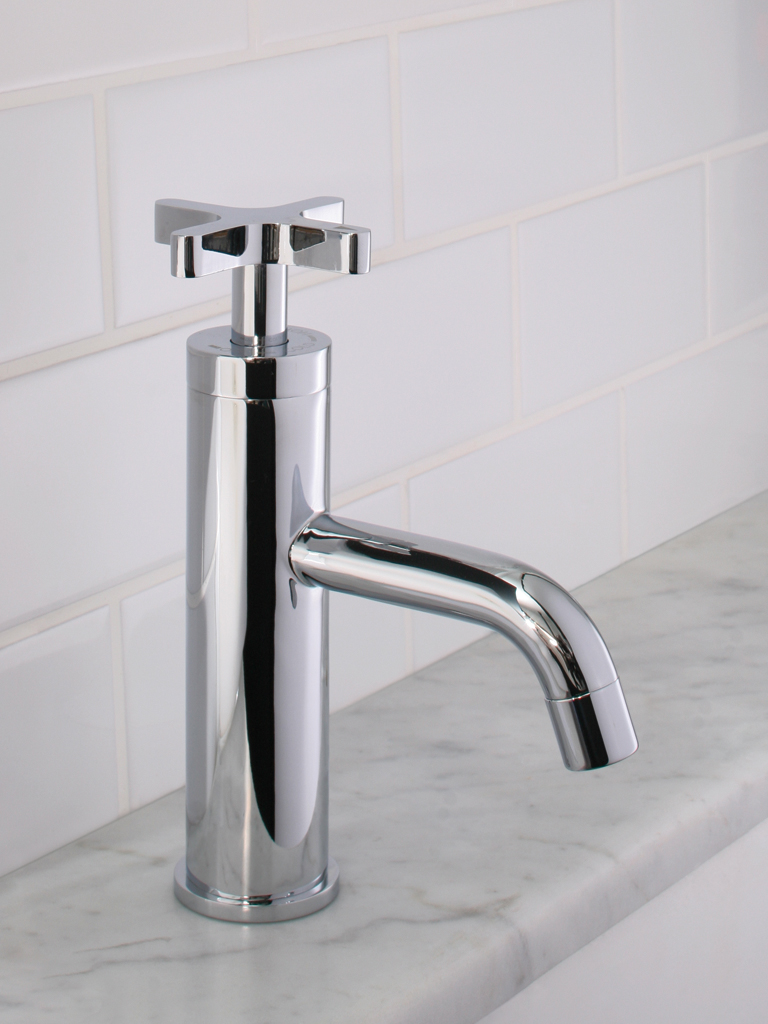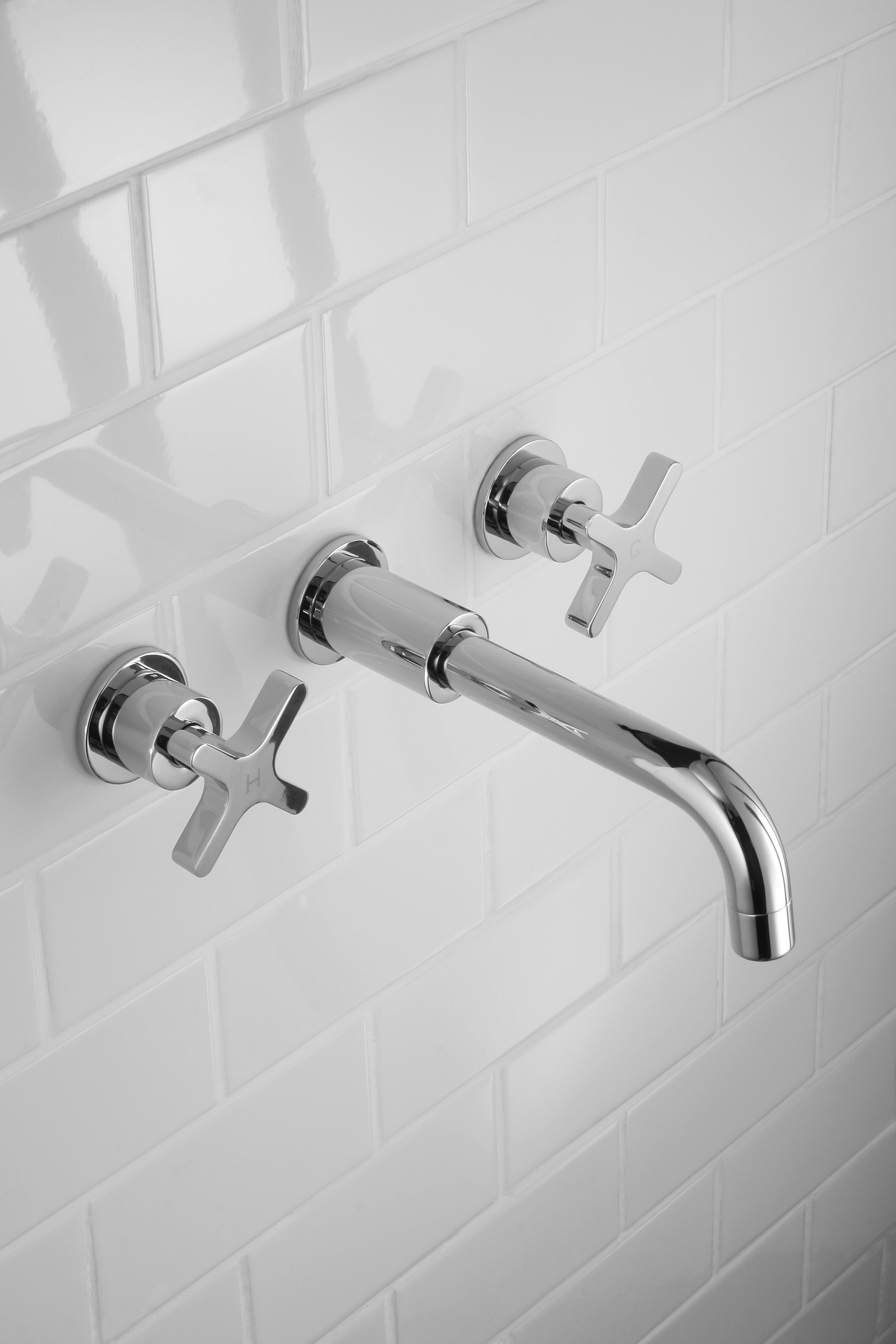 For over twenty-five years, British firm Lefroy Brooks has produced some of the most impeccably made kitchen and bathroom fixtures on the market. What's the secret behind their coveted designs? Owner Christo Lefroy Brooks' lifelong passion for the history of hardware. Like a treasure hunter or archaeologist, he has searched through castles, cottages and even junkyards on his quest to find and ultimately reproduce the most striking examples, those that truly embody the period in which they were created.
The company specializes in traditional, handcrafting techniques to recreate the antique pieces, allowing for necessary modernizations—the scale of today's bathrooms, taller people, water flow requirements, and so on. Yet the overall design stays very true to the spirit of the original example. There are Victorian styles, Art Deco styles, 1950s designs and more, all under the umbrella of "A Century of Classics: The Story of a Hundred Years of Bathrooms," available through Snyder Diamond. Lefroy Brooks has worked feverishly to document his finds largely because he believes they could be altogether forgotten as technology rushes ever forward, potentially obliterating the need for taps. One day, he believes, we will access water in our homes either remotely or via touch-screen or voice systems.
All told, the history of hardware, which really only begins in the late-19th century, is a short history. But until that tap-less day comes, we can revel in the delightfully tangible experience of wonderfully old-fashioned fixtures, which, it turns out, look extraordinarily good in very modernist environments. Just because you love heritage fixtures doesn't mean you need to have a period home.
The designs are available in finishes including silver nickel, satin nickel, chrome and antique gold, with white or black ceramic components. Aside from the faucet collections that form the backbone of the company, Lefroy Brooks also produces everything from tubs and sinks to radiators, ceramic tiles and even bathrobe hooks for a completely unified look.