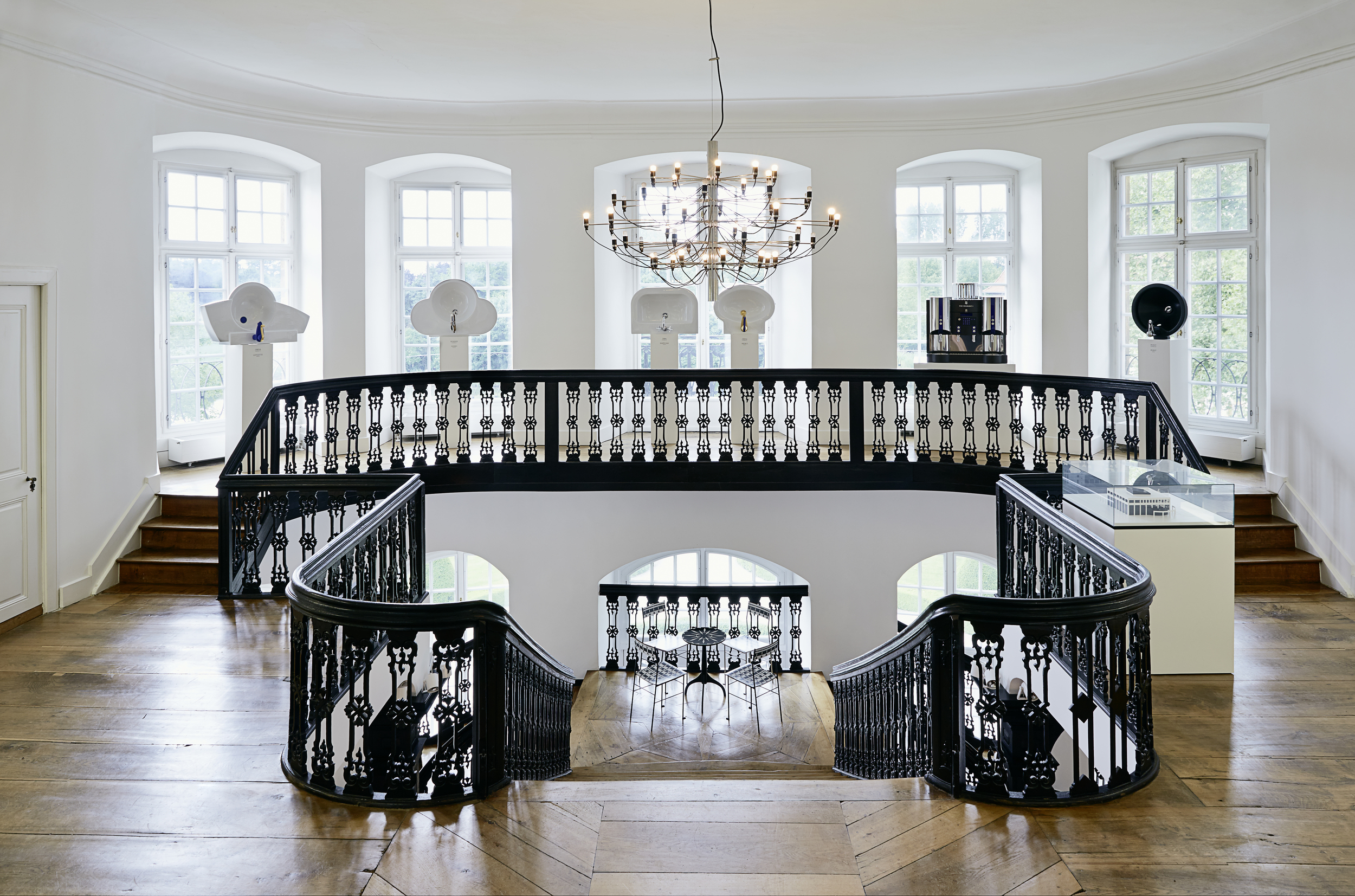 The latest faucet from Dornbracht, CL.1, is indeed a thing of beauty. The new series, which debuted at ISH in Frankfurt last year, combines hard and soft lines with new spray technology. The faucet (available in a variety of height and mounting options) stretches upwards, bending at a graceful angle and releasing water via 40 individual streams. The faucet coordinates with four styles of handles, including stereo-like discs and smooth or textured tabs, or it can partner with the brand's other collections.
For CL.1's design, Dornbracht turned to family-run Sieger Design, with whom they have collaborated on multiple products. The firm, which is now run by second-generation brothers Christian and Michael Sieger (above) has designed everything from dinnerware to makeup mirrors. Not only do they focus on the aesthetic aspects of their projects but on their economic, ecological, social and cultural dimensions. It's an inspired approach made all the more fascinating by the fact that their Sassenberg, Germany headquarters, Harkotten Castle, is a spectacular example of design in its own right.
The castle was built in the 1750s as a hunting lodge for a local baron and was restored by the Sieger family in 1988. It has been home to the firm ever since. The site fully embodies the company's design principles: melding traditional and contemporary into something timeless. Inside the nearly 22,000-square-foot castle are impeccably renovated rooms rich with original features, Sieger-designed furnishings and a collection of paintings that spans hundreds of years. Outside the castle are some 2.5 acres of classically laid out grounds designed by renowned Belgian landscape architect Jacques Wirtz, who incorporated existing ponds with a new modernist sculpture park. The park features works by Fabrizio Plessi, Trak Wendisch, Alexander Burganov, Miguel Berrocal, Aldo Rossi and Roger Selden, as well as an Ettore Sottsass-designed meditation pavilion. In the forecourt, further tying the castle to the parkland, is a monumental sculpture by Alessandro Mendini set with 25,000 Bisazza glass tiles.
The gardens can be toured by appointment and (not surprisingly!) the castle is often the setting for photo shoots. It's such a spectacular melding of old and new, not to mention a breathtaking restoration and repurposing of a historic building, we just had to share it with you. Come visit our showrooms to see the CL.1 faucet in person and to learn more about Dornbracht's incredible range of offerings.