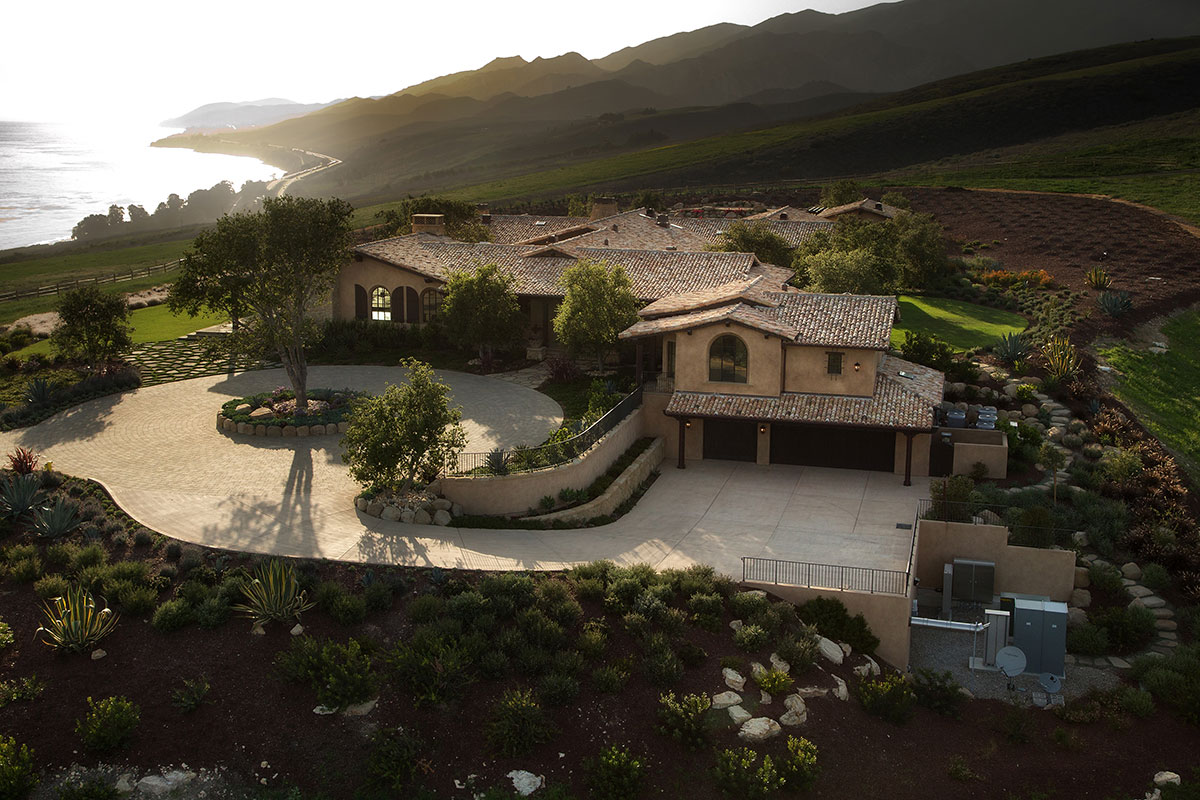 Kitchell Custom Homes has been building some of the most luxurious homes in the Western United States and Hawaii for the last sixty years, and if you've ogled a beautiful estate in Santa Barbara, it's likely the work of builder Shane Mahan. Mahan, who leads the Santa Barbara office's high-end residential practice (the firm also has an office Phoenix), has become known for creating exceptional coastal properties that focus on durability as well as aesthetics, and offer extraordinary craftsmanship. Some of his recent projects include the Santa Barbara Four Seasons and the 106-acre Villa Della Costa on the Gaviota Coast, a project he did with architect Jock M. Sewall and interior designer Mark Weaver, whom we featured on the blog last month. (The home is currently on the market, so you can take a sneaky peek here.)
How did you get started in the business? As a kid, I was always interested in building things and taking things apart, much to my parent's chagrin. I thought I wanted to be an architect but realized I was left-brain dominant, so instead studied construction management. I'm a huge fan of great design and that is likely the reason I love building high-end, private residential projects.
How would you describe your firm's style? I'm a huge believer in building relationships and creating trust with our clients and our design team, and that's the cornerstone of our company philosophy. Building a home is a personal and emotional process and trusting relationships are an integral part of effectively executing a project. Our most successful projects are built in collaborative environments. Of course, we're passionate about craftsmanship and pay meticulous attention to details and quality. We want to build it right the first time and create something that can be generational.
What would you say you're most known for, and what should new clients know about you? The homes we build are personal, technical and artistic, and can require a million different decisions. Our goal is to be as efficient as possible with our client's time. We are known for, and particularly excel at, planning and looking ahead with our design partners in order to reduce the all-too-familiar "fire drill." This helps create a low-stress, fun and enjoyable process.
What are some of your favorite Southern California sources for inspiration? Being born and raised on Kauai, I need to stay close to the ocean to maintain my sanity. Thankfully, Southern California provides that opportunity. I love Santa Barbara—my Hawaii in California.
Tell us about a favorite kitchen or bathroom that you've recently built. It's a contemporary mountain home in Arizona. The rammed-earth house was clad in steel and wood. The kitchen continued the theme with book-matched, English oak. The countertops are black, with a leather finish. A sleek and colorful custom light fixture by Scottsdale designer Anita Lang hangs over the island. The floors are 24- by 60-inch natural limestone pavers.