The London fashion brand is dressing up our showrooms.
We're more than a little excited to welcome London-based design firm Buster + Punch to our showrooms. And when we say to our showrooms, we really mean it. We're installing special displays of the hardware range in all three of our locations: Santa Monica, Pasadena and North Hollywood.
The company's collection of kitchen handles, cabinet pulls, door handles and accessories is built from rare and solid metal, finished with the company's signature, diamond-cut, knurling pattern for an amazingly tactile feel. This latest project is one of many from the multi-faceted brand and was born to compliment their electrical switches and lighting designs.
Pedal to the Metal
Buster + Punch was founded by London-based architect and industrial designer Massimo Buster Minale in 2013. After working with such prestigious firms as Foster & Partners and Richard Rogers, Minale went looking for something with a faster gratification—we all know how long and laborious building projects can be—and channeled his talent for crafting meticulous, masterful metal designs into his passion for motorcycles. His work, heavily influenced by London's sub-culture scene (he's worked with street artists, bike builders, musicians and fashion designers), quickly evolved into additional collections imbued with his distinctive, edgy aesthetic: lighting, jewelry, tabletop accessories, furniture and, lucky for us, hardware.
Buster + Punch's hardware collection is comprised of five collections: Pull Bar, Closet Bar, T-Bar, Furniture Knob and Hooks. All designs feature the company's textural pattern and come in brass, smoked bronze, black and steel finishes.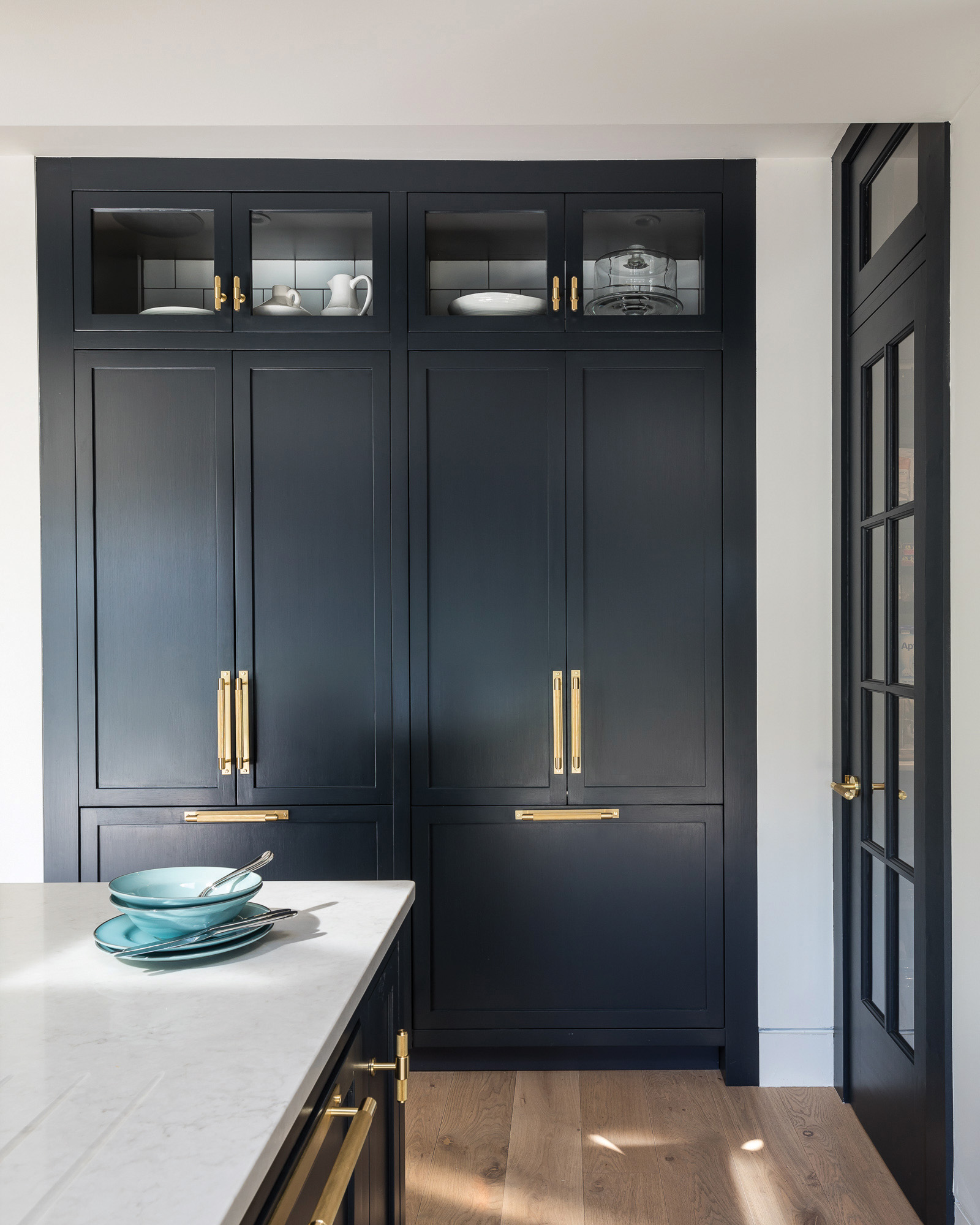 Just Gonna Leave This Here
LA peeps, Massimo is a collaborative fellow. Just check out a few of the gorgeous custom projects Buster + Punch has helped create. (Click on the image to see more of each project.)
And designer Jeanne K Chung used Buster + Punch in her design for the 2018 Pasadena Showcase House, photographed below by Peter Valli.

3:35 Minutes You Won't Regret
---