Find out why Lori Gilder believes in the power of steam.
"All our clients embrace the wellness factor and Mr. Steam's state-of -the-art technology and innovation creates a spa-like experience that is second to none," says Beverly Hills-based designer Lori Gilder. "Steam promotes a healthy lifestyle that increases circulation, relaxes aches and pains, clears respiratory congestion and improves the complexion, among many other benefits."
"Steam is an ancient therapy," adds Martha Orellana, Vice President of Marketing for Mr. Steam. "It has been shown to maintain vascular function and health, support cardiovascular health, support mental acuity and cognitive function, maintain lung health, and promote relaxation and/or manage stress." That's why you'll find Mr. Steam products in luxury health facilities and resorts including Canyon Ranch and the Ritz-Carlton. But with new technologies that include voice control (Alexa pairs with their SteamLinx, for example), they're easier than ever to enjoy at home, so we asked Lori for a little insight into how she's incorporated the products.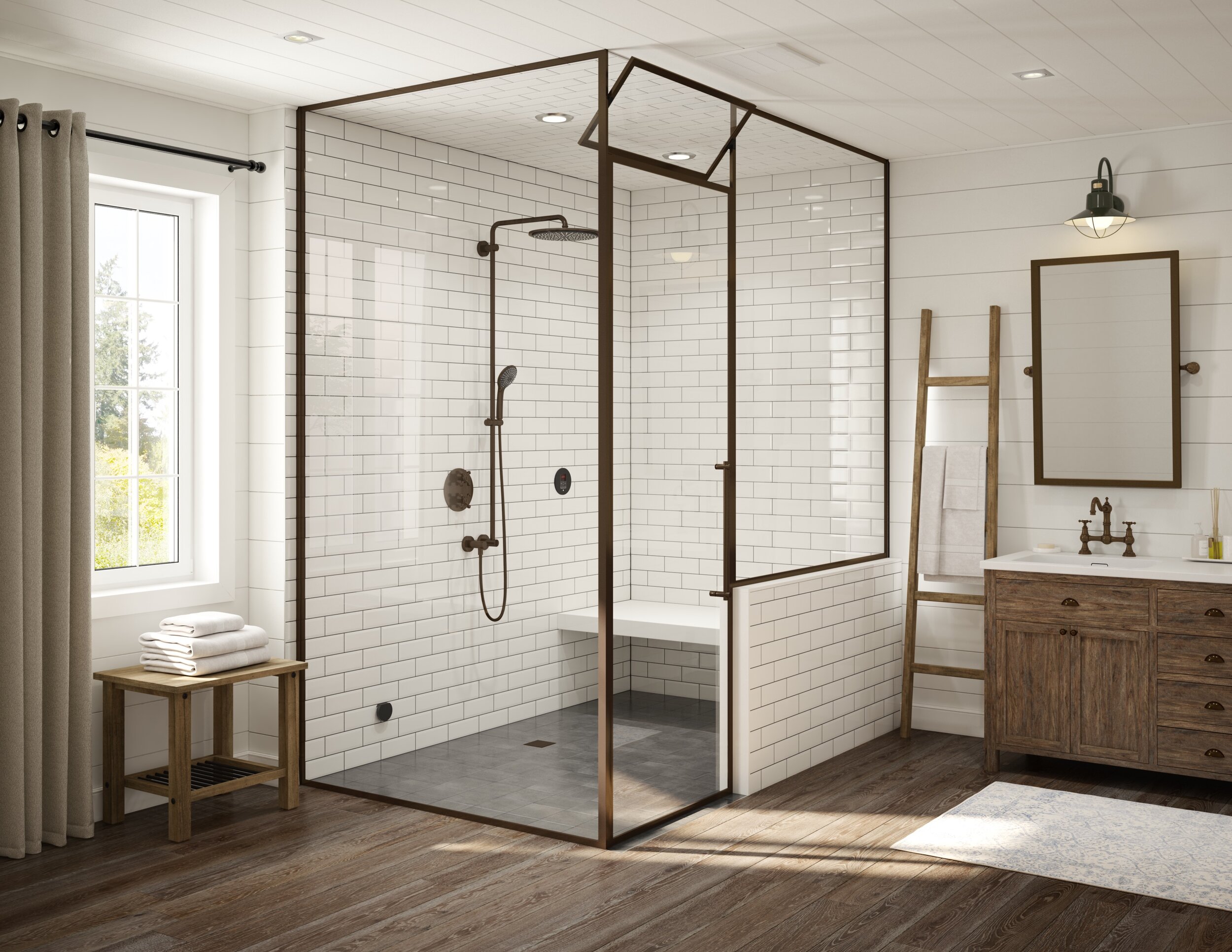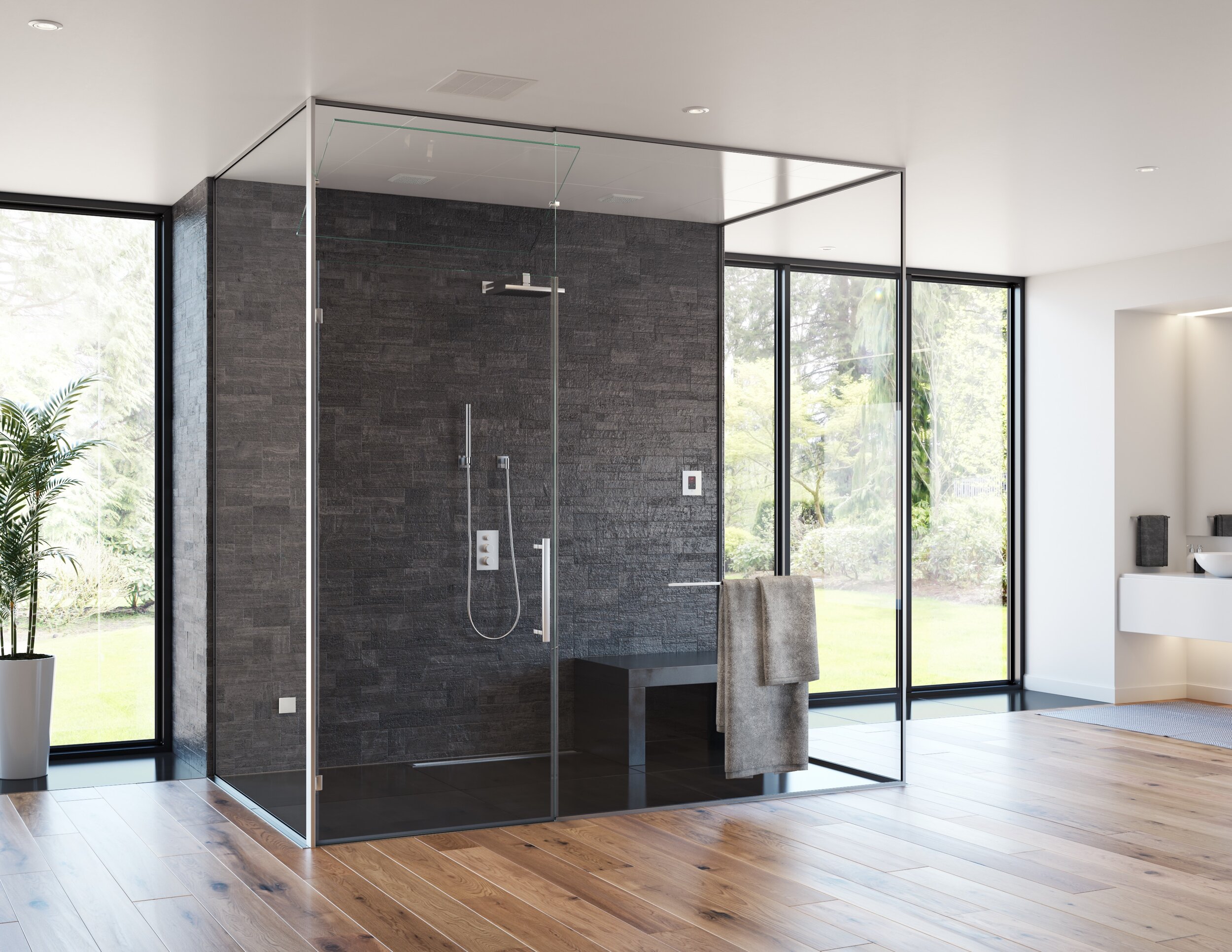 Why Ms. Gilder chooses Mr. Steam.
SD: How did you first come to know Mr. Steam?
Lori Gilder: I learned about Mr. Steam when I was a young designer working in Canada. My first job following graduation was with a custom home builder. Steam showers tended to be a part of the Great White North's vernacular, so when a master bath steam shower was a line item as part of our clients' wish list, Mr. Steam was our go-to vendor.
SD: Are clients asking for steam specifically or is it something that comes up in conversation as you're developing a design?
Lori Gilder: I'd say at least 75% of our client base incorporates steam showers into their master bath renovation projects. Some clients specifically request this at the outset, while others are interested in learning more about the wellness benefits. Once they do, and realize it's the ideal time and opportunity to build their shower around this product, they'll pull the trigger. Either way, the steam conversation is an element we always discuss.
SD: What are some of the specific Mr. Steam products you've used in your projects?
Lori Gilder: Our focus is whole house renovations and additions, so we have the luxury of starting from scratch when we are down to the studs and rebuilding. Depending on the clients' needs and budget, we've specified both standard Mr. Steam packages along with the full aroma, chroma and music therapy options!
SD: What are some of the other wellness features you're seeing or implementing in your designs?
Lori Gilder: We're including radiant-heat flooring in many of our master bath renovations. When your feet are warm and toasty, your body retains heat longer. We also love implementing American Clay wall and ceiling treatments for that Zen-like vibe. This natural earth plaster is ideal for bathrooms as it helps regulate humidity by absorbing and releasing moisture naturally. The finish of American Clay exudes beauty, texture and warmth, while releasing negative ions into the air, alleviating stress and energizing the spirit.
The Designer's Top Five Tips to Create a Spa-Like Feel at Home
A steam shower for the win! With or without chromotherapy, aromatherapy and music therapy.

Sleek soaker tubs, be they free standing or built in.

Blend warm tones, calming colors and organic materials, adding houseplants or fresh flowers, like a gorgeous Phalaenopsis orchid.

Incorporate overlapping, dimmable light sources for evening, and windows that bring in natural light during the day.

Upgrade to luxe towels and a towel warmer. You'll enjoy heated towels on those cold winter mornings.
---