New from TOTO, the world's largest manufacturer of bathroom fixtures and fittings, comes the Aero shower system, available as a rain shower or a handshower. The collection uses TOTO's new AeroJet+ Technology, which not only leaves you feeling cleaner and more invigorated, it conserves water. The company, which was founded in 1917 in Kitakyushu, Japan, has long been known for innovative design and performance, but it's now equally known for its dedication to developing products that meet not only clients' needs but the environment's. In fact, TOTO is the sole manufacturer of its type to receive the title of Water Efficiency Leader by the U.S. Environmental Protection Agency.
The air-injection technology used by Aero increases the volume of water in each drop by drawing air inside the showerhead and pumping it into the water itself. The result is an even spray that optimizes water distribution over the body. If you'd like, switch the setting for intervals of a pulsating flow. By feel, you'd never guess that the water was actually running at a rate of only 2.5 gallons per minute. Another innovative aspect of Aero's design is its Shape Memory Alloy valves that prevent sudden changes in temperature, so there's no more worry about scalding heat or a shock of icy cold.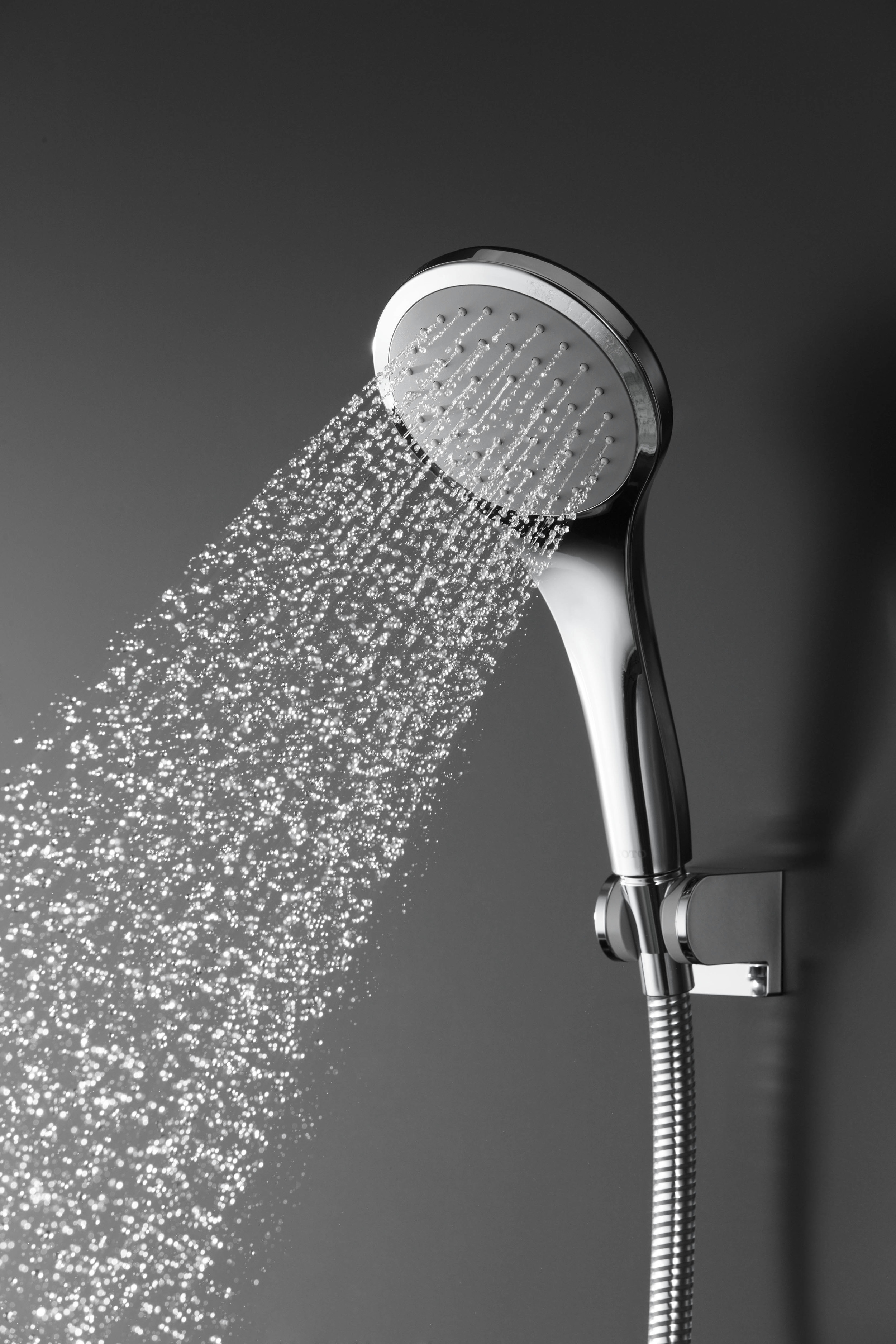 When it came to Aero's equally smart exterior design, TOTO created two styles, Classic and Modern, which are available in 8- and 10-inch diameter sprays that can be mounted from either the wall or the ceiling. The handshower, however, offers even more options with flow rates that can drop to 2 gallons per minute, with either cascading water for a waterfall-like flow or TOTO's patented Gryrostream spray, for a therapeutic water massage. Also available in the Classic or Modern styling, the handshower has a 5-inch spray face and is easy to use—the touch of a button changes the water's flow. Think of it as a minimalist shower with a maximalist result. Click here to see more of our Toto offerings.