For the last thirty years, Watermark Designs has been a leader in the kitchen and bath hardware field. From their Brooklyn headquarters, they design and manufacture decorative plumbing fixtures, bathroom accessories, lighting, and hardware for residential and commercial applications. They keep a dual focus on technology and design, working with notable designers like Clodagh and Mark Zeff, and emphasize customization. With such style and flexibility, it's no surprise you'll find their designs in luxury hotels like the Eden Roc in Miami Beach and the Ritz-Carlton, Shanghai. This week, we're taking a look at the latest design to join their collection, Elements, as well as some of our all-time favorites: Elan Vital, H-Line, and Brooklyn. Take a look online (and check out their Instagram account for great visual inspiration, like the images above), and then visit one of our showrooms to learn even more.
ELEMENTS: "As a smaller manufacturer, we are able to offer customers options and finishes and designs that you just cannot get in mass-produced factories," says Avi Abel, president of Watermark. "Our Elements collection is the continued evolution of how far we can go with custom designs. The materials, the finishes, the styling and even a website are all dedicated to the pursuit of custom design." The collection is comprised of fourteen handle styles called Details, that were created by the Watermark Design Studio and feature a brass base in available in any of Watermark's twenty-four finishes. (There are also additional decorative insets you can choose from.) The Details are then sub-grouped into four materials: concrete, natural stone, wood, and metal. Add to that several faucet choices and you've got something like 200,000 design options. Our specialists can help you pick the design and finishes that are right for you.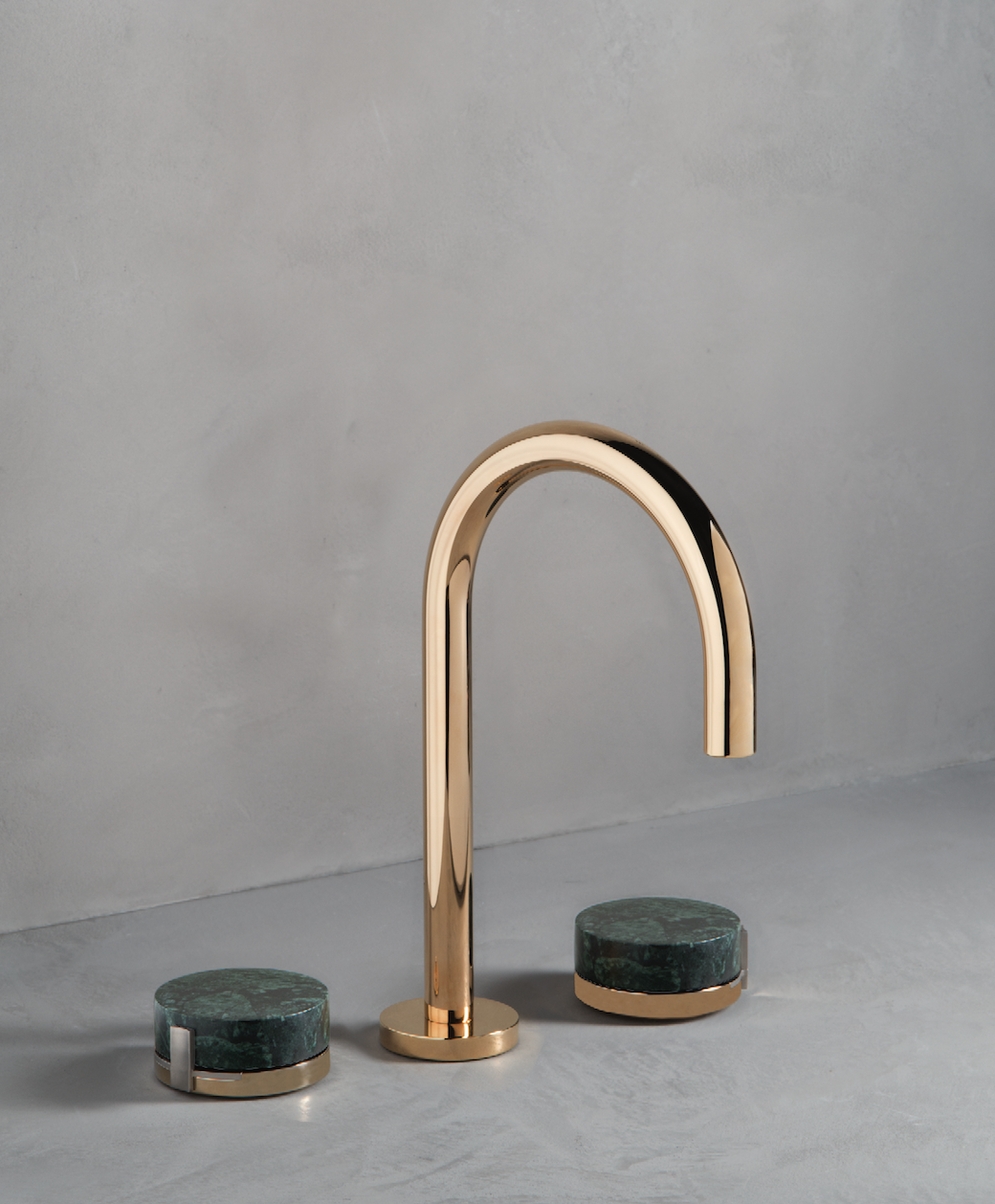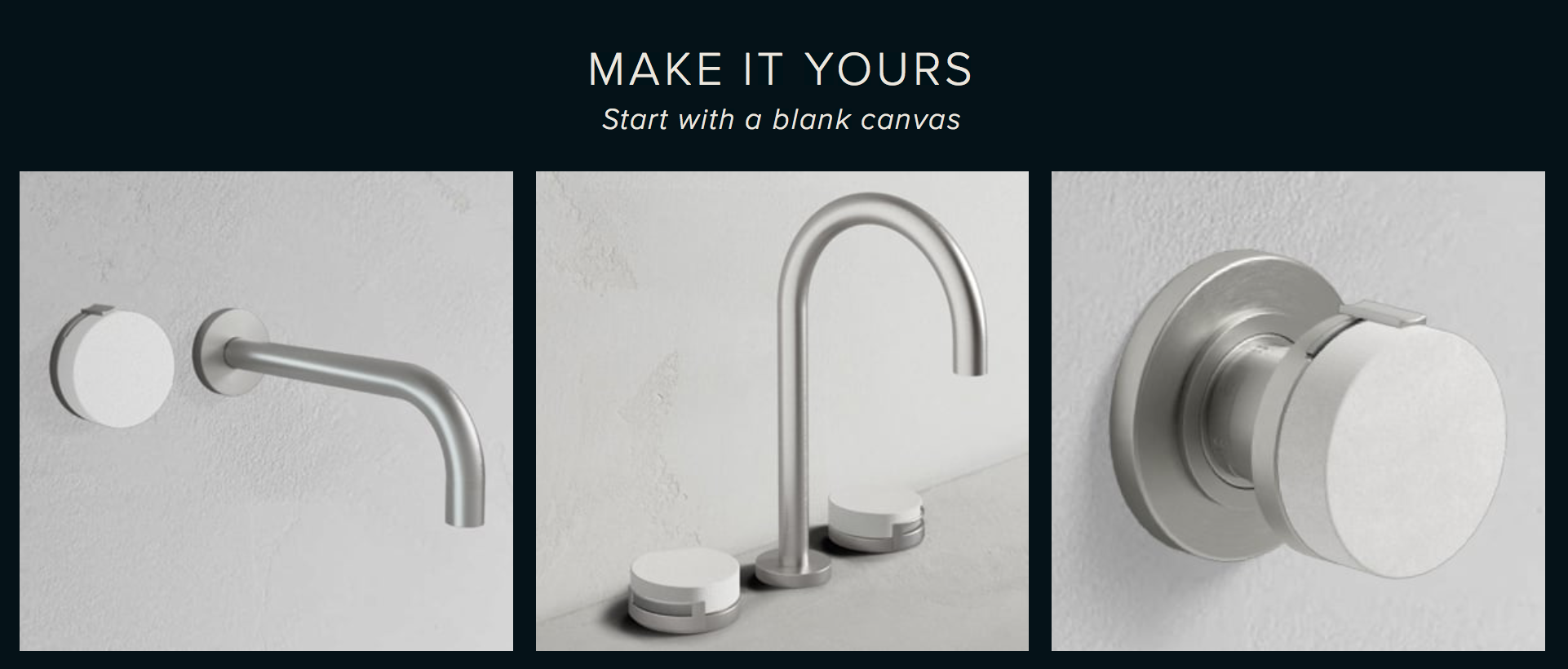 ELAN VITAL: Inspired by New York's industrial history, this kitchen and bath collection debuted in 2014 and became an instant success. Its incredibly handy telescopic spout only heightens its utilitarian style. Last year, it brought home Interior Design magazine's Best of Year award. You can see more about it in this special video.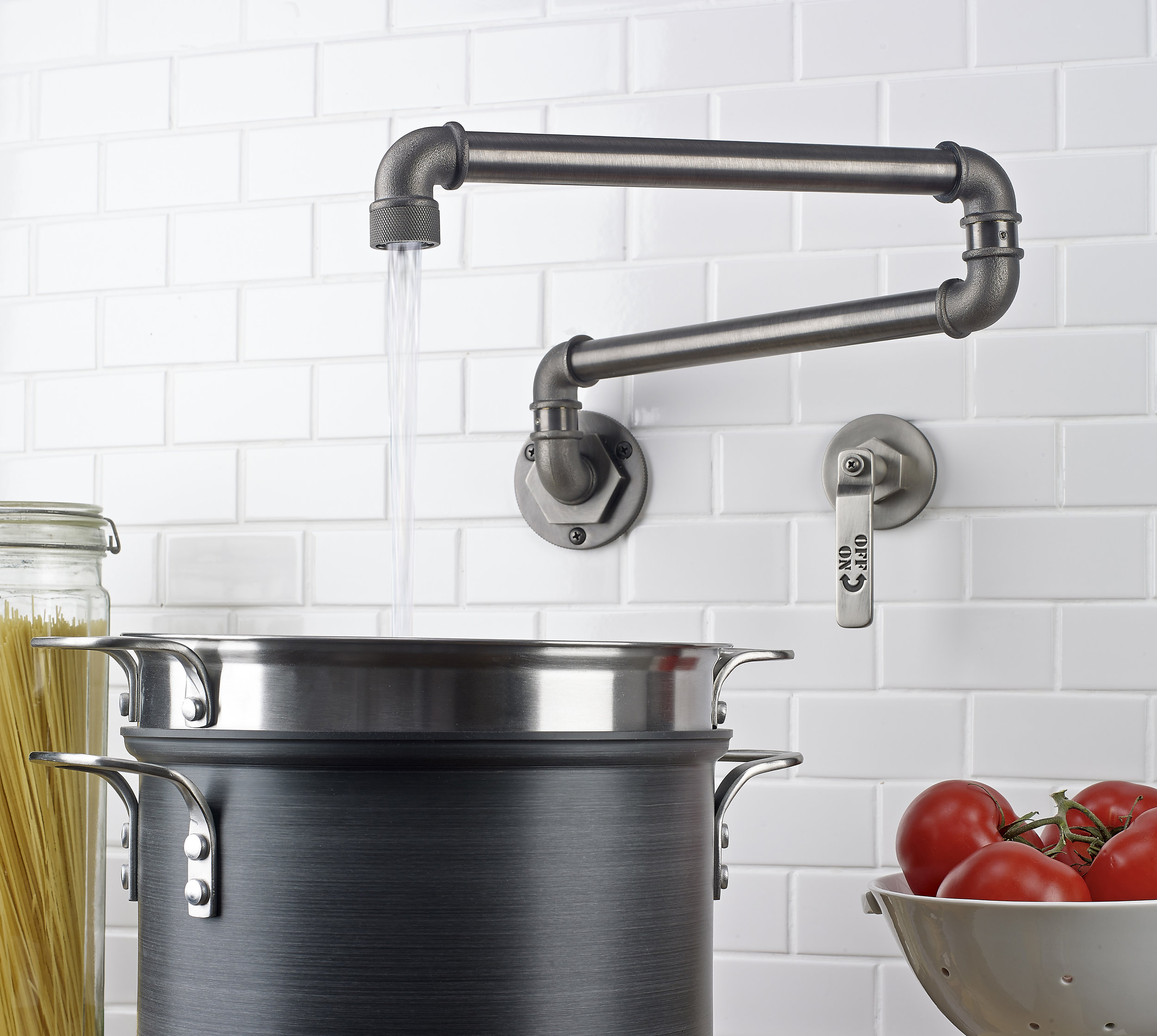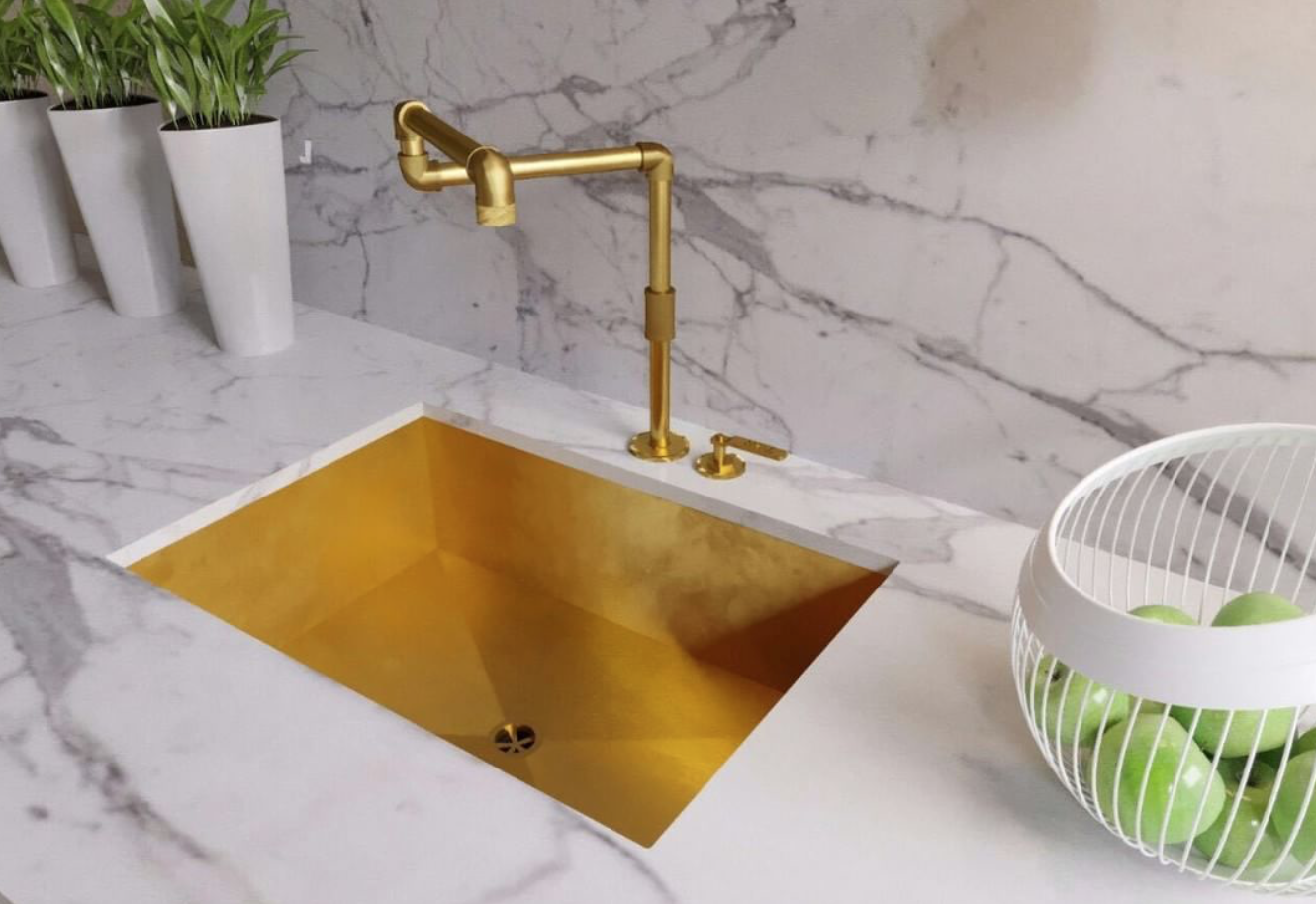 H-LINE: We were delighted to feature the H-Line collection on our blog when it debuted in 2015. The smooth-lined collection, designed by Mark Zeff, was inspired by the High Line and offers a terrific heritage-meets-modern look, including "H" and "C" engraved escutcheons to mark the hot and cold taps.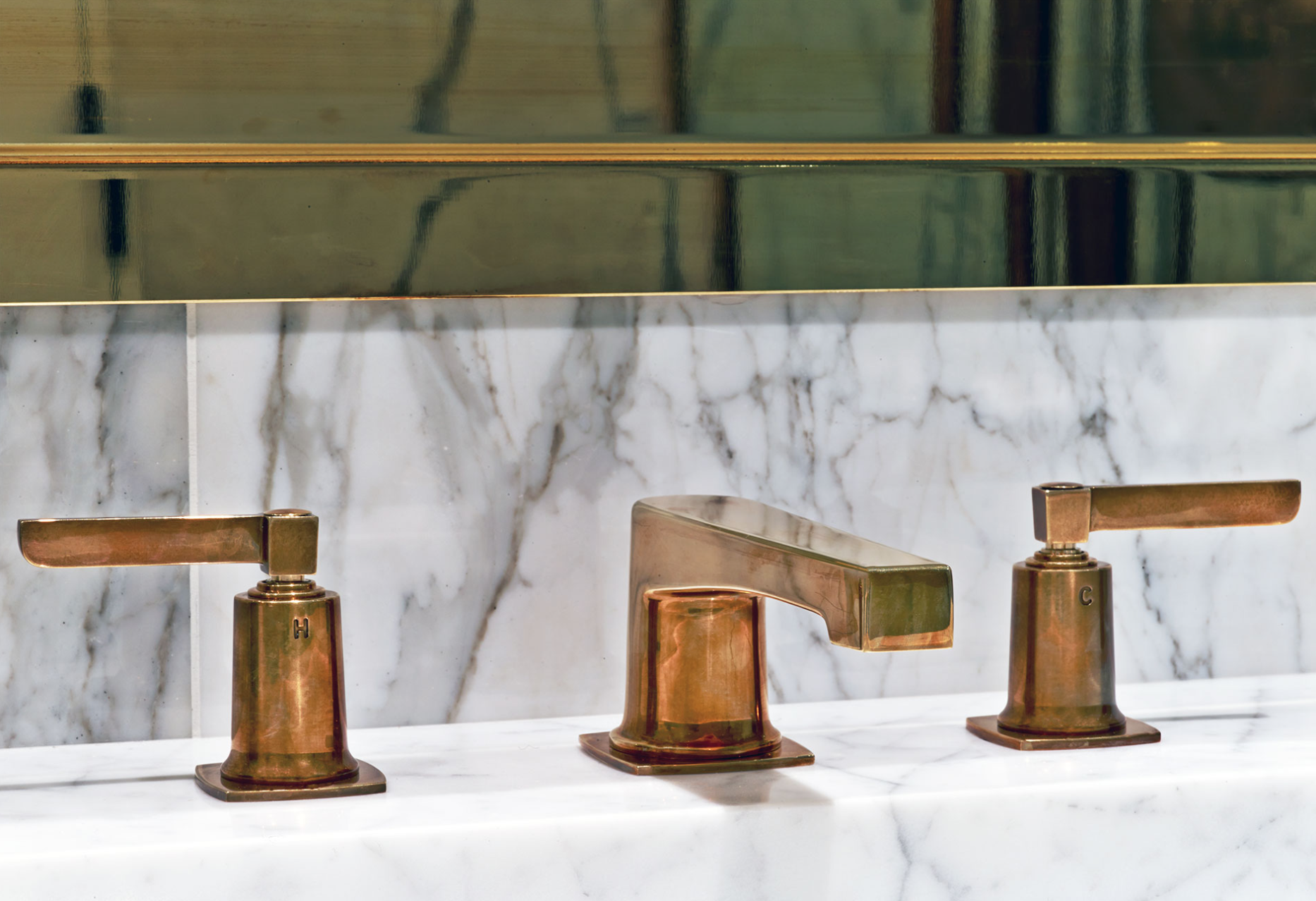 BROOKLYN: You know a design is good when it ends up on view in a museum—and we don't mean in the loo, we mean on exhibition! The Brooklyn-inspired design was celebrated in the 2012 exhibition, Made in New York, which marked the reopening of the South Street Seaport Museum in New York City.