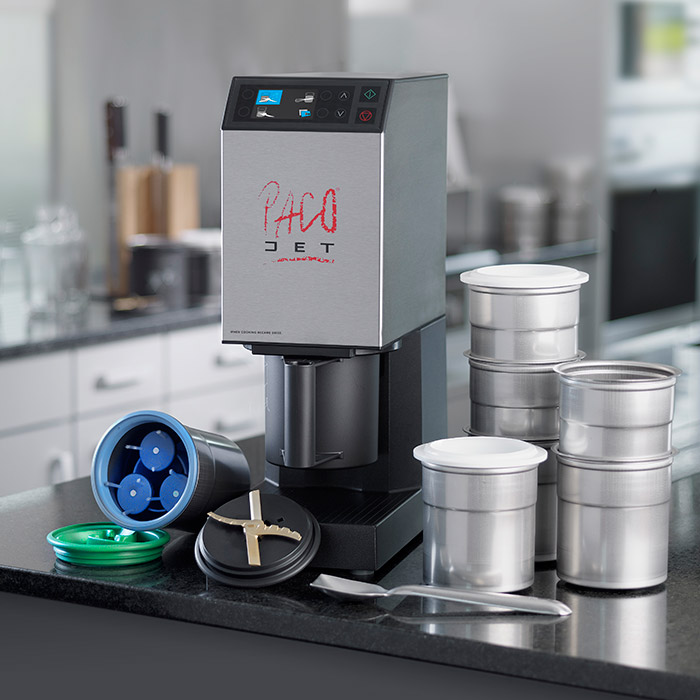 If ever a luxury appliance had a cult following, it's BlueStar. This spring, the Pennsylvania-based company debuted its first-ever Built-in Refrigeration Line, which features chef-inspired design, premium performance and unparalleled customization. Since 1880, BlueStar has specialized in handcrafted gas ranges, cooktops, electric and gas wall ovens and kitchen hoods, so this new fridge adds an entirely new aspect to the company. Every element of the new 36-inch design has been carefully considered: articulated hinges enable built-in or flush mounting; ramp-on LED lighting reflects beautifully off the metal interiors; and intuitive OLED (Organic Light Emitting Diode) touch-screen controls offer advanced features like Max Ice, a setting that lets you make extra ice at a moment's notice. But the real fun comes with the unique features that will surely catch the eye of those who love to entertain: the refrigerator's fully extending bottom shelf is designed to fit a full-size commercial sheet pan (extra-large pans prepped with pastry or hors d'oeuvres can go straight from the refrigerator or freezer into the oven); and extra-large, fully-extending drawers with soft, self-close glides, make it easy to access items quickly and easily. Plus, the interior is fully customizable—shelves and bins can be easily changed to fit any entertaining need. And on top of that, the fridge is available in stainless steel and a whopping 750 color and finish combinations with ten styles of metal trims.
With summer now officially upon us it's time to start impressing friends and family with homemade ice cream, and there's no machine quite like PacoJet. The Swiss-made dynamo is small in size but big in output. Unlike old-fashioned ice cream makers where you set the paddle and pour in the mixture into the frozen canister and wait for it all to freeze, with PacoJet you start with something that's already frozen. Place the ingredients—our minds go right to fresh strawberries and cream—into the special liter-sized beakers that come with the unit and put it directly into the freezer. When you're ready, retrieve the canister and attach it to the machine. Powerful blades spin at 2,000 RPMs, whipping the ingredients into ice cream. And because the blades turn so quickly, it produces smaller ice crystals, meaning you get a creamier, smoother ice cream.
Jenn-Air's powerful new 5-burner glass cooktop melds European styling and sleek design for a bold and strikingly contemporary look. It features sculpted stainless steel knobs, aluminum burners and matte-black grates all set against a glossy black-glass surface. Its combined 57,000 BTUs mean it can cook just about anything you fancy: the 18,000BTU power burner at the center of the cooktop offers two levels of flames for quickly boiling water, pan searing and stir-frying, while a special 6,000 BTU burner, optimized for heating small- or medium-sized cookware, can be lowered to 825 BTUs for low, gentle simmering. When used with the included melt cap for diffusing the flame, the burner becomes ideal for melting chocolate and butter. The cooktop is available in 30-inch and 36-inch models with options include a flat bottom wok, a wok ring, a cooktop griddle, a gas range connector kit, and a kit for optimizing performance at high altitudes.