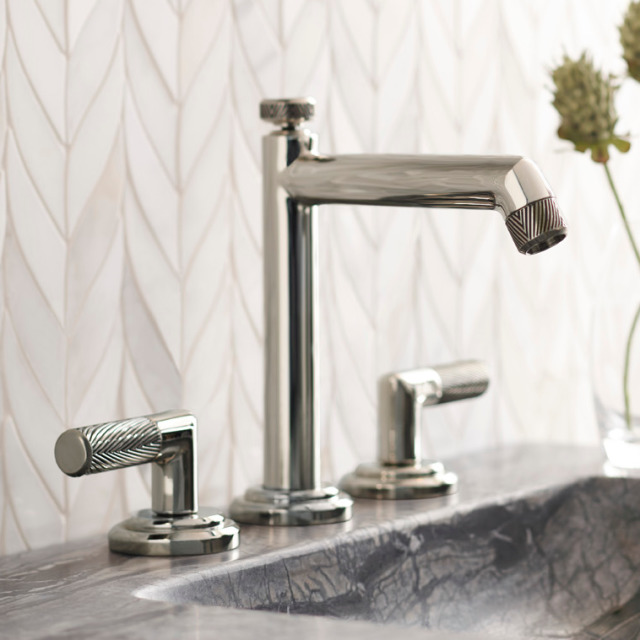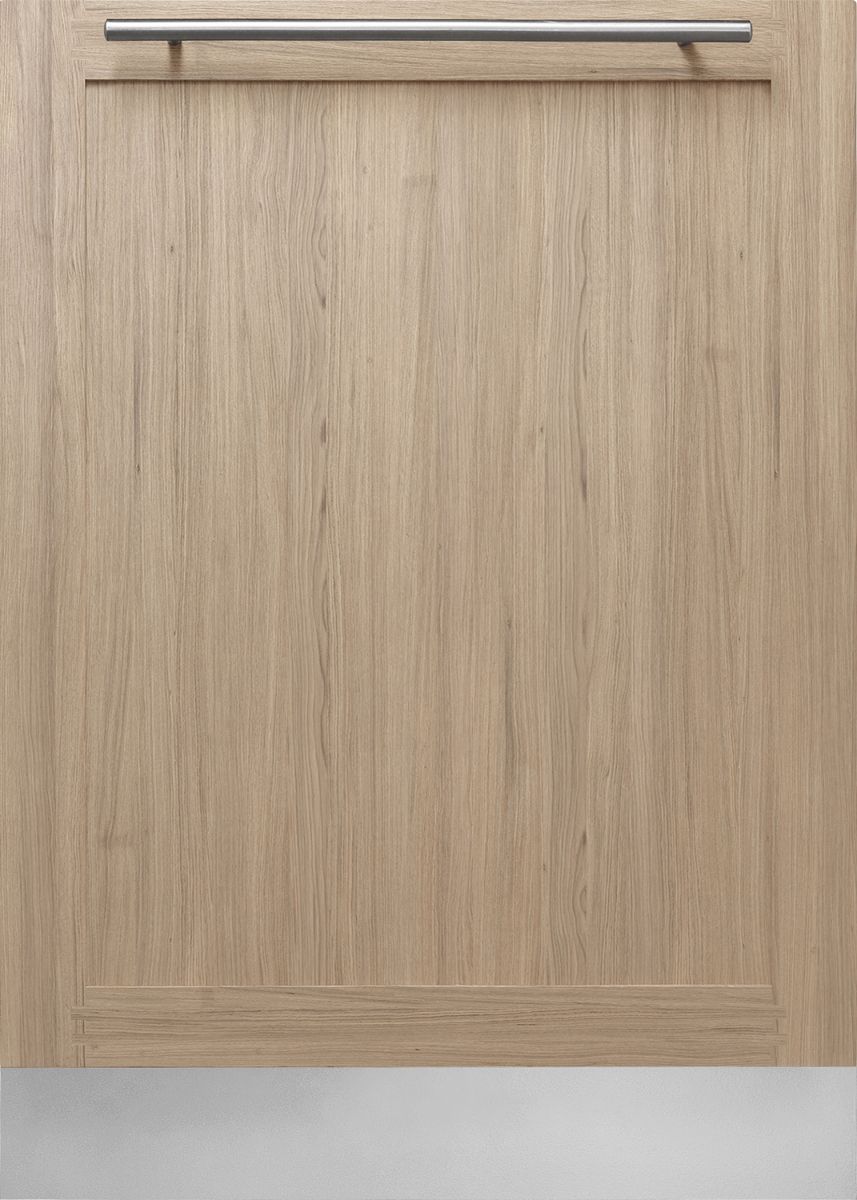 Manhattan-based designer Laura Kirar brings her third and fourth collections to Kallista with Pinna Paletta and Pure Paletta. The kitchen and bath lines exude Kirar's signature style with their bold form and are available in two iterations, Pinna, which has textured accents at the end of the lift rod, spout and levers, and Pure, which is entirely smooth. "As an artist, I am drawn to clean simple shapes, uniformity and proportion," explains Kirar, who worked with Holly Hunt and Ralph Lauren before launching her own brand which is comprised of two distinct firms, TRU Design for interiors and architectural design and LKDL for licensing. "I am devoted to the quiet beauty of forms from the Vienna secessionists, Weiner Werkstätte, and the classicism of the city's Ringstrasse architecture." Aside from her designs for Kallista, she also creates tile for Ann Sacks and furniture for McGuire and Baker. The new Paletta lines (so named because they offer a palette of options) are available in polished chrome, nickel silver, brushed nickel, antiqued bronze, and un-lacquered brass.
Electric Mirror, which creates some of the world's most innovative mirrors just debuted its latest technology: Vive. The system, which is part of the company's SmartMirror™ family, enables you to create streaming audio via the mirror through internal speakers (or you can connect to an installed stereo system). With your Bluetooth enabled and just a tap of your finger, your mirror pairs with your device and produces premium sound—no unsightly cords or docking stations required. And with a 30-foot range, you've got room to roam. The backlit controls located on the mirror's surface are easy to use, easy to clean and even anti-bacterial.
When Karl-Erik Andersson, a young Swedish farmer, set about building a dishwasher for his mother in the 1940s, little did he know it would lead to one of the world's most successful dishwasher and washing machine brands, ASKO. Now part of Sub-Zero, the company, which is still based in Vara, Sweden, is especially known for its large-capacity dishwashers that offer an exceptionally large interior with three-tier shelving that accommodates larger plates and cookware—the kinds of items you normally have to hand wash. The all-stainless machines run a superior cleansing system that saves time, water and energy, with no pre-rinsing necessary. Plus, their turbo drying system extracts condensation, which leaves dishes dry and glassware spot-free. They are available in black, white and stainless finishes; they can be custom panelled; and there are even weather-safe models for outdoor kitchens. All ASKO products bear the Energy Star label, so you can feel good about buying an efficient product that's also long lasting. In true Swedish style, design isn't only about appearance but about ergonomics and functionality. Plus, they're as quiet as a little Swedish tomte.