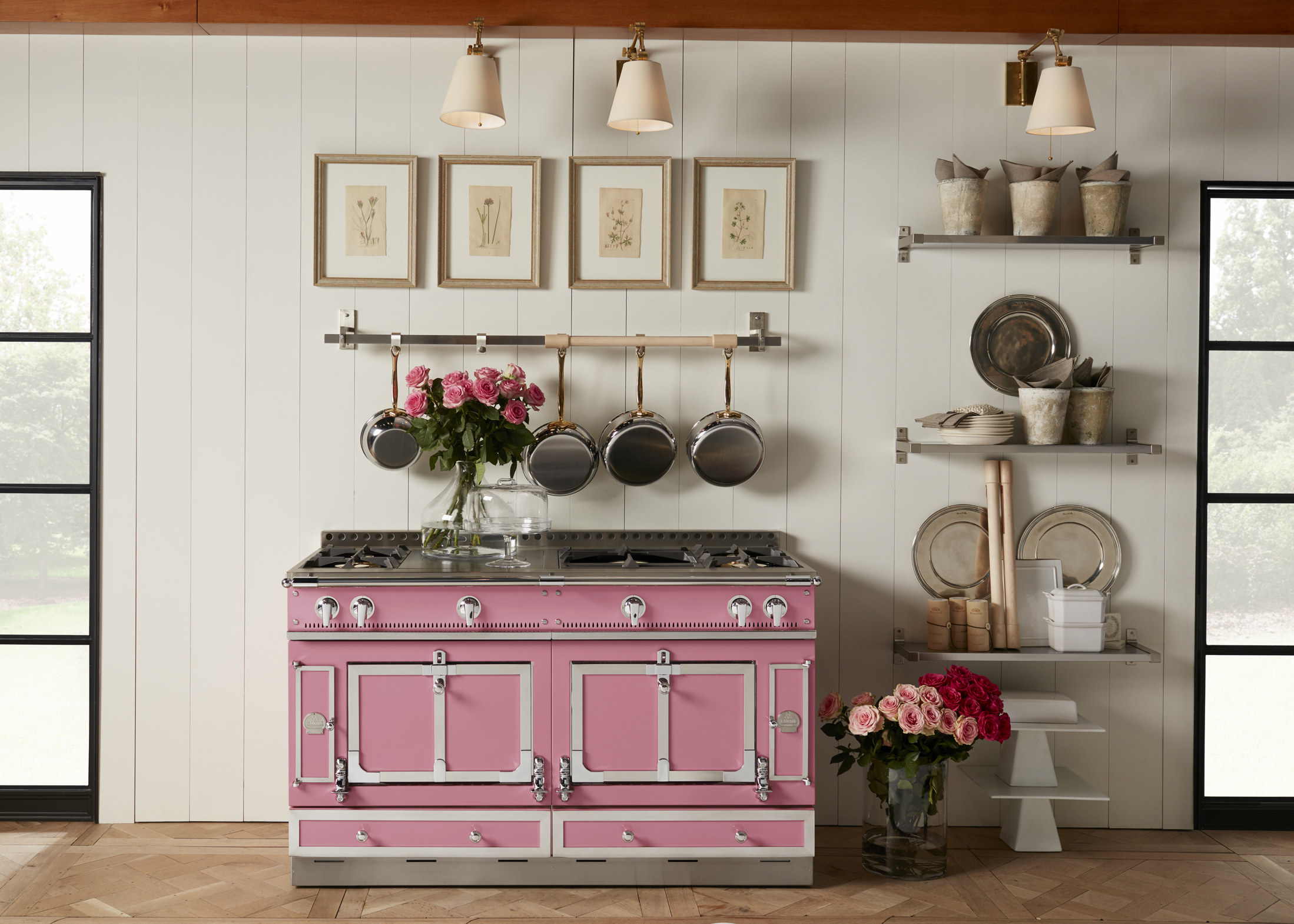 This month, we're excited to launch our new regular blog feature, New & Notable. Every month we'll bring you a brief roundup of our favorite products or manufacturers, new designs, and classic pieces. Along with our larger Brand Spotlight posts, it's a great way for us to delve into and share the incredible variety of items you can find in our showrooms. Enjoy the new column and give us a call if you have any questions or just want to know more about what you see.
Naoto Fukasawa for Fantini:
When Japanese design meets Italian design, the result is bound to be stunning. So it's no surprise that Tokyo-based industrial designer Naoto Fukasawa's AF/21 faucet and shower system for Fantini is considered a new classic. Fukasawa, who also has an office in Milan, designed the ultra-cool collection using cylindrical, disc-like taps and mixers that recall sleek stereo controls. The line is available in polished chrome and satin-finish anodized chrome brass.
Suzanne Kasler for La Cornue:
At last month's KBIS event in Las Vegas, French cooking range manufacturer La Cornue debuted it's brand new Couleur Collection, created in partnership with Atlanta-based interior designer Suzanne Kasler. Three ranges were on display, including the wow-worthy pink Liberté, which was recently spotlighted on ArchitecturalDigest.com. The collection includes ten soft-hued shades that bring a little joie de vivre to the kitchen. To show the more traditional side of La Cornue's offerings, the firm also installed a dream kitchen with it's signature black look—a space that brought together some $750,000 worth of product, including luxury appliances from Gaggenau and Irinox.
Aquatunes by Grohe and Philips:
This smart new accessory just made showering way more fun! The wireless, water-resistant speaker combines Philips' electronics know-how with Grohe's bathroom savvy. The Aquatunes speaker connects to your mobile device (within a range of 25 feet) via Bluetooth. A press of the 'sync' button connects the devices, while easy volume and previous/next track buttons on the speaker allow full control from inside the shower. Designed to be used inside the shower, the portable system can also be placed in its docking station on a counter or shelf. Plus, its small size makes it ideal for travel. We think it's a pretty cool gift idea, too.