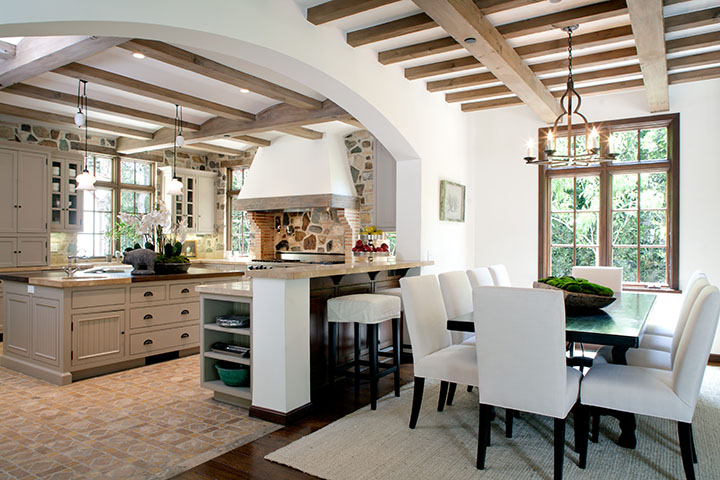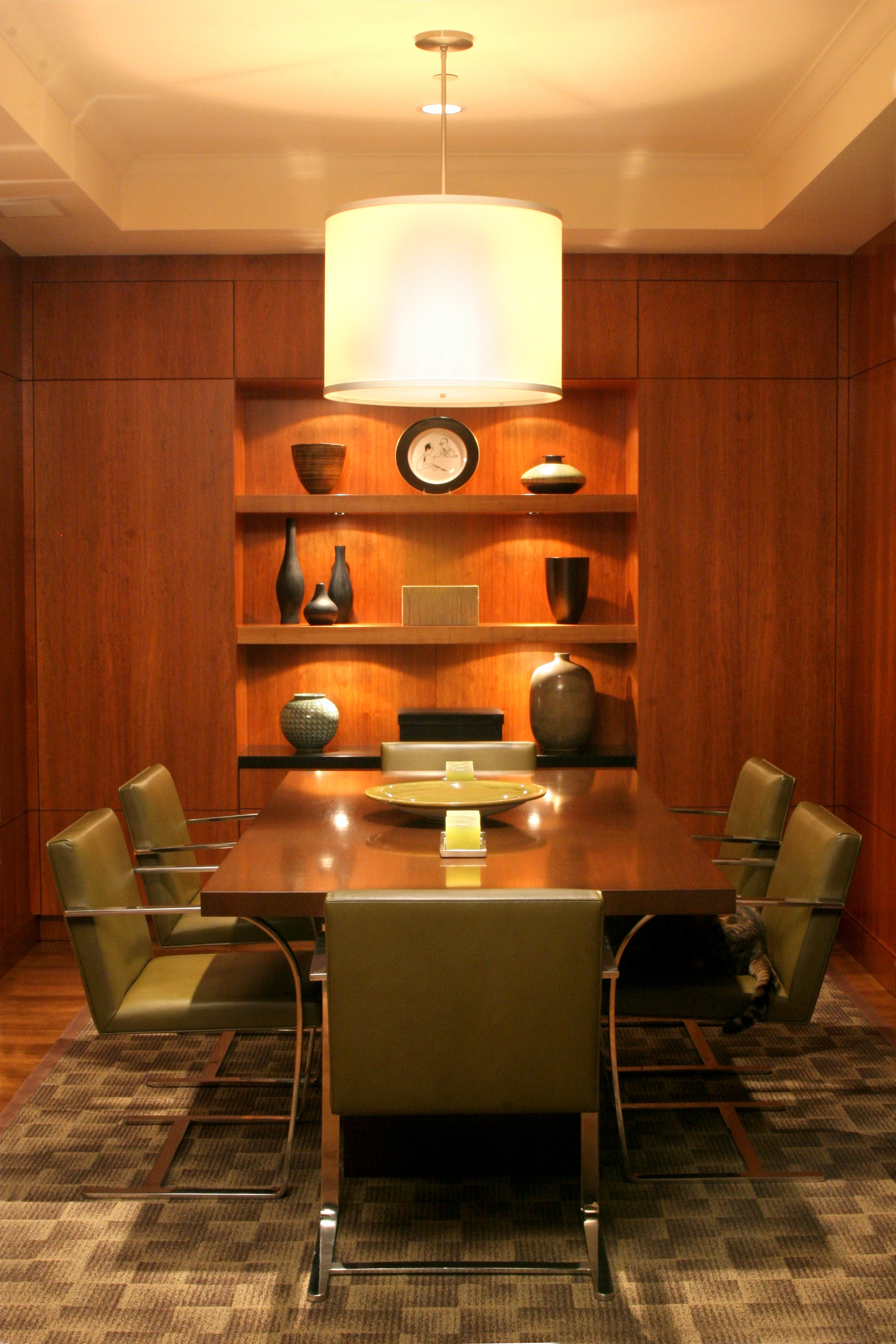 Thomas Callaway, a triple-threat designer of interiors, architecture and gardens, has been a fixture on the L.A. design scene for some twenty-five years, creating homes for well-know clients including Larry David and Alan Ladd, Jr. He's been published in magazines like Architectural Digest, Martha Stewart Living, and Town & Country, so we're especially delighted to showcase some of his recent work in our Designers We Love column. Aside from myriad residential projects, Callaway just designed a line of textiles for London firm Holland & Sherry called the Left Bank collection. The designs were inspired by Callaway's early years studying art history, painting and printmaking in Paris and Amsterdam, and are contemporary musings on European artistic movements of the early 20th century. As the designer will tell you, it's been a welcome reconnection to his love of drawing and painting. And it's clearly struck a chord with others, as it won World of Interiors' Best Fabric Collection of 2015 in Paris this winter. What's more, you can soon employ the designs on your walls and floors, as Holland & Sherry is on the cusp of releasing wall coverings and rugs as part of the expanding collection.
How would you describe your aesthetic? With all the design periods and styles that have existed through the centuries, my impulse is to honor those styles architecturally when appropriate and, where possible, to move the interiors toward a more eclectic mix, rather than to create museums of a certain period. All in all, I would say my aesthetic and my work are best described as classic, fresh and livable.
How did you get started in the business? I was fortunate (or cursed) to be born into the arts. I have been painting, decorating, playing musical instruments, and dreaming of acting as far back as I can remember. Eventually painting and art history became my college major but with some exhilarating experiences of acting in several Summer Stock theater productions, I was off to New York for theater, and eventually to Los Angeles in pursuit of a career as an actor for film and television.
Through all these years, I designed interiors for fun, for my friends and for myself. Some of these friends became household names in film and sports, which led to my work in their homes being published in shelter magazines. For years my phone rang to do design work for others but I always refused, thinking it would detract me from my goal as an actor. When I finally decided to give it a try, it instantly became clear that this was the recipe to blend all my artistic interests and talents. I opened my firm twenty-six years ago, and have successfully designed over one hundred projects across America.
From where or what sources do you derive creative inspiration? Anything and everything is a stimulant to creativity. Nature, history, travel, films, different cultures, music and of course, the endless absorbing of the work of others I respect, both past and present. I recently launched my first textile collection for Holland & Sherry based on some of my favorite post-cubist artists whose work I had studied as a young man in Paris and Amsterdam. This turned out to be a thrilling source of inspiration for my new line.
If you could reside on a Hollywood film set from any era, what would it be, and why? It's a very difficult choice, since the majority of my inner life has been captivated with films and imagining myself in them. But if I must narrow it to one, I suppose I would choose "Breathless", the French film by Jean-Luc Goddard. Running the streets of Paris in 1960 with Jean Seberg at my side…that film represents not only my imagined aesthetic of black and white, urban, French and atmospheric, but it is how I have dreamed to live my life in a sort of free, out of the box manner. I'm likely way more conventional in real life than I have dreamed to be in my imagination.
What takes a kitchen or bath from ordinary to extraordinary? A kitchen or bath becomes extraordinary with space (lots of it), light (lots of it), and the use of high-quality materials. From rustic to contemporary, from detailed to spare, the richness of materials, the space to create a mood, a calm, a sense of openness, along with light to make it a bright, fresh and airy atmosphere…these are the threads needed to weave a magical space.