Exercise trends come and go but one thing that remains consistent is the medical world's support of water-based workouts. We've all heard the benefits (it's easier on our joints, it increases strength and flexibility, and it's even a mood enhancer—the CDC even has a page devoted to the subject) but home spas haven't quite figured out how to make the most of an aquatic workout... until now.
The new Jog Spa, which was first developed in the late 1970s, is a hot tub-meets-workout home spa, meaning you can exercise (run, jog, walk, row—heck, even prancersize) in chest-deep water in one section, or rest comfortably in the surrounding seating portion. Traditional home spas keep users confined to the center of the pool, limiting movement, engagement and stability, but Jog Spa's patented horseshoe shape creates a defined workout area that delivers a power current against which to exercise while holding the grab bar. When in use for relaxation, the spa, which can seat up to five and is safe for children, uses fifty strategically placed jets to maximize therapeutic benefits. It's the ultimate two-in-one spa. In fact, it's the only one of its type in the world.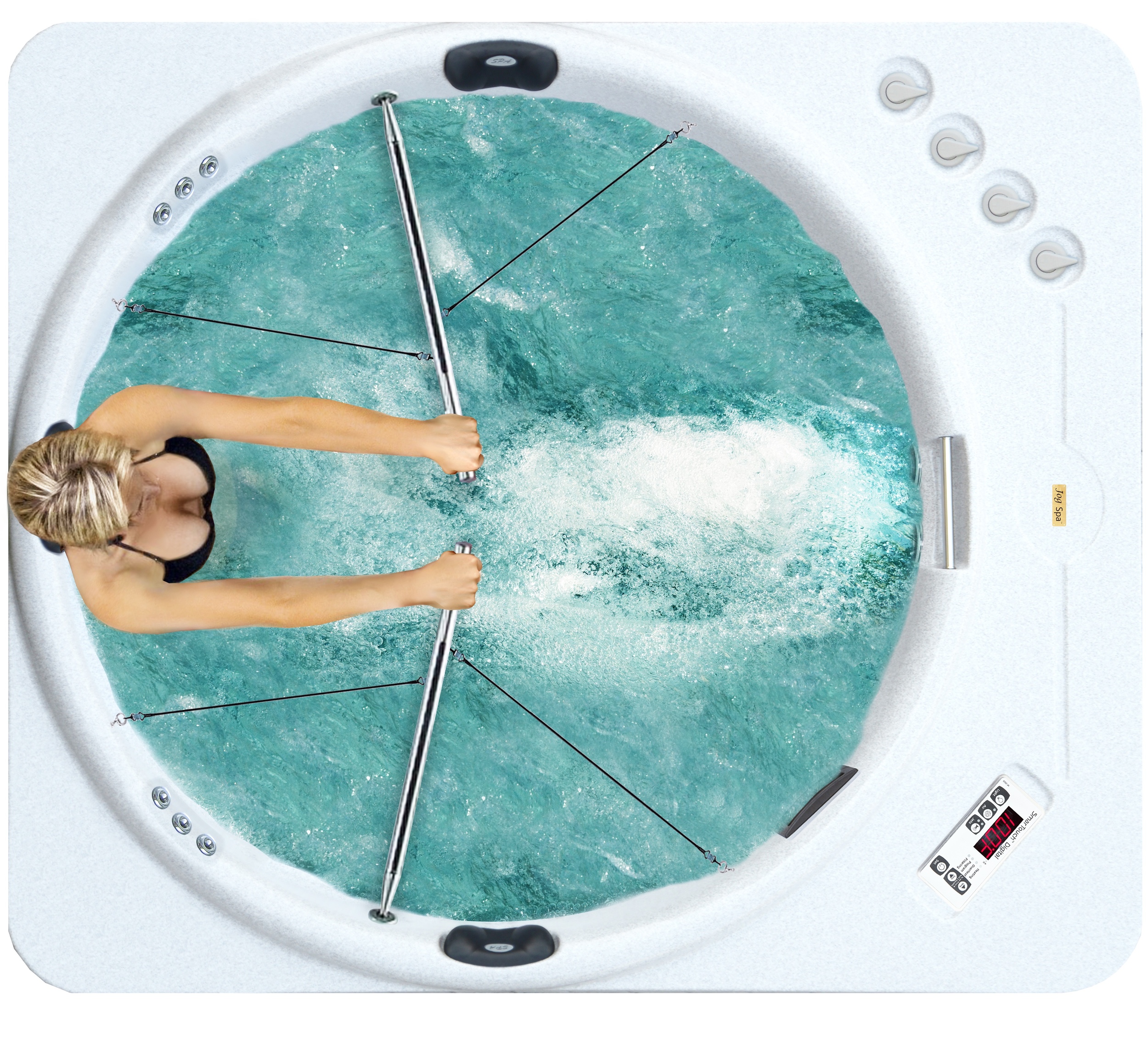 The spa, which measures 8.4 by 7.4 feet, comes with a steel frame, cover and steps, and features easy controls, a heater, LED lighting and fountains. It's available in white, gray, brown or black, with a silver interior. It can also be installed below ground.
Recently featured in Departures magazine, you can now see the Jog Spa in person at our Santa Monica showroom (we're the exclusive distributor in Southern California). In health-conscious Los Angeles, we know it's going to become a customer favorite.