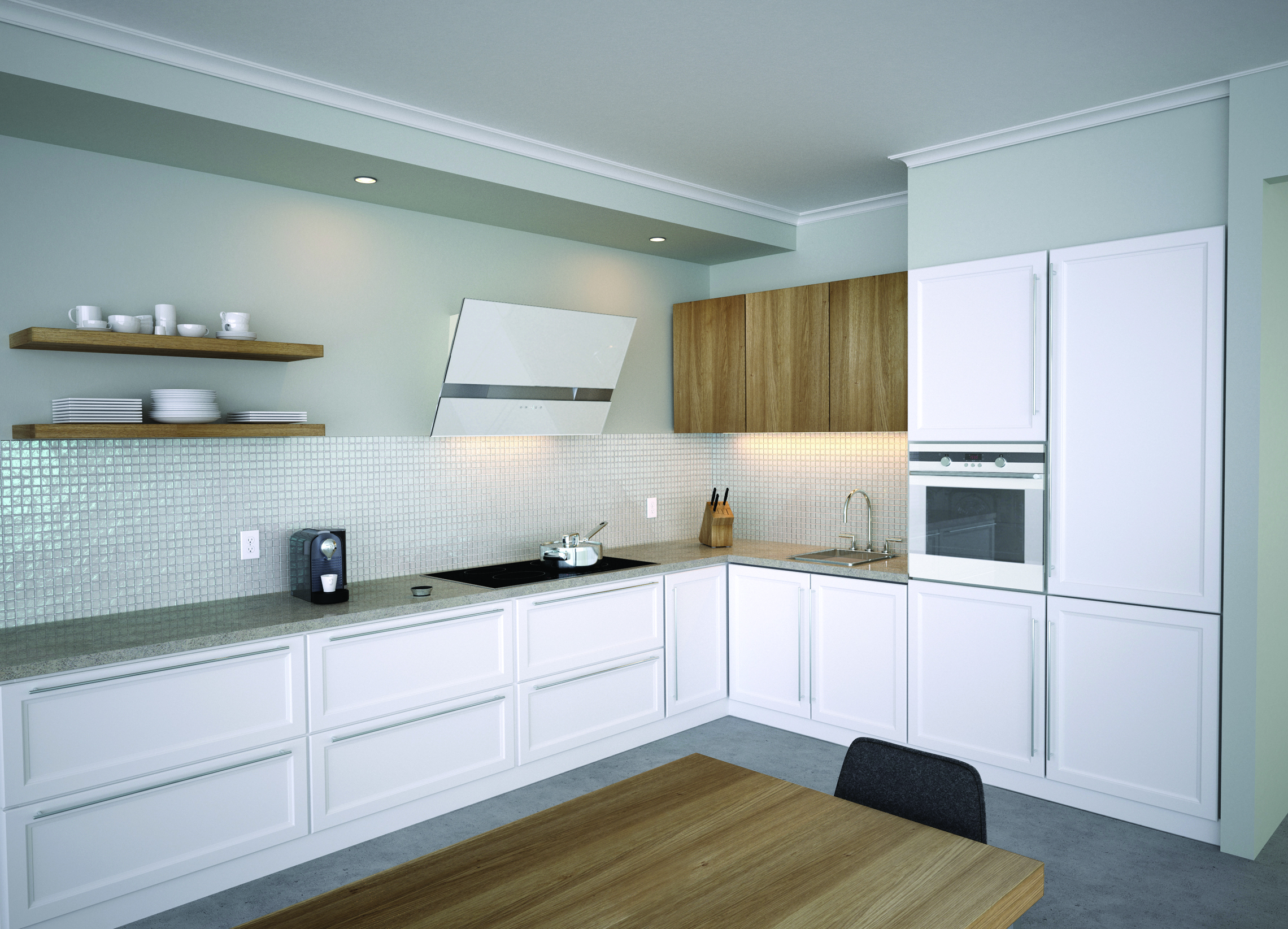 One of the most impactful elements a kitchen can have is a well-designed, superbly functioning oven ventilation hood and since 1997, the San Francisco-based firm Zephyr has been producing some of the most innovative examples. Pioneers in the field, award-winning Zephyr recently debuted three new designs to its Arc Collection—Wave, Incline and Lux, at the 2015 Architectural Digest Home Design Show in Manhattan. The Arc Collection, designed in collaboration with Robert Brunner (who also happens to be the designer of the Amazon Kindle and Beats by Dre headphones), is sleek and stylish but as devoted to cleaning the air as it is to looking good. Herewith, the three new designs all now available at Snyder Diamond.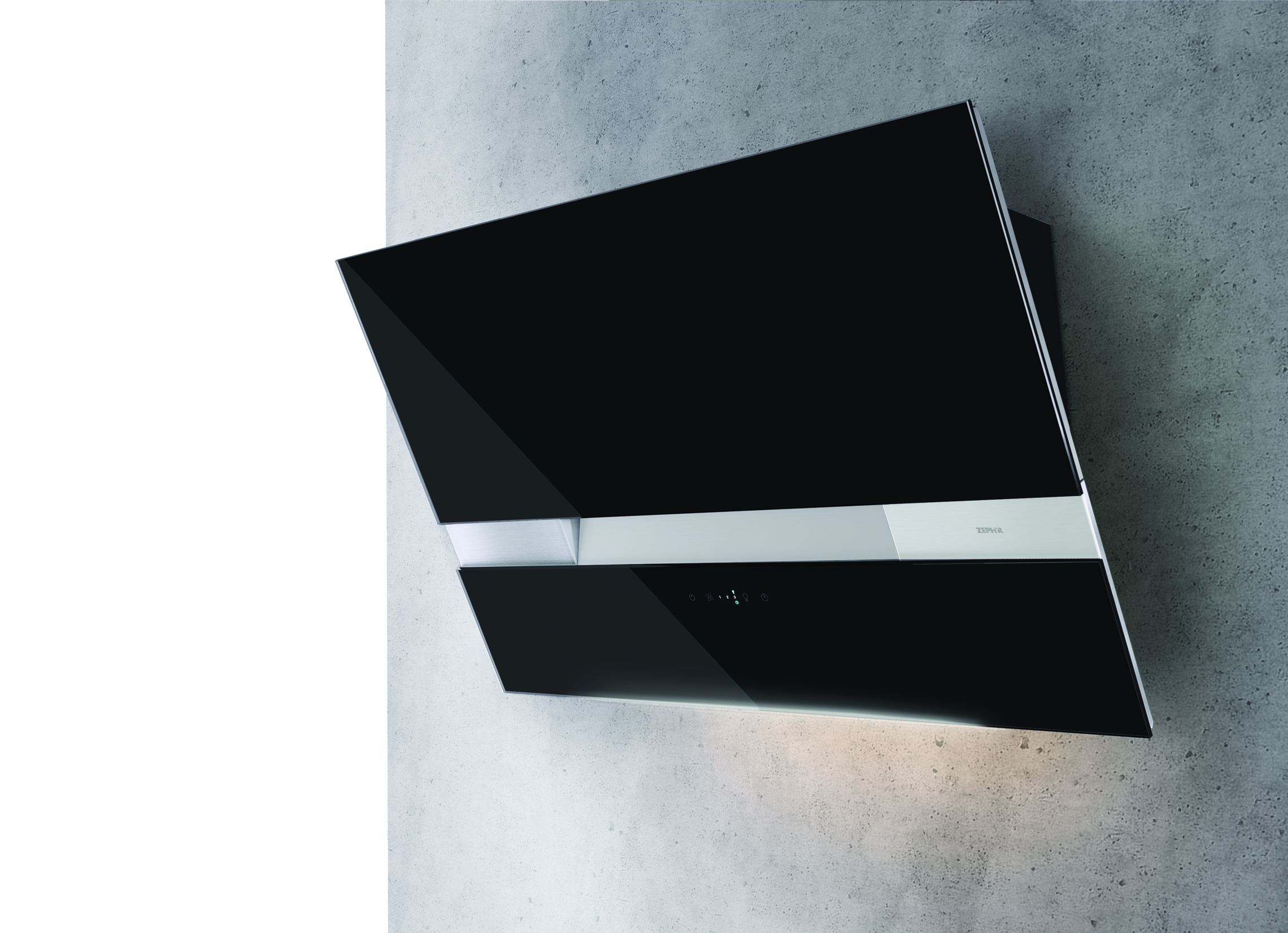 Wave (above) is an extraordinarily sleek, vertical-style hood that mounts to the wall. It's trim profile (at first glance you might mistake it for a flat screen television) and black- or white-glass color options make it a handsome fit for kitchens of any style. The Dual Capture Zones collect contaminates through two entry points, one in the front and one in the back, to ensure a smoke-free kitchen—gone are the olfactory remainders of last night's dinner or this morning's bacon. As well, the design incorporates an LED lighting strip (this is the first hood to offer such technology) that illuminates the cooking surface below. There's even a wireless remote control system to manage the multiple fan options.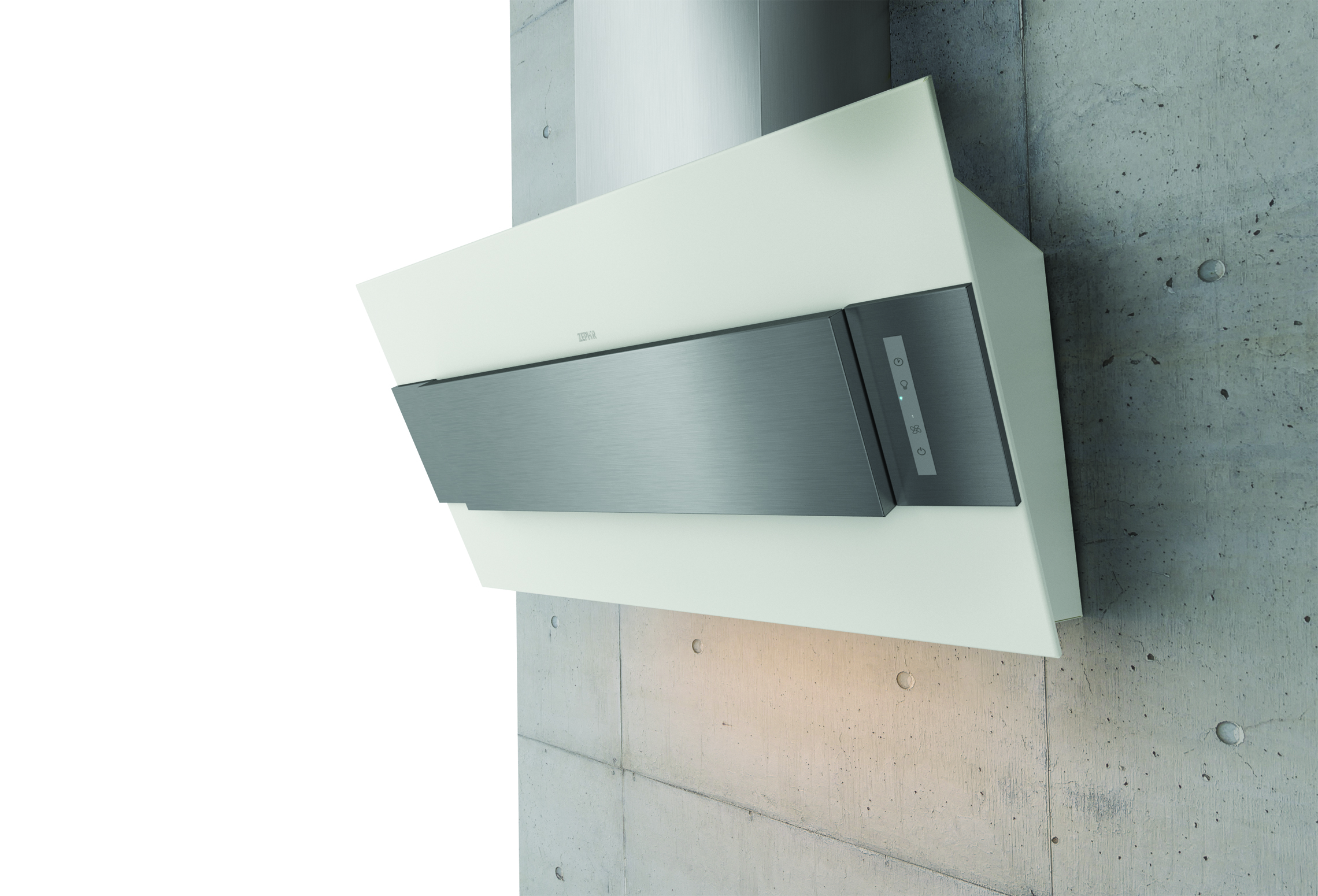 Incline, which is similar in ways to Wave, offers a more economical vertical hood, but it's no less powerful. The design features what Zephyr called Perimeter Aspiration, a system that moves airflow from the central area and evenly distributes it though narrow openings around the edges of the hood. It's a process that improves the capture of smoke and debris, making it prime for professional-style ranges. Like Wave, Incline features the LED lighting strip and wireless remote but is available in stainless steel or a powder-coated white finish.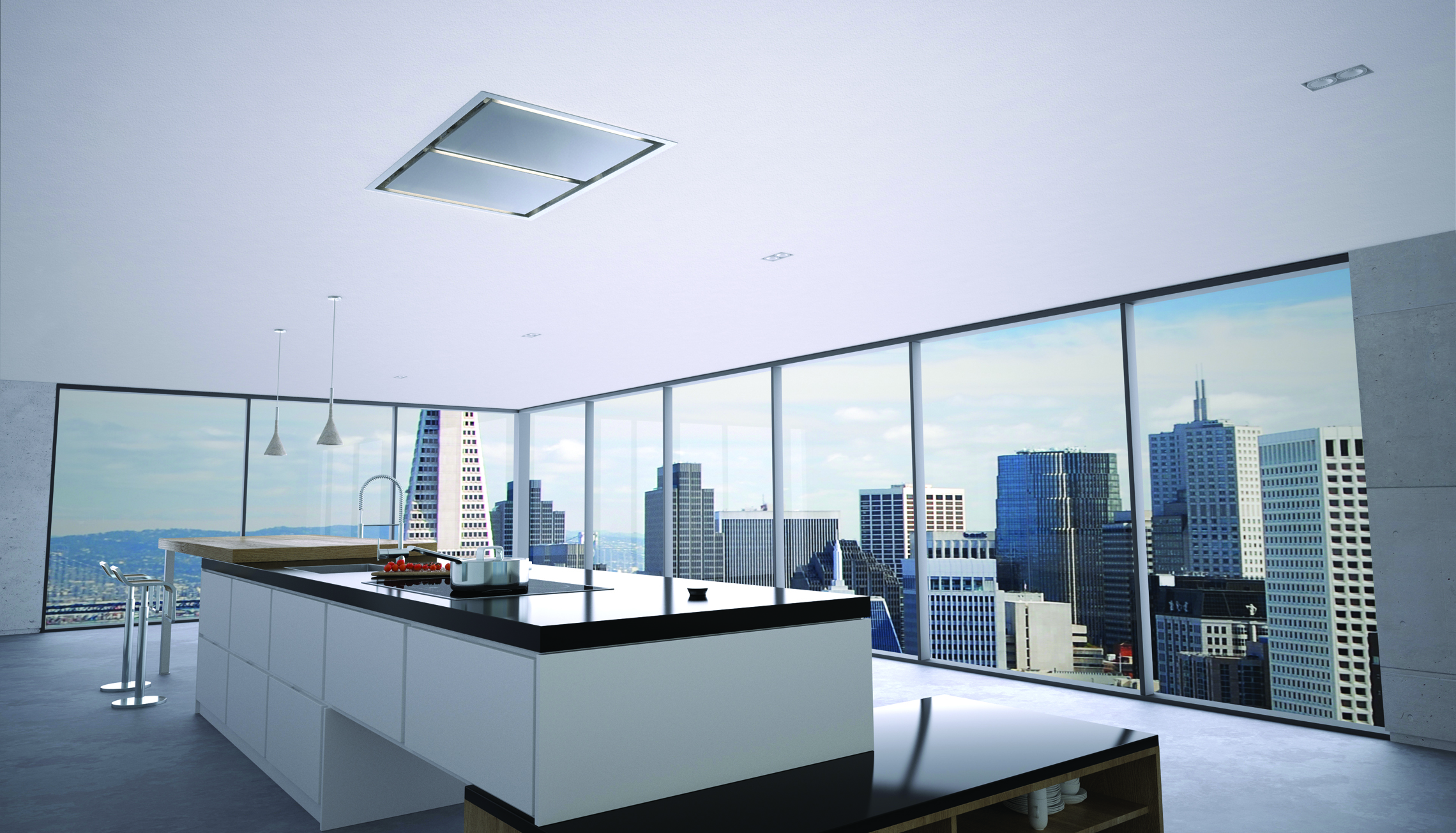 Lux, the third new design to debut, is a ceiling-mounted vent intended for cooking islands. It's ideal for homeowners with open-plan layouts and who want unobstructed views across the kitchen and beyond. While Wave and Incline make impressive design statements, Lux is more about not being seen—its unobtrusive and discreet, though equally beautiful in styling. It features the same powerful Perimeter Aspiration system, LED lighting and wireless remote. With its soft metallic finish banded by glowing LEDs, it almost has the effect of a skylight.
Designers often say lighting is the jewelry of a home but we'd like to think these new hoods are the jewelry of the kitchen.