La vita è bella… life is beautiful. You know the phrase but are you living it? For a little inspiration this holiday week, we bring you the story of local art historian and chef Nancy DeLucia Real of The Kitchen Buzzz. After coming to the United States from her native Italy, Nancy worked as a court reporter and a litigation secretary—careers she loved but of which she'd grown weary. "I'd raised my son," she explains, "and just wanted to get out from behind the desk and into an environment where I could learn new things and interact with people." A notice that the Getty Museum was looking for gallery teachers caught her attention (she's had a life-long love of the arts), so she applied. Her engaging fifteen-minute demonstration talk would have been enough to seal the deal, but when she mentioned afterwards that she could also do the talk in three more languages (French, Spanish and Italian), she was hired.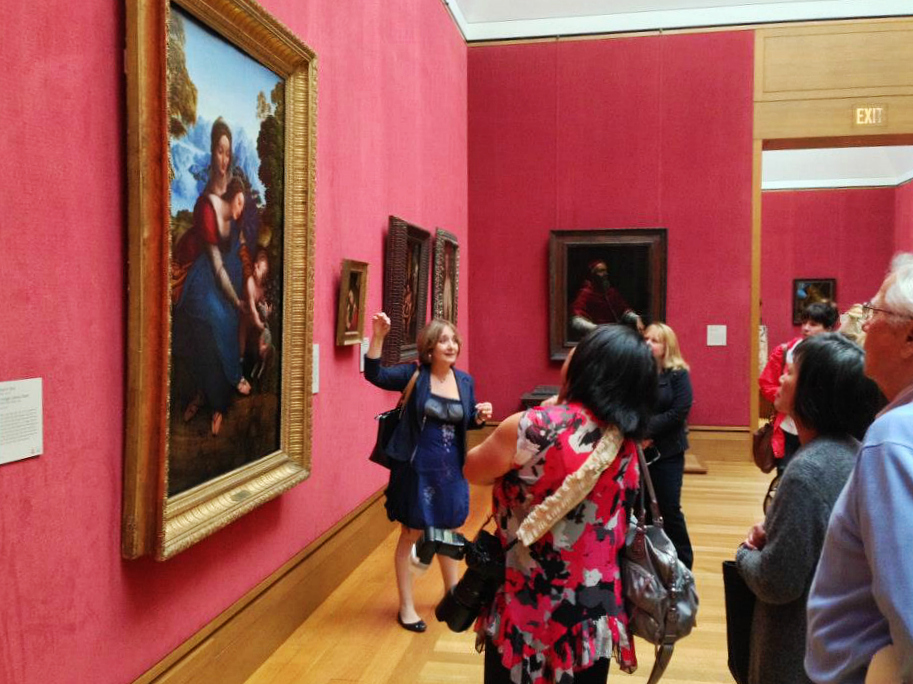 A few years into her role as a museum educator, Nancy was asked to write an article for Getty staff focused on the museum's famous Machine D'Argent, a surtout de table, or centerpiece, made by King Louis XV's silversmith François Thomas Germain in 1754. The unusual sculpture features game birds, rabbits and all sorts of vegetables—all the ingredients of a stew, a recipe for which Nancy included in her story. The article was such a hit that the museum asked her to start teaching historic culinary courses. And with that, a new career blossomed. From ancient Greco-Roman recipes to Gothic deserts, Nancy's Getty classes relate to exhibitions currently on view and include a lecture, a tour and a hands-on cooking class. Fair warning, though, as soon as her classes are posted on the museum's calendar, they sell out. This December's class, Feasts and Opulence in Roman Gaul, sold out in just a matter of hours! (Psst… there's an Italian Renaissance class slated for May 2015, so keep an eye on the Getty's calendar if you're interested.)
Nancy is ecstatic about the public's response but also humbled. "I was raised in Italy and used to be my grandmother's sous chef after school and on weekends," she says. "We lived in the Campania region, and we made all sorts of traditional recipes using local vegetables, grains, meats like pork, lamb and beef, and seafood from Naples." The simple recipes they were making were actually centuries-old, ancient Greek and Roman recipes that had simply become part of the everyday culture. "These recipes are really just a continuation of time, a connection with the past," she adds. "And I love that I get to share them. I love teaching." Though she's been delighting students for years now, Nancy, who also teaches courses for the Italian Cultural Institute of Los Angeles as well as private classes, insists she's the lucky one. "I get to learn—I'm always learning! I just have a passion for people and sharing."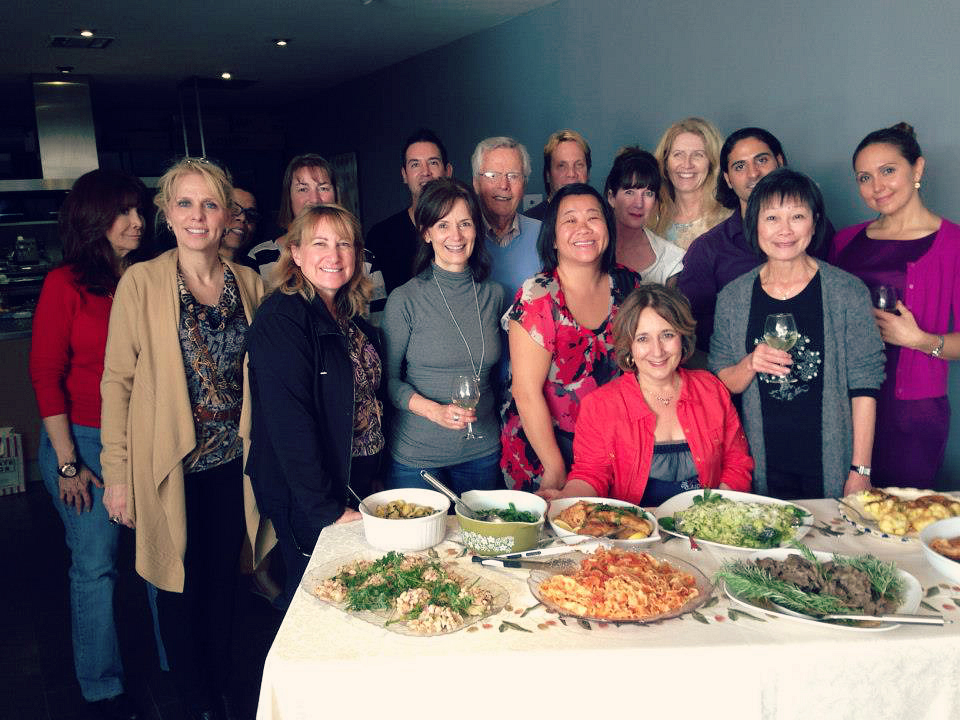 With one of the biggest holidays arriving in just a few days, Nancy understands how stressful and time consuming the preparation can be but she firmly believes keeping the morning as relaxed as possible. "I like to just make something easy and have plenty of time with my family. My pumpkin pancakes are perfect way to start the day." Fancy giving them a go? Find the recipe by clicking here.
From all of us at Snyder Diamond, we wish you and yours a happy, healthy and delicious Thanksgiving!
All images courtesy of The Kitchen Buzzz