These vintage ads have us amused with how far we've come.
At Snyder Diamond, we're all about improvement… and we can say, without hesitation, that our advertisements have definitely improved. We may get a little verklempt looking at the old pictures of our founders, Lou Snyder and Walt Diamond, but looking through our archive really does just gives us a chuckle. There's some pretty snappy copy in those files! "Sinks that won't drain your savings." "Like our ovens, this sale comes with a timer." And our favorite, "Hundreds of bathroom fixtures looking for a home."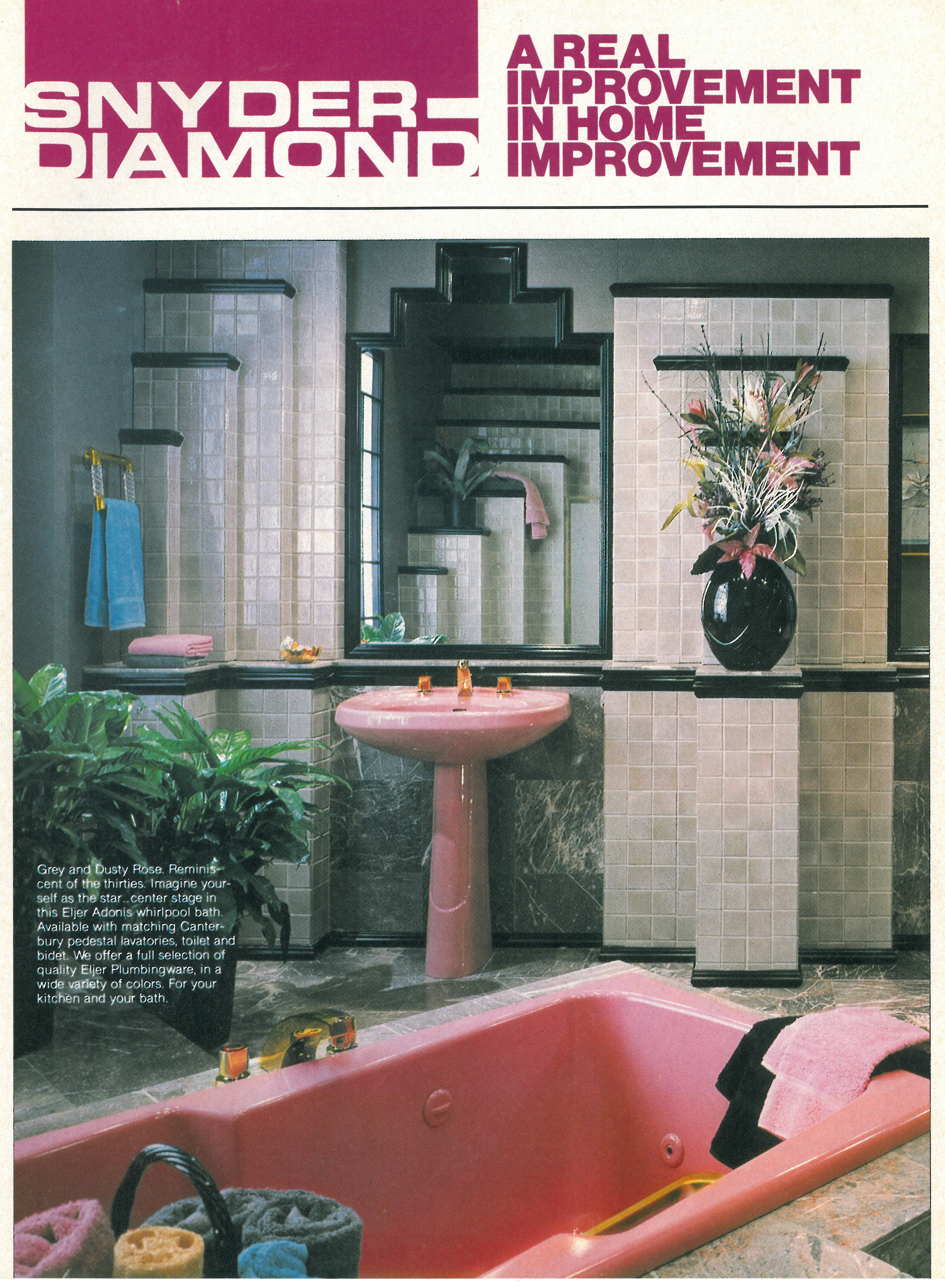 The 1960s—Where it all Began
It was Walt Diamond who really anticipated the emerging market for more decorative looks in kitchens and bathrooms. It spurred the idea of adding decorative handles and new finishes—antique bronzed, silver, gold—to standard faucets. An "ah ha" moment. Soon we were offering something a little bit different and it really caught on! Little did we know, we were helping pave the way of the "showroom concept" of display and retail. Early on, companies such as Bathroom Jewelry, Artistic Brass and Phylrich incorporated many of Walt's ideas and suggestions before bringing their products to market. Interior decorators were some of our earliest targets—they were just coming into their own as professionals, too, and needed to bring their clients the best of the best. How far we've all come together! Ok, getting verklempt again.
On that note, enjoy a few of our funny old ads and newsletters below and know that we're thrilled to be celebrating our 70th anniversary. Thank you for coming along on this journey with us. Let's do 70 more!
(And yes, we're still crushing on that super-'80s "dusty rose" tub and sink combo.)
---
Check out a few of our past posts for more on our history with some of the world's best brands:
Ed Richmond, the Creative Force Behind Americh's Celebrated Bathtubs
Our Very Special History with the Furniture Guild