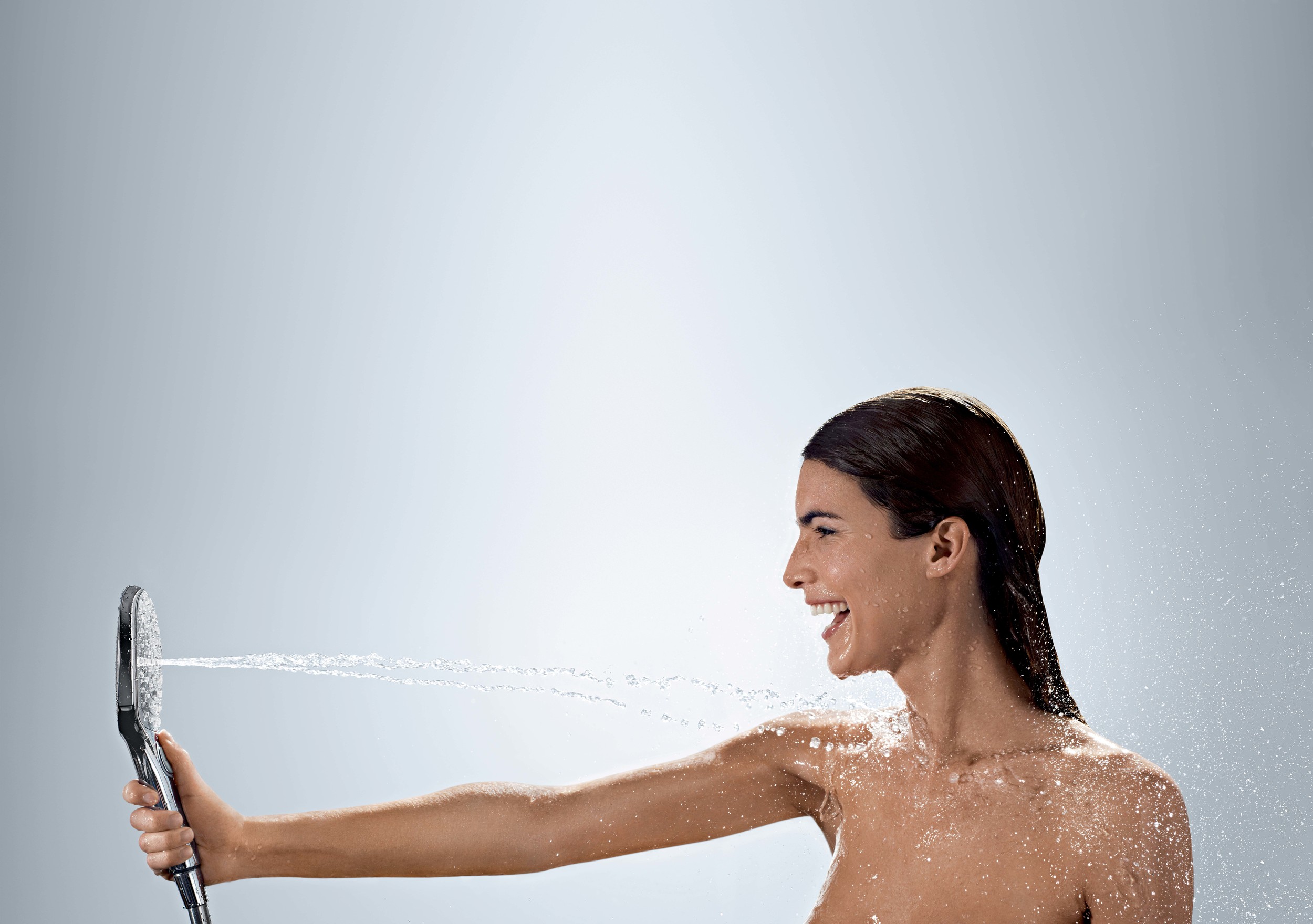 Simply put, Hansgrohe's Raindance handshowers make you feel good. In production since 1928 (and often copied), the company's revolutionary handshowers have long been the choice for those who appreciate convenience and, well, a little fun. Now, thanks to a new concept by Phoenix Design, the Stuttgart, Germany-based firm who have been working with Hansgrohe for years, we have the next generation of hand-helds.
What makes the new Raindance E 120 unique is that it incorporates two spray disc technologies into one shower (something that's not been done before): large openings with air enrichment are used for a soft rainfall effect, while the small openings create a more forceful blast. So now, with one easy click of the handle's innovative Select function, the user can switch effortlessly back and forth between the different jet types: Rain AIR, for a soft, pampering shower; RAIN, a refreshing stream of water; or WHIRL, for a powerful massage. And it's good-looking, too. The square form has been softened by rounded corners and it's available in either a chrome or white/chrome finish. Either way, like all Hansgrohe designs, it's sleek and modern.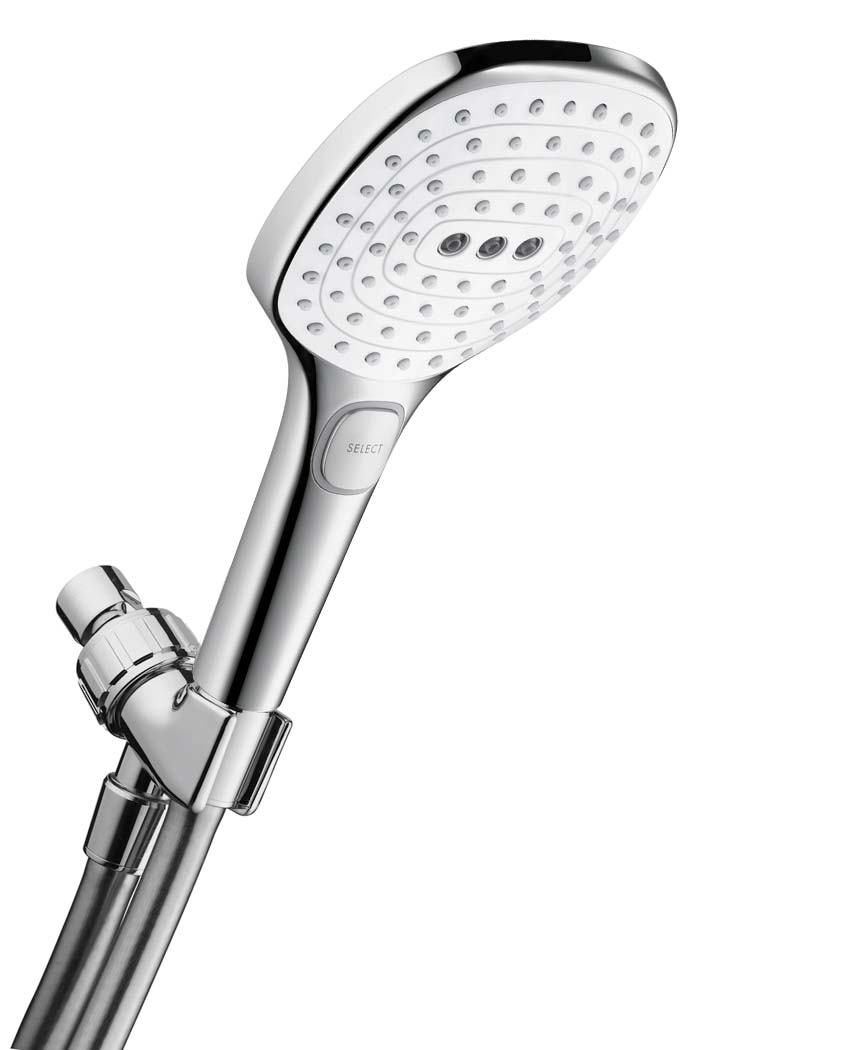 Because water is a precious resource—especially here in California—the company also offers a limiter that reduces water consumption by up to 60 percent. In fact, Hansgrohe has long been an industry leader in sustainability. Not only has the company partnered with WaterSense, the EPA program that encourages water efficiency in the United States, but it's a member of the U.S. Green Building Council. Apart from its products, Hansgrohe prides itself on its smart production facilities. The manufacturing plant in Germany runs on alternative energy and the American facility is ISO 14001-certified. It's a little extra knowledge that will make feel even better in the shower.