We're kicking off 2018 with a look at one of California's most renowned kitchen-design companies, Bay Area-based Zephyr. For twenty years, they've been reinventing ventilation systems, offering powerful, quiet, self-cleaning and filter-free technologies in a range of styles that stretch from barely there to statement pieces. The family-run company began collaborating with product designers years ago, forging exclusive partnerships with international figures like Fu-Tung Cheng and Robert Brunner (a longtime design director for Apple Computer), a process they continue today.
One one of our most favorite new designs is the Okeanito ("the little wave") hood by Cheng, which just debuted a few months ago. Named after the Greek word for ocean, okean, the design is based on the arc of a wave and visually reinforces the flow of ventilation up and away from the cooking surface. "I conceived the Okeanito as an antidote to the boxy rectilinear hoods so prevalent in the market today," explains Cheng. The design is available in 36-, 42- and 48-inch widths, and features professional baffle filters, a handcrafted utensil rail, LED lighting, perforated side panels to radiate ambient light, and a wireless remote control. Finishes include black mirror, stainless steel and rose gold, among others.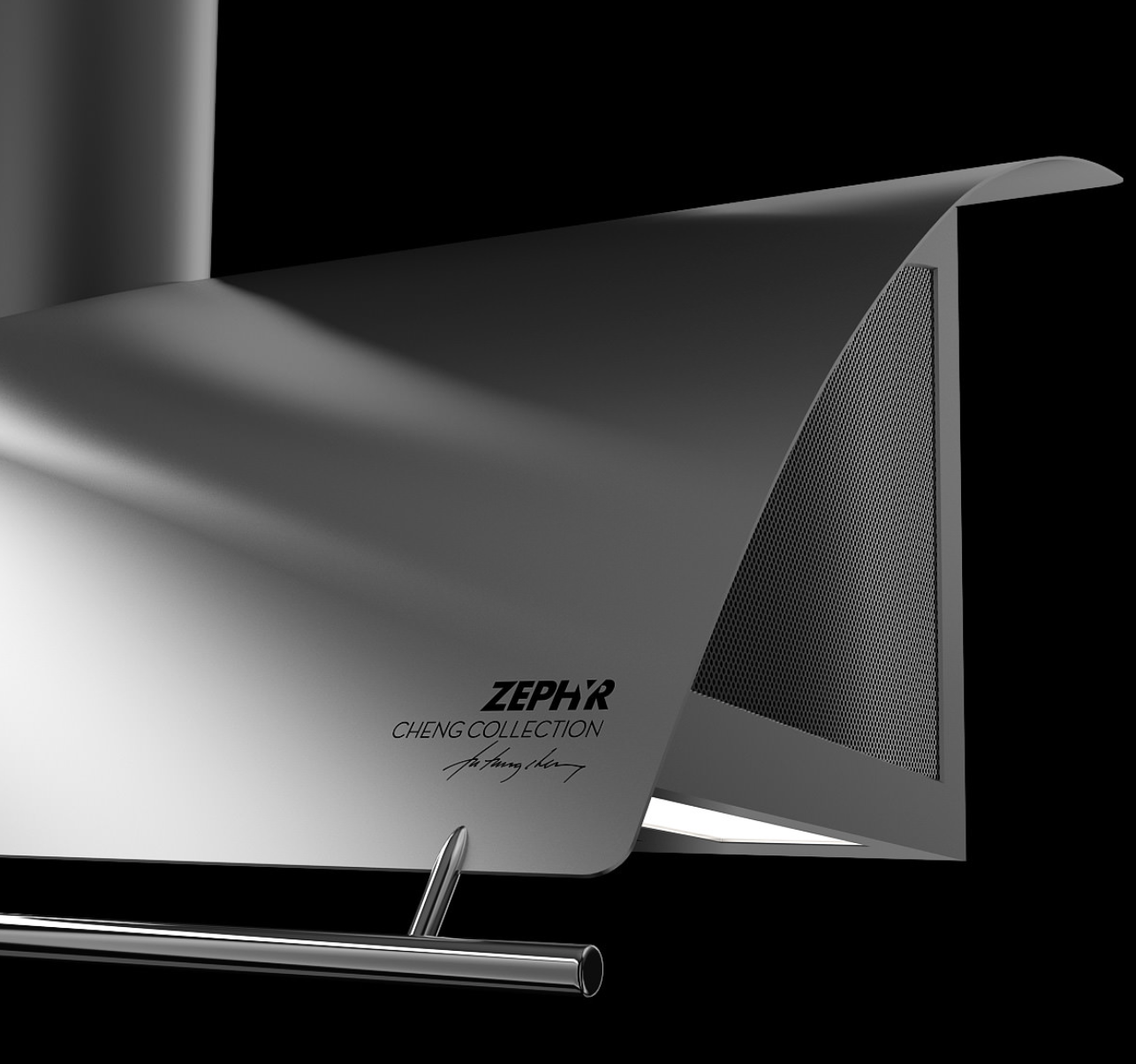 Whether it's a new design like the Okeanito, above, or one of the company's classic shapes, we love seeing how designers across the continent have incorporated Zephyr's products into their work:
To learn more about Zephyr's collections, check out our previous post, Zephyr Hoods: The Finishing Touch, or visit one of our showrooms.