Sometimes companies, like people, change as they grow—one experience leading to and shaping the next endeavor. Such is the case for Jenn-Air, one of the most revered kitchen brands in the world. Founded by Louis J. Jenn in Indianapolis, Indiana, in 1947, the company got its start manufacturing fans for commercial and industrial use. Some 14 years later, in 1961, the integration of one of those fans lead to the invention of the first self-ventilated downdraft range, marking a change in Jenn-Air's direction to the company we know today. Since that time, they've been driving the market with innovative products including microwaves, refrigerators, dishwashers and small appliances. Performance-focused, Jenn-Air appliances are also recognized for their sophisticated look and state-of-the-art technologies—winning over celebrated chefs and home cooks alike. (There's a reason their refrigerators have been ranked #1 in the country for the last four years in a row.) From their corporate offices in Benton Harbor, Michigan, and several manufacturing plants across the U.S. come the latest offerings. Here, a roundup of our favorite new must-have designs (see even more, here):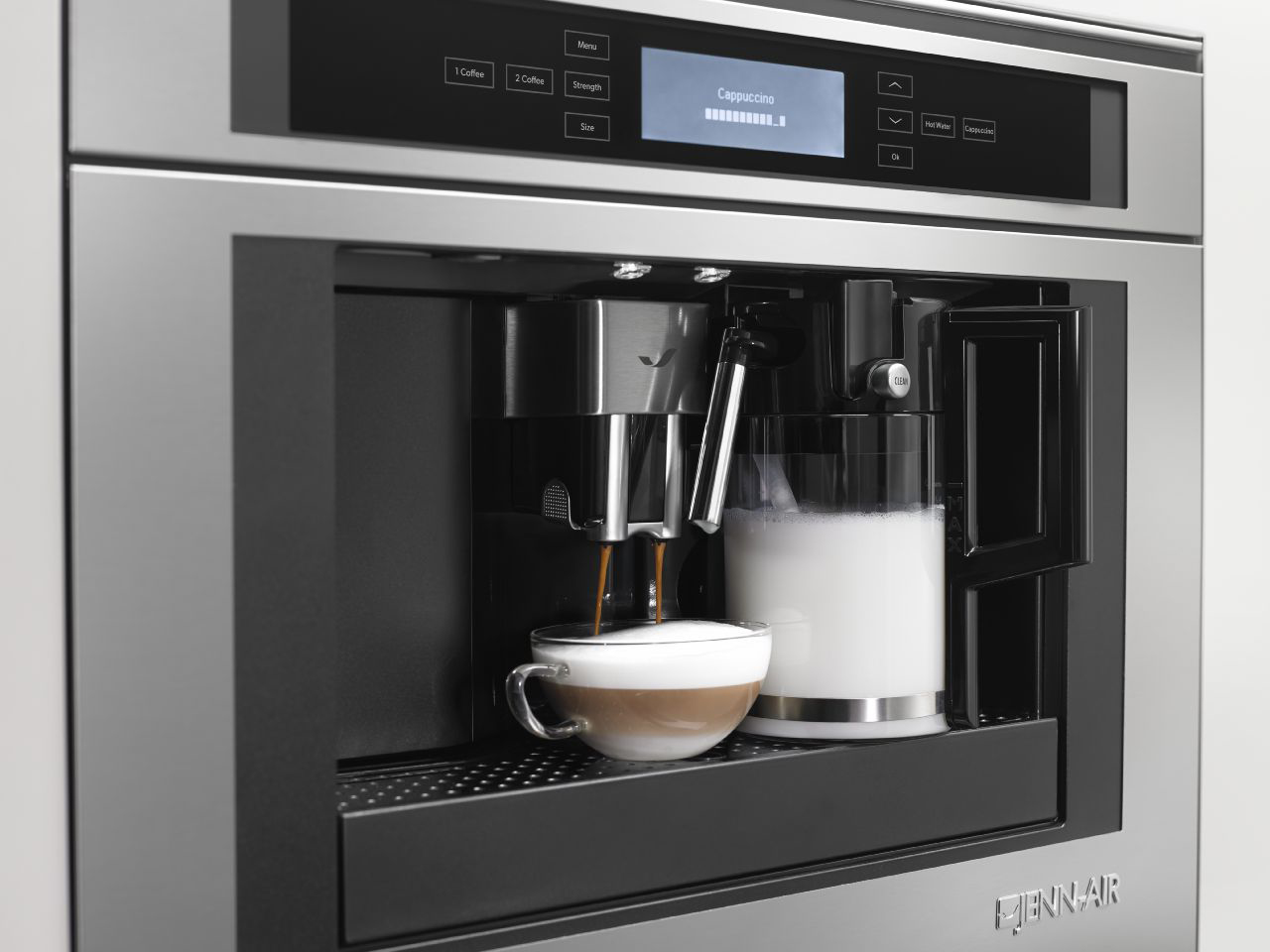 The Jenn-Air 24" Built-In Coffee System
This barista-style beauty delivers consistent brewing pressure, dual dispensing spouts and an integrated whole-bean grinder. Strength and temperature settings are completely customizable, and with automatic brewing and frothing (and even cleaning!), it will simplify your morning routine. It may even have you reaching for your coffee before your smart phone.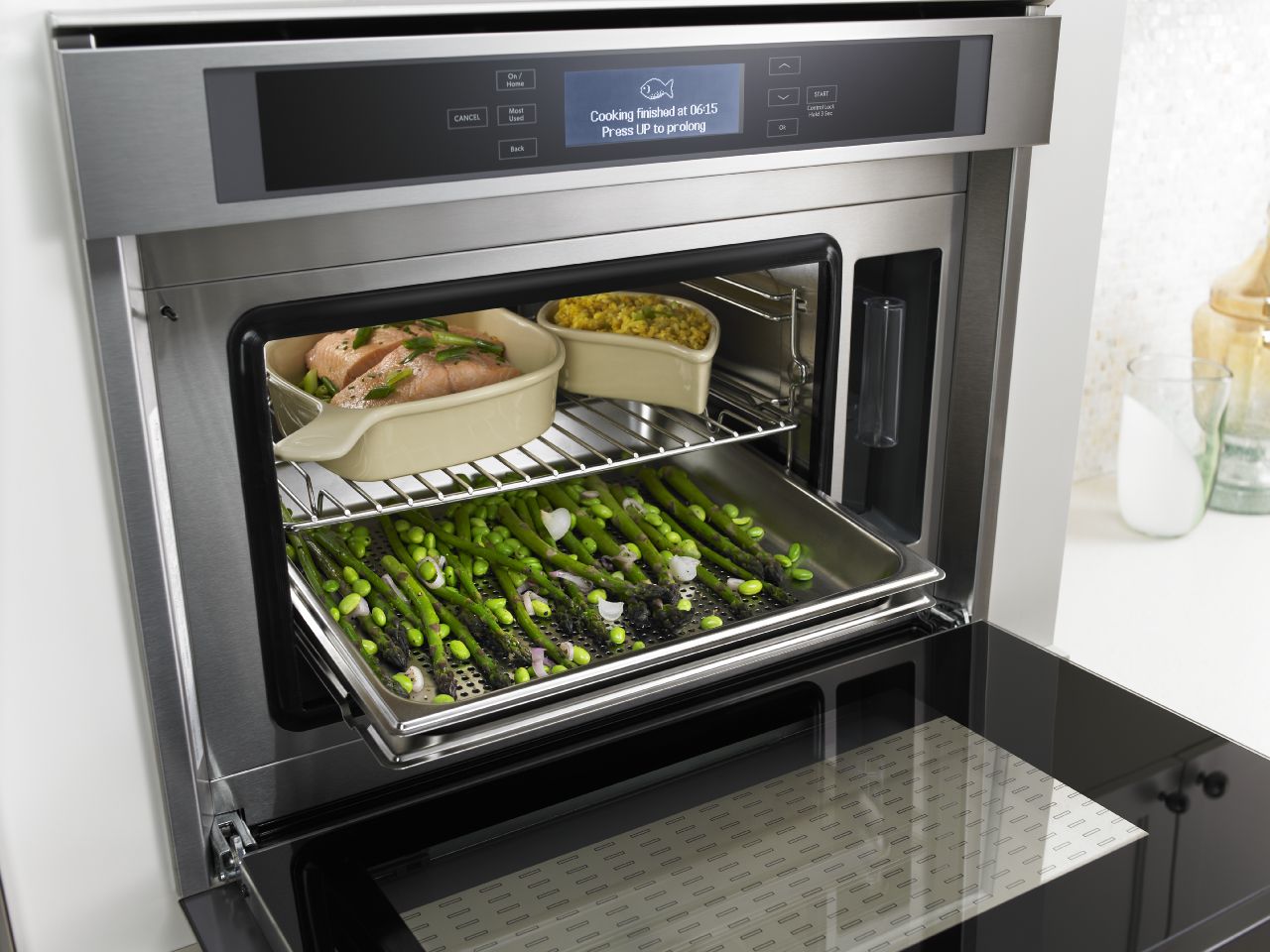 The Jenn-Air 24" Steam and Convection Wall Unit
European styling is the hallmark of this latest oven, which uses steam to speed the cooking process. It's a win-win method of cooking as it won't dry out meat or fish and it helps retain the nutritional value of vegetables. The convection-bake mode uses a 1,200-watt convection element and fan to create uniform heating and air-flow for even baking and roasting, while glass touch controls and LCD features make the oven easy to operate. Plus, with its sleek stainless-steel interior, it's as pretty on this inside as it is on the outside. Aside from its five cooking modes (68 preset foods, steam, convection base, steam plus convection and steam reheat), the unit also offers four specialty modes: proofing, steam defrost, sous-vide reheat and yogurt.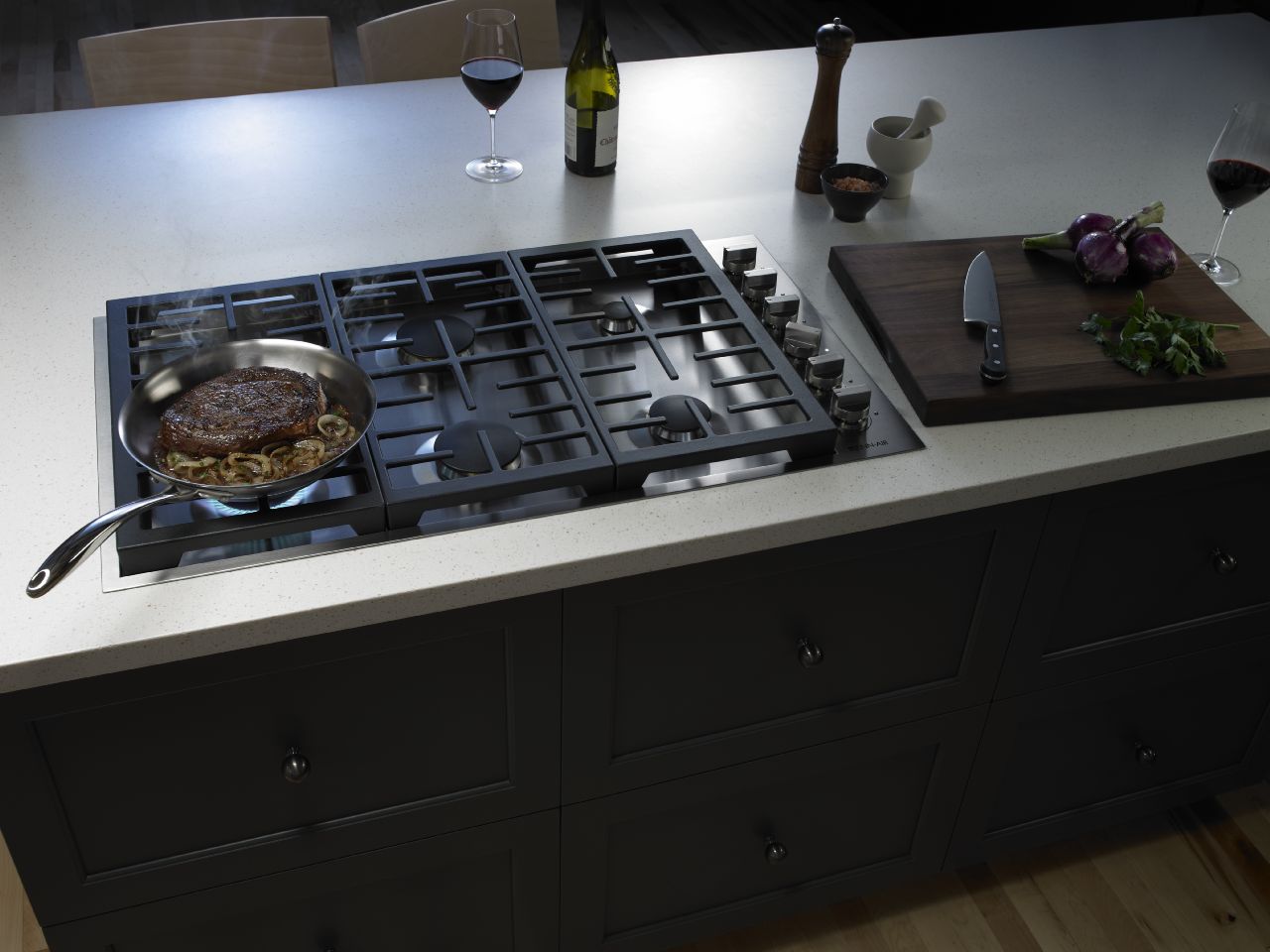 The Jenn-Air 36" 6-Burner Gas Cooktop
It's the pleasure of Yin and Yang with this new low-profile design: the Power Burner packs a whopping 18,000 BTUs, while the simmer burner provides a perfectly continuous low heat. Whether sizzling steaks or stirring temperamental sauces, the cooktop's Flame-Sensing™ re-ignition ensures that should a flame blow out, it will automatically reignite for uninterrupted cooking.
Feeling inspired? Check out Jenn-Air's online Master Class series, which offers cooking and designing tips.
And just for fun, who especially loves Jenn-Air? Chef Anne Burrell! We can't resist posting this fabulous shot of her at the PFLAG HOT! benefit at the Jenn-Air showroom event this July in NYC. (Photo by D Dipasupil/Getty Images for PFLAG, 2014 Getty Images)