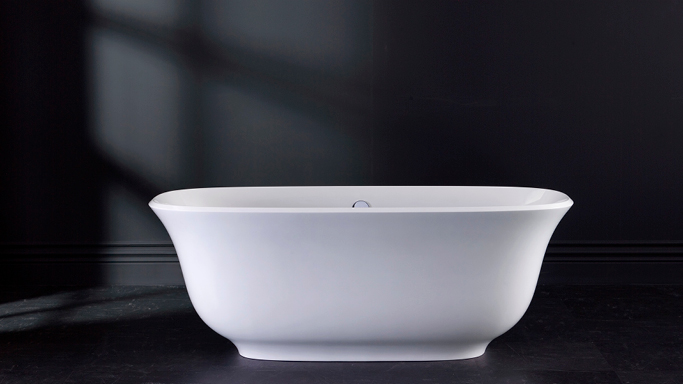 This May, British bath manufacturer Victoria + Albert debuted their new line, Amiata, at ICFF in New York. An instant hit—and an instant classic—the design marks the firm's first collaborative project and highlights their commitment to produce cutting-edge yet timeless forms.
To create the new collection, the company turned to Meneghello Paolelli Associati in Milan, Italy. Run by two young designers, Sandro Meneghello and Marco Paolelli, the studio is fast becoming known for its modernist fixtures and furnishings. Both designers graduated from Milan Polytechnic (whose notable design alumni include Achille Castiglioni, Giò Ponti and Renzo Piano) and in less than ten years, they have won four coveted Red Dot awards, most recently this spring for their impossibly chic aluminum radiator covers.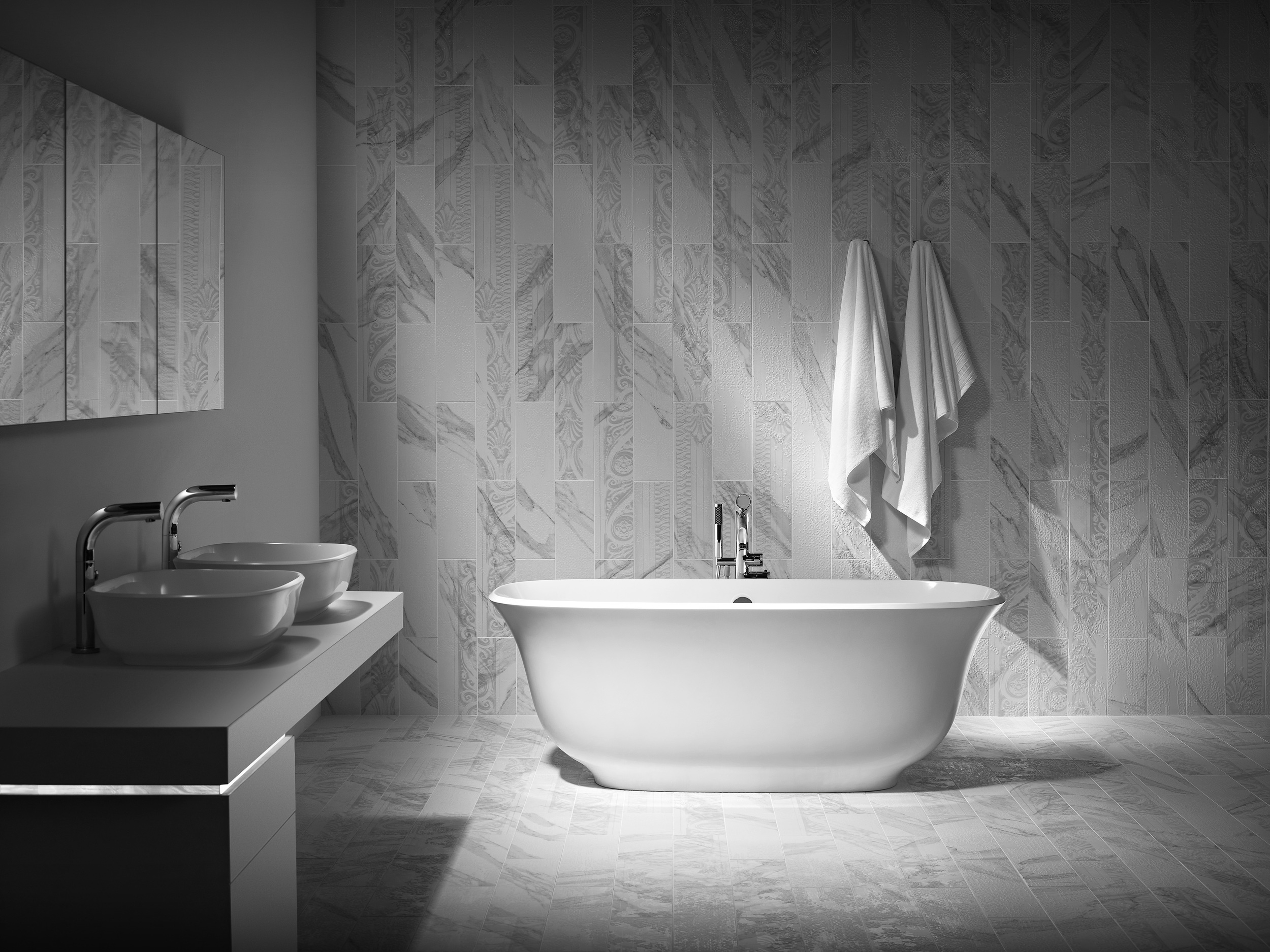 Named for Mount Amiata, a volcanic dome in Italy's Tuscany region (the area from which designer Paolelli hails), the Amiata collection also plays on Victoria + Albert's signature material, Englishcast®, a naturally white composite of volcanic limestone. It's a material that's not only easy to clean but warm to the touch, making a leisurely soak within its high, glossy walls all the more inviting. The shape follows the curve of the spine and with chamfered edges and gently arcing sides, creates beautiful shadows that add visual interest. As Meneghello's says, the form is "elegant and well-balanced." What's more, there's a matching sink that follows the tub's sophisticated profile. "As designers, our vision is to work with real manufacturers, with their own materials and production facilities," adds Paolelli. Like all of Victoria + Albert's products, the Amiata is manufactured and hand-finished in South Africa.
At once traditional and contemporary, the new tub and sink are made to last a lifetime. A good thing, considering you won't ever want to replace it. Think of it as the ultimate blend of Italian high-fashion and English comfort. Find the Amiata, as well as other Victoria + Albert designs in our showrooms.
To hear the designers in their own words, check out the video about the new Collection: