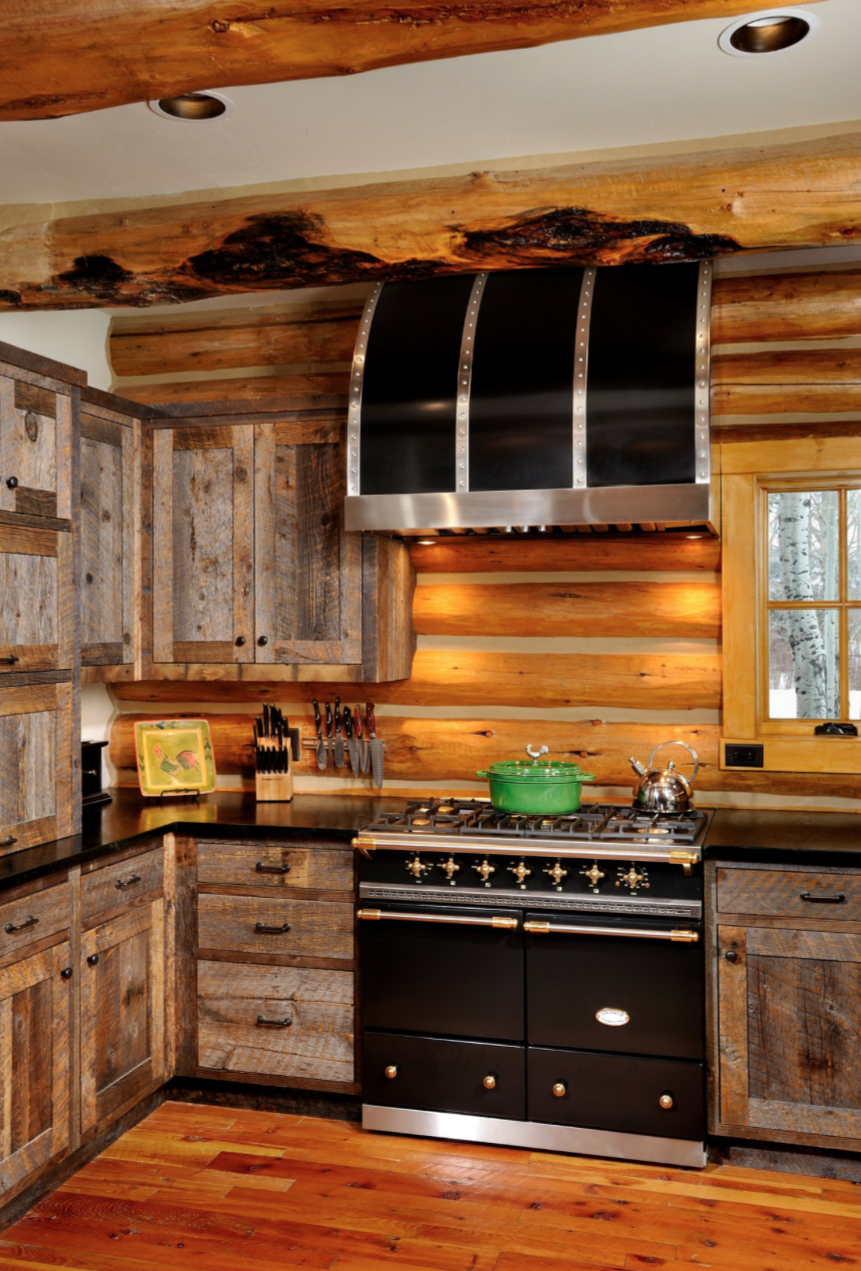 This week, we're bringing you a closer look at one of Southern California's best design resources, the spectacular custom range hoods built by Modern-Aire, and available through our showrooms.
To look at the beautifully crafted designs, you'd never guess that the company started out as a manufacturer of rain gutters in the 1950s, but it's all due to the adaptability of sheet metal. When construction plans for the new 605 Freeway went right through their property, the state relocated the company to a new site in the San Fernando Valley. Owner Irving Herman built up the property and rented out one of the buildings behind his manufactory to oven maker Dacor. When Dacor asked if Herman could make a canopy to catch smoke, the answer was yes. It was a long and successful collaboration. "By the 1980s, Modern-Aire was also building hoods for companies like General Electric and Frigidaire, as well as producing their own line," says Modern-Aire president Robert Del Mazo. "They were building some eighty-percent of all commodity hoods." But with competition from Chinese manufacturers in the late 1980s, that began to change, and the family-run firm shifted its focus to creating custom hoods directly for clients.
Today, Modern-Aire produces an array of ventilation hoods for wall ovens and islands that stretch in style from minimalist to traditional, both of which can be seen in our Santa Monica showroom. Through our showrooms, clients (be they professional or not) can learn about all the options Modern-Aire offers and begin designing their own creation. Our staff can guide you through the company's styles, dimensions, metals, finishes, and powder-coated colors (many of which can be matched to your Viking, Aga or La Cornue ranges), as well as other components, like ventilation systems, lighting, pot rails, and heat lamps. Modern-Aire also offers custom countertops, backsplashes, and crown moldings to complete the look.
"It's the one piece in the kitchen that you can actually design," adds Del Mazo. "It's functional and it keeps the kitchen clean. You don't have to have one if you've got good ventilation, and it's not required by code, but they help with grease and they keep smells from getting stuck in your fabrics and wallpapers." Simply put, it's healthier. Range hoods play a role in reducing contaminates and are part of the larger wellness conversation we've been having on this blog. "It's architectural, it's an art piece, and it's at eye level," he continues. "Why not make it beautiful?" And with a lead time of just 8 to 10 weeks, there's really no reason not to.