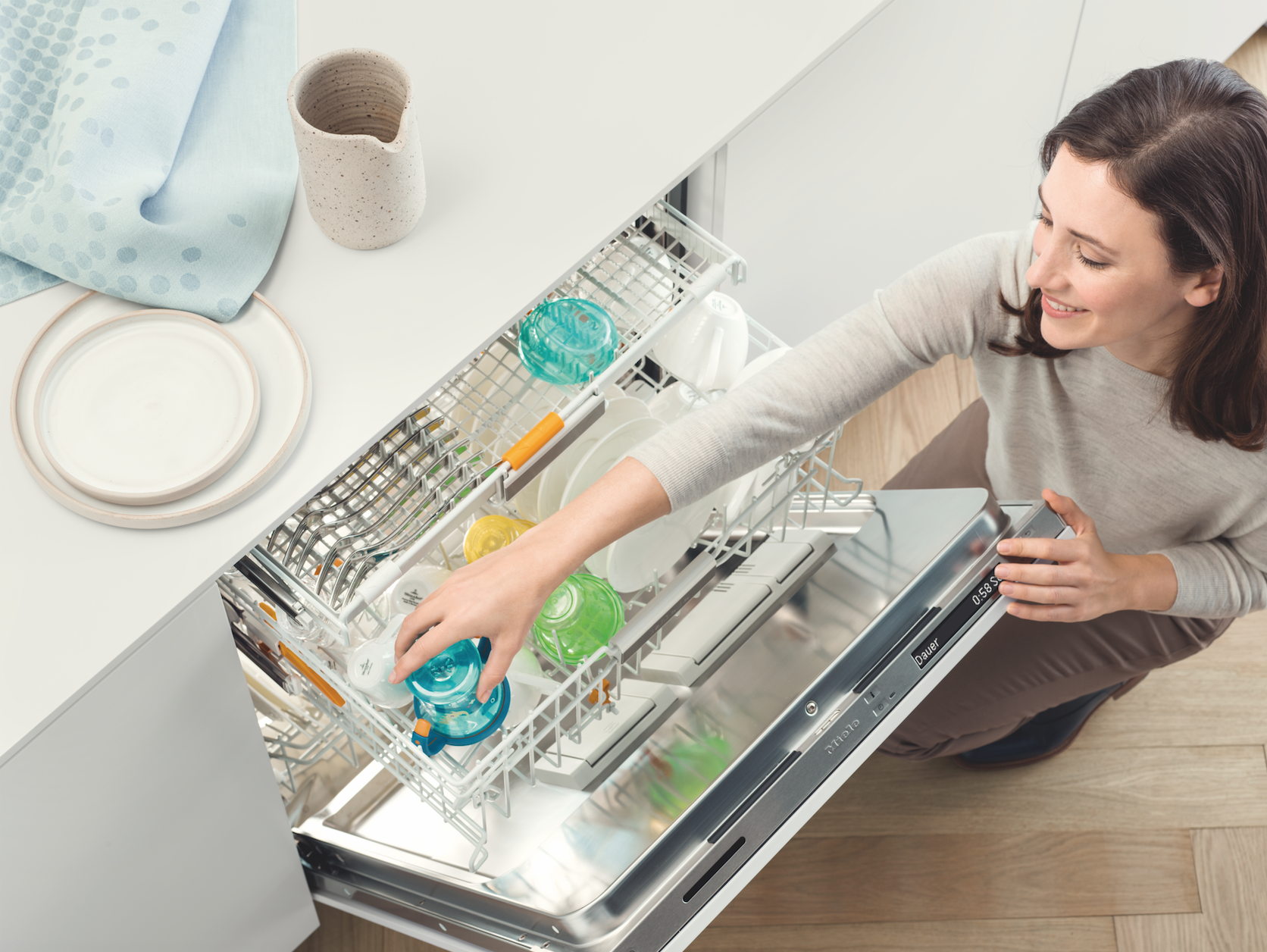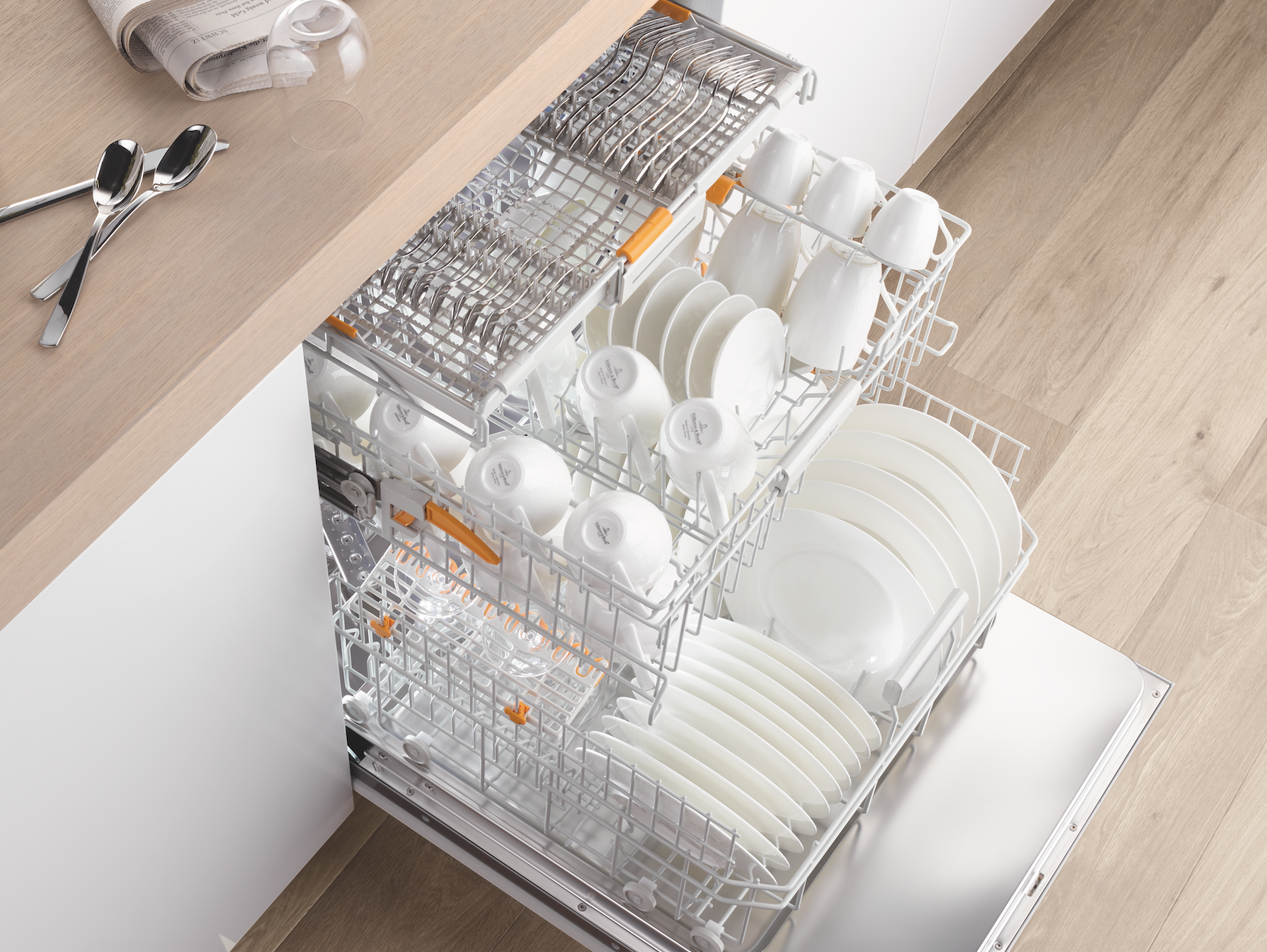 Early this month, Miele debuted an all-new generation of dishwashers. Called EcoFlex, the series offers enhanced features on every model and comes with the Good Housekeeping Seal and Energy Star certification.
EcoFlex's redesigned FlexiCare baskets now allow you to reconfigure the basket system to better protect fragile items. The new 3D+ cutlery trays (Miele first patented the cutlery tray in 1988) can also be adjusted to accommodate utensils of all size, and even stemware. Plus, now the tray has it's own dedicated full-spray arm for even more thorough cleaning. The series also offers a new quick-clean setting (it's finished in under an hour), as well as a special drying option called AutoOpen on select models. At the end of the washing cycle, the dishwasher door automatically opens, allowing air to circulate through the machine and aid in the drying.
There's also a brand new app—Miele@Mobile—for the Diamond and Lumen dishwashers. And don't forget Miele's concierge service, which adds an extra level of confidence that our customers really appreciate.
To celebrate the launch, Miele is offering a complimentary one-year supply of their Dishtabs with the purchase of any EcoFlex model. The powerful cleansing tabs are low sudsing and contain no phosphates.
Kitchen duty just got a little more fun.