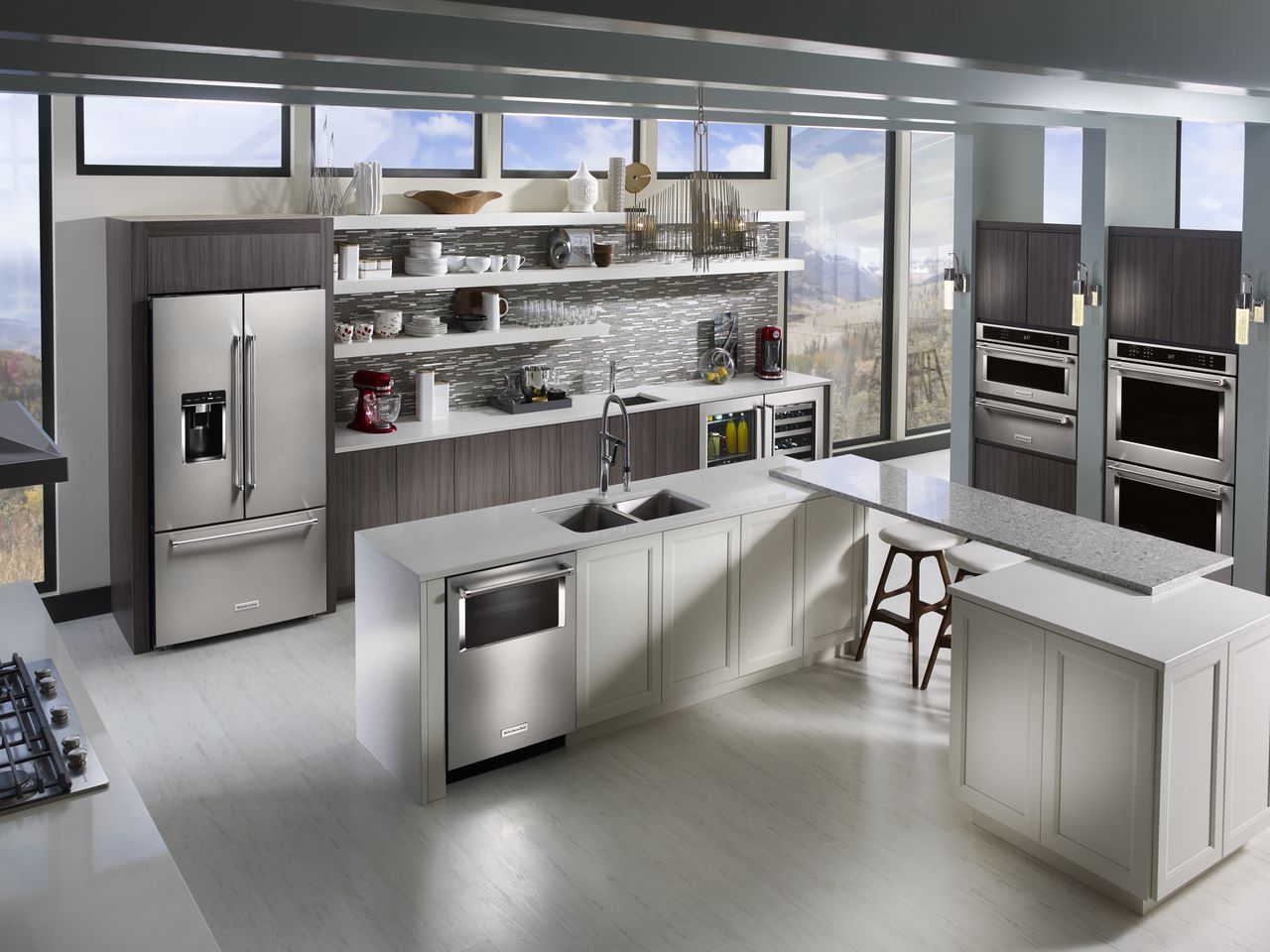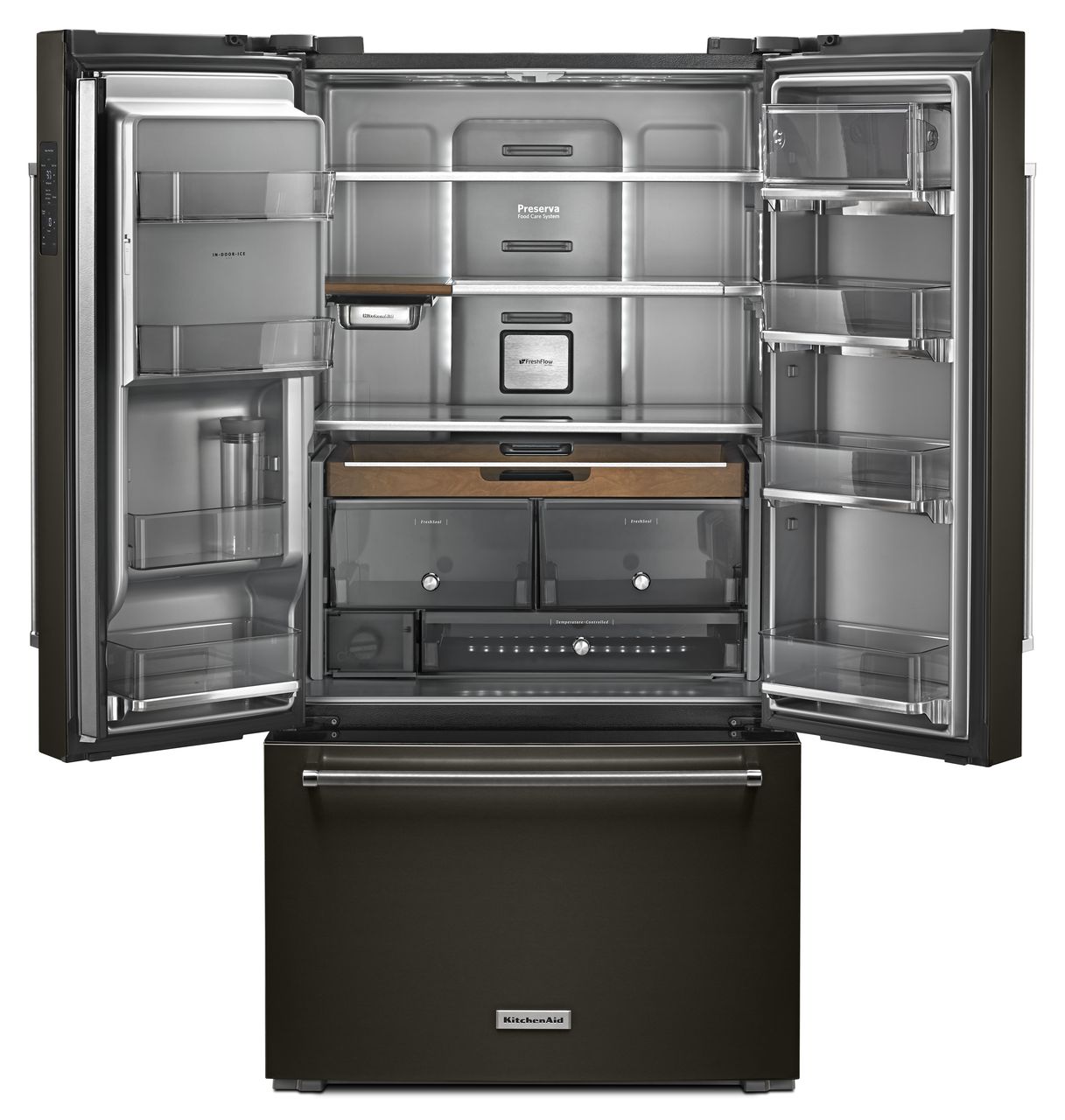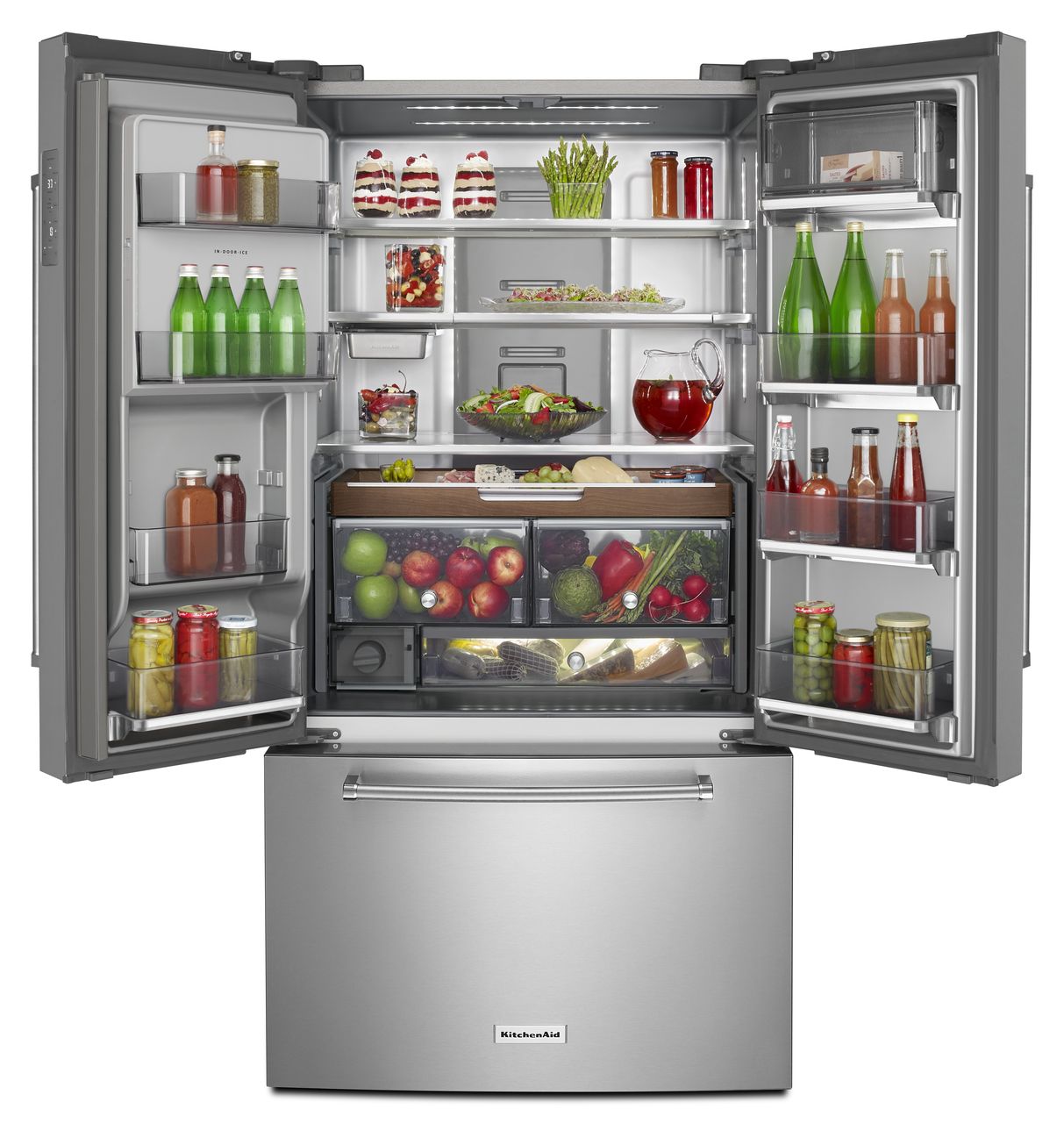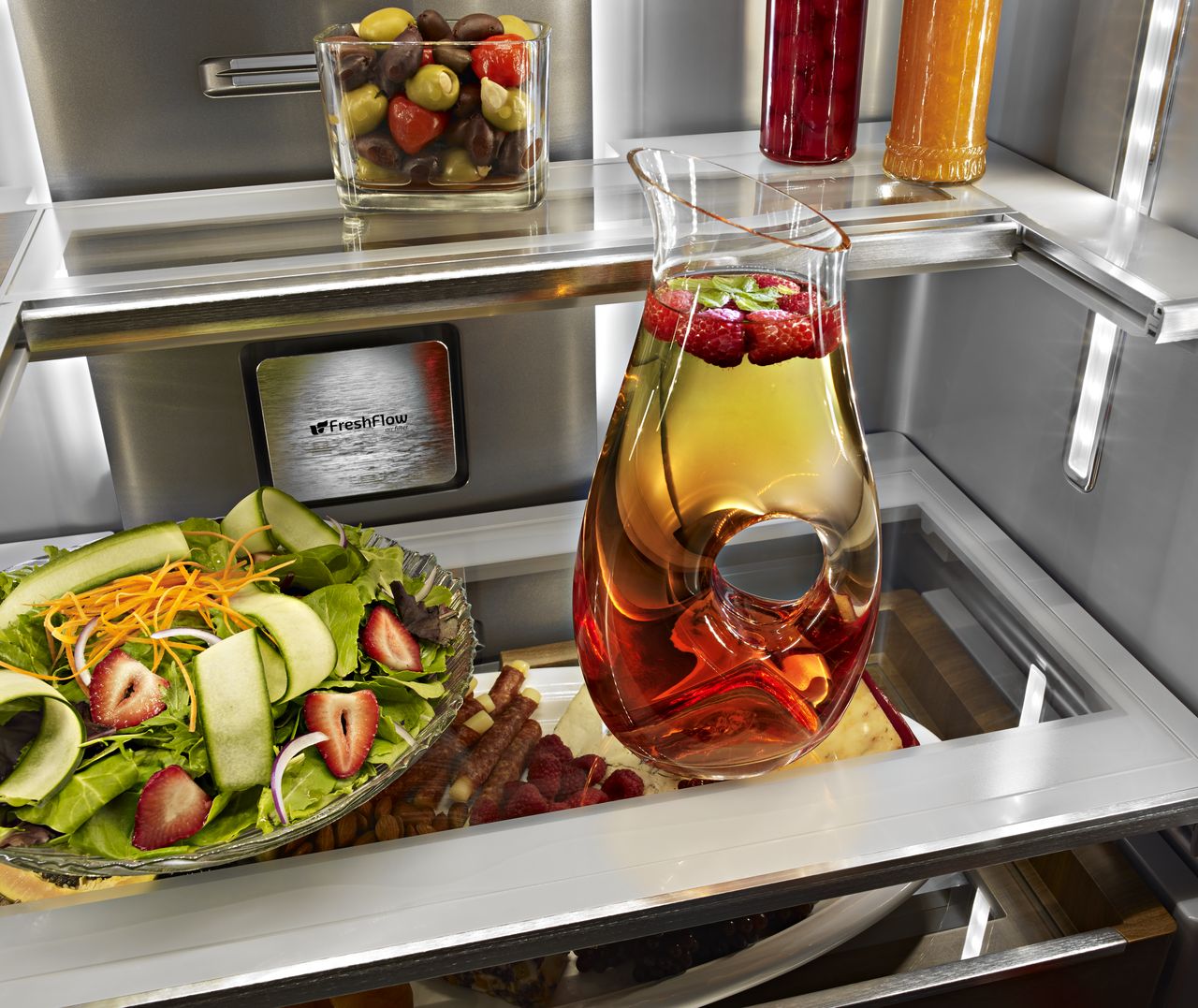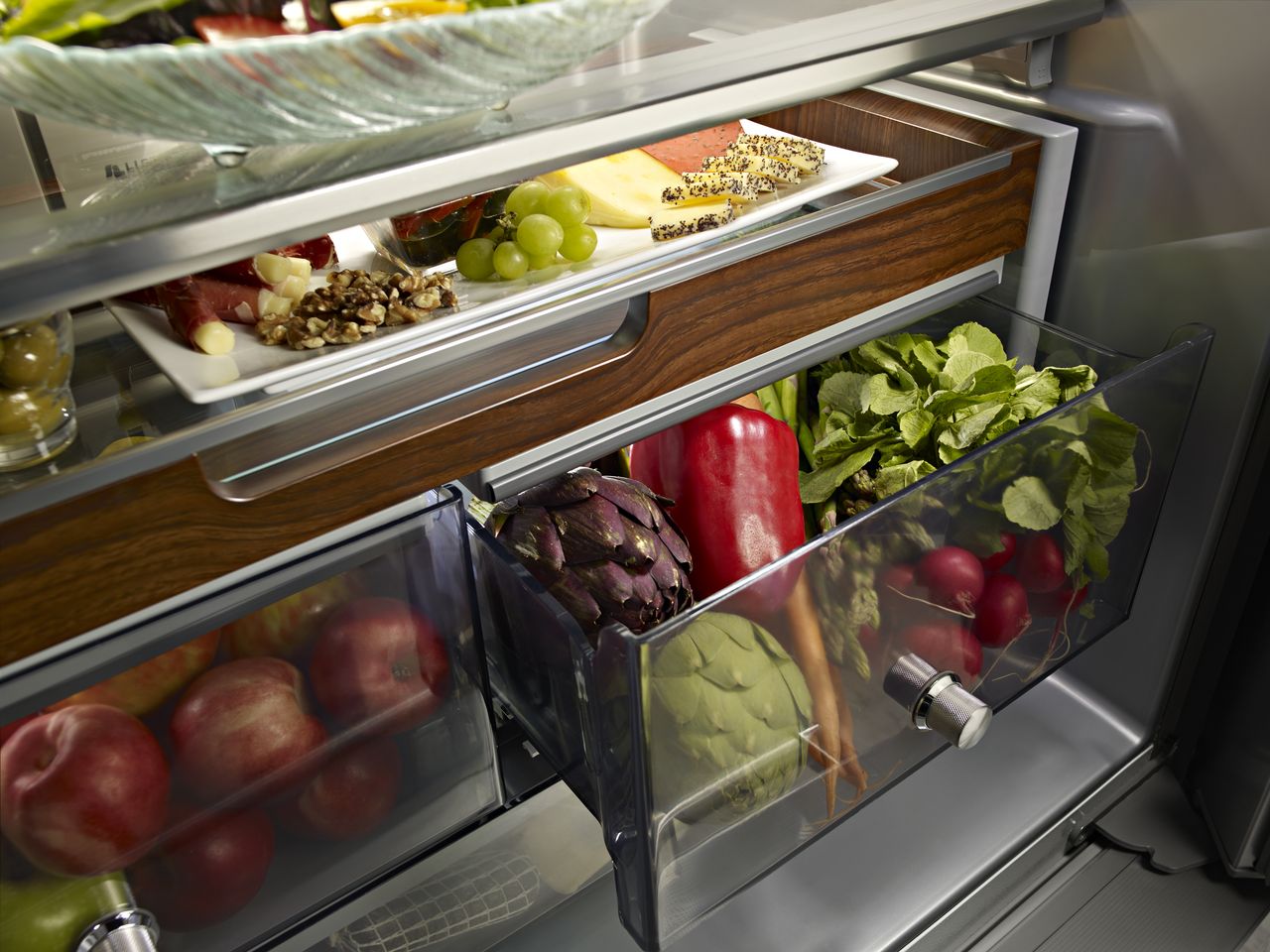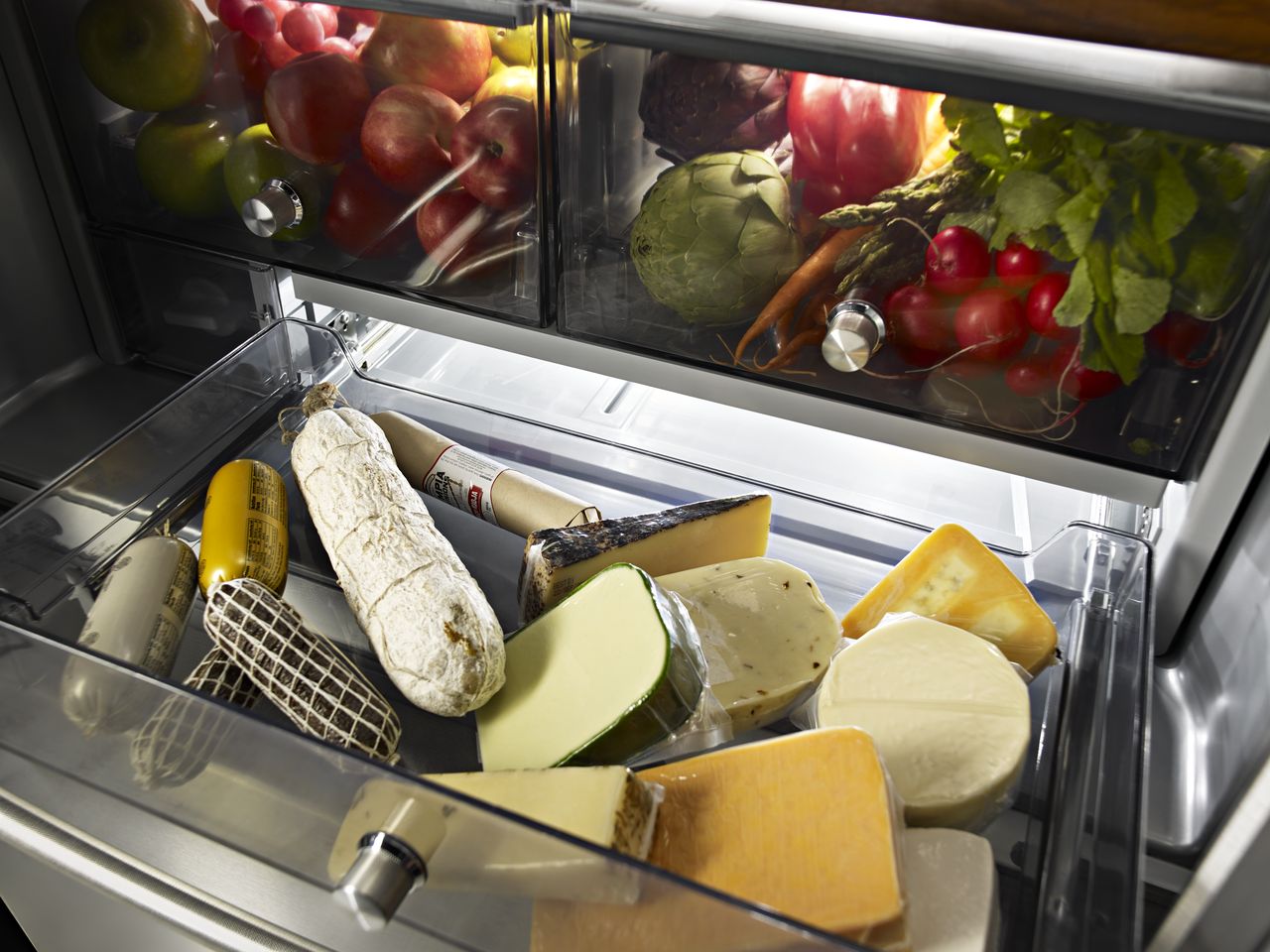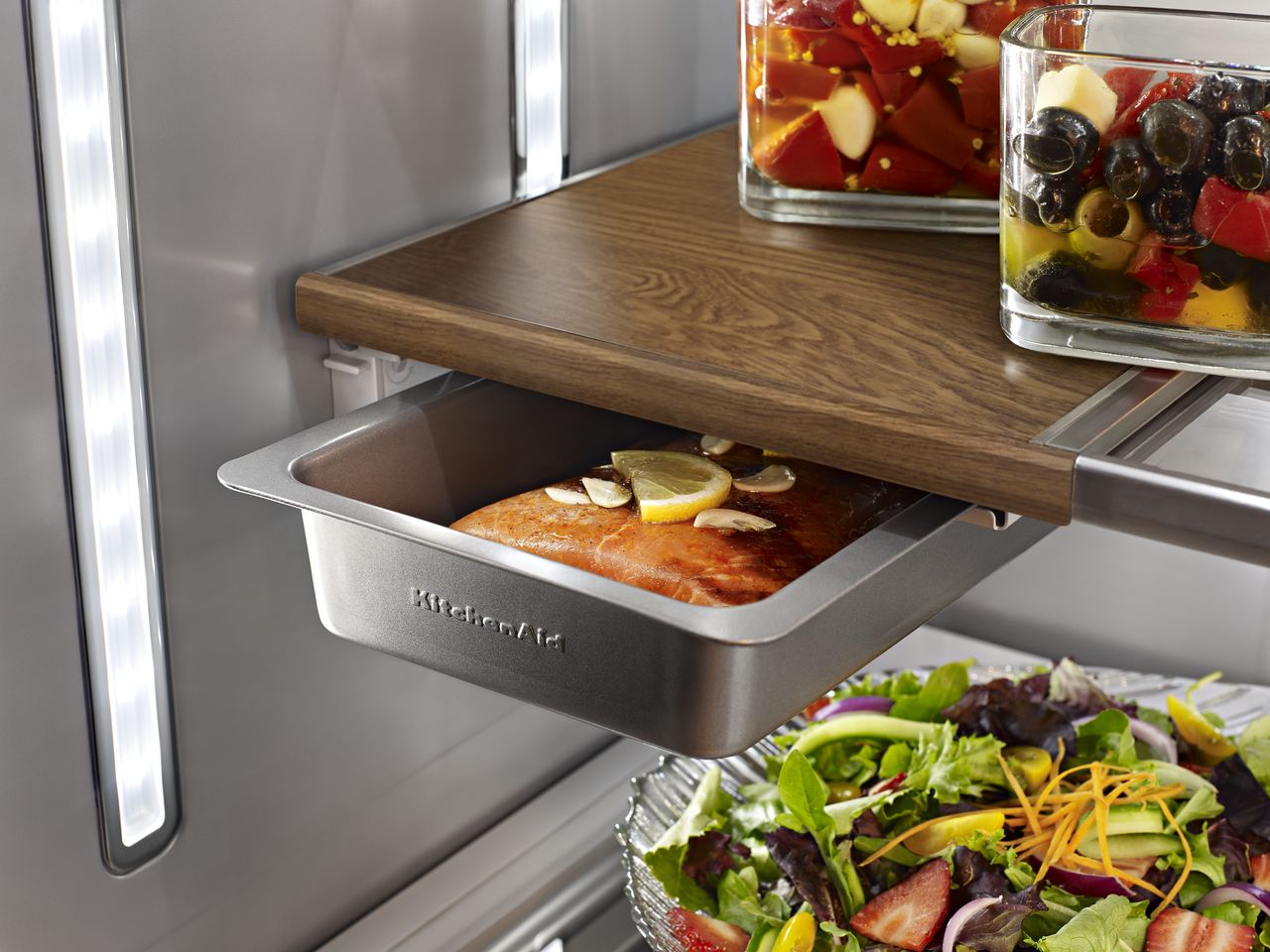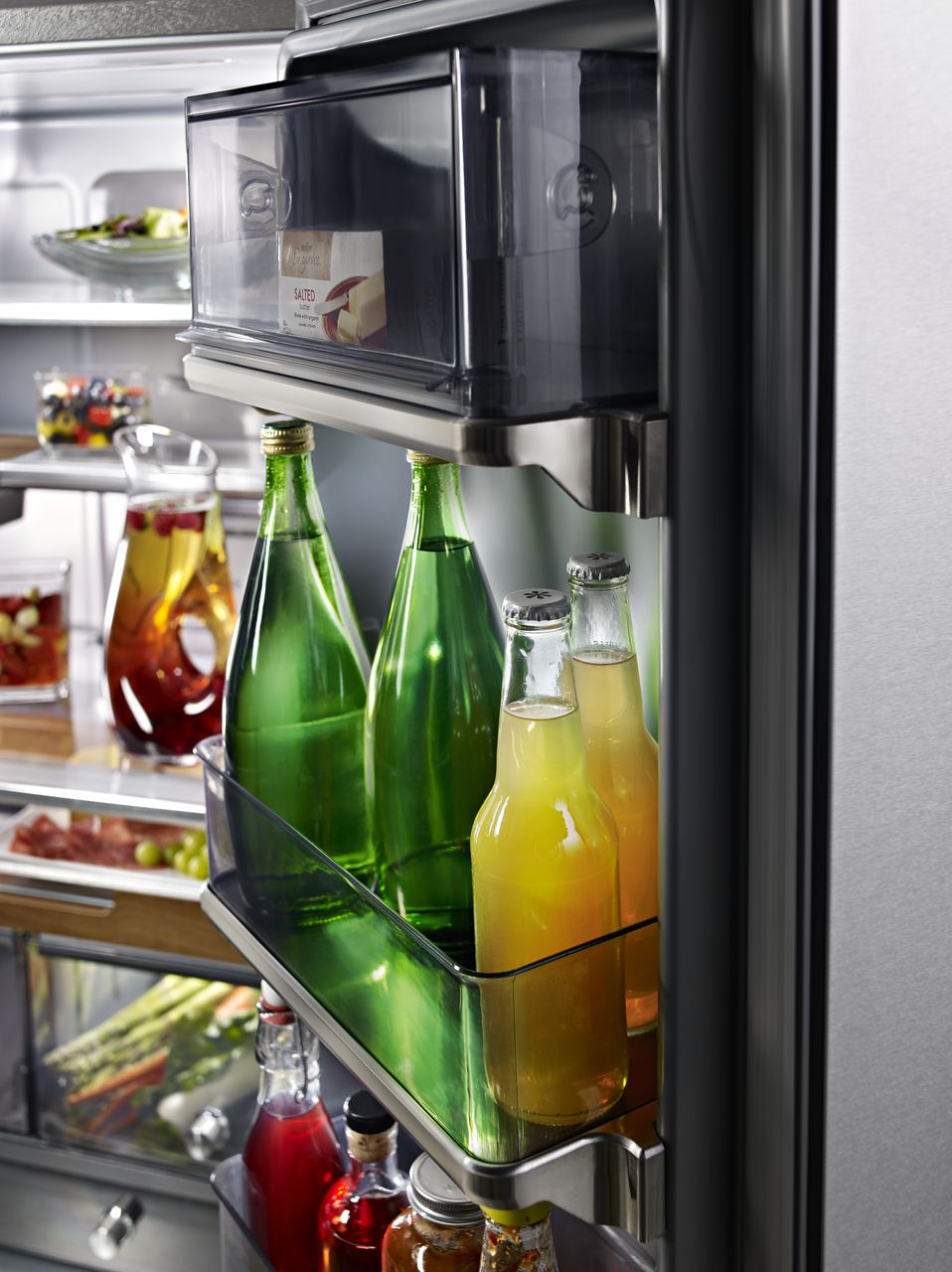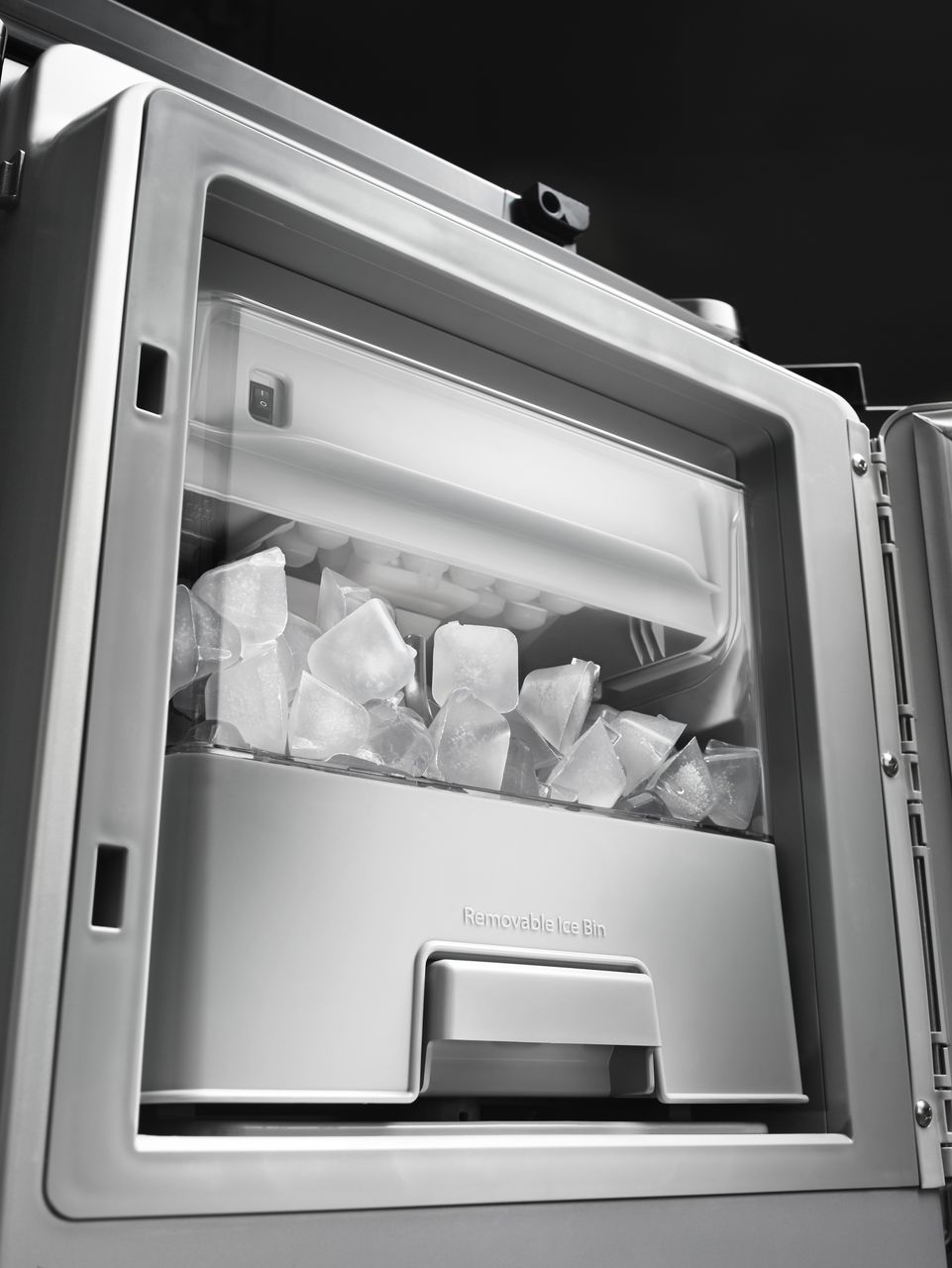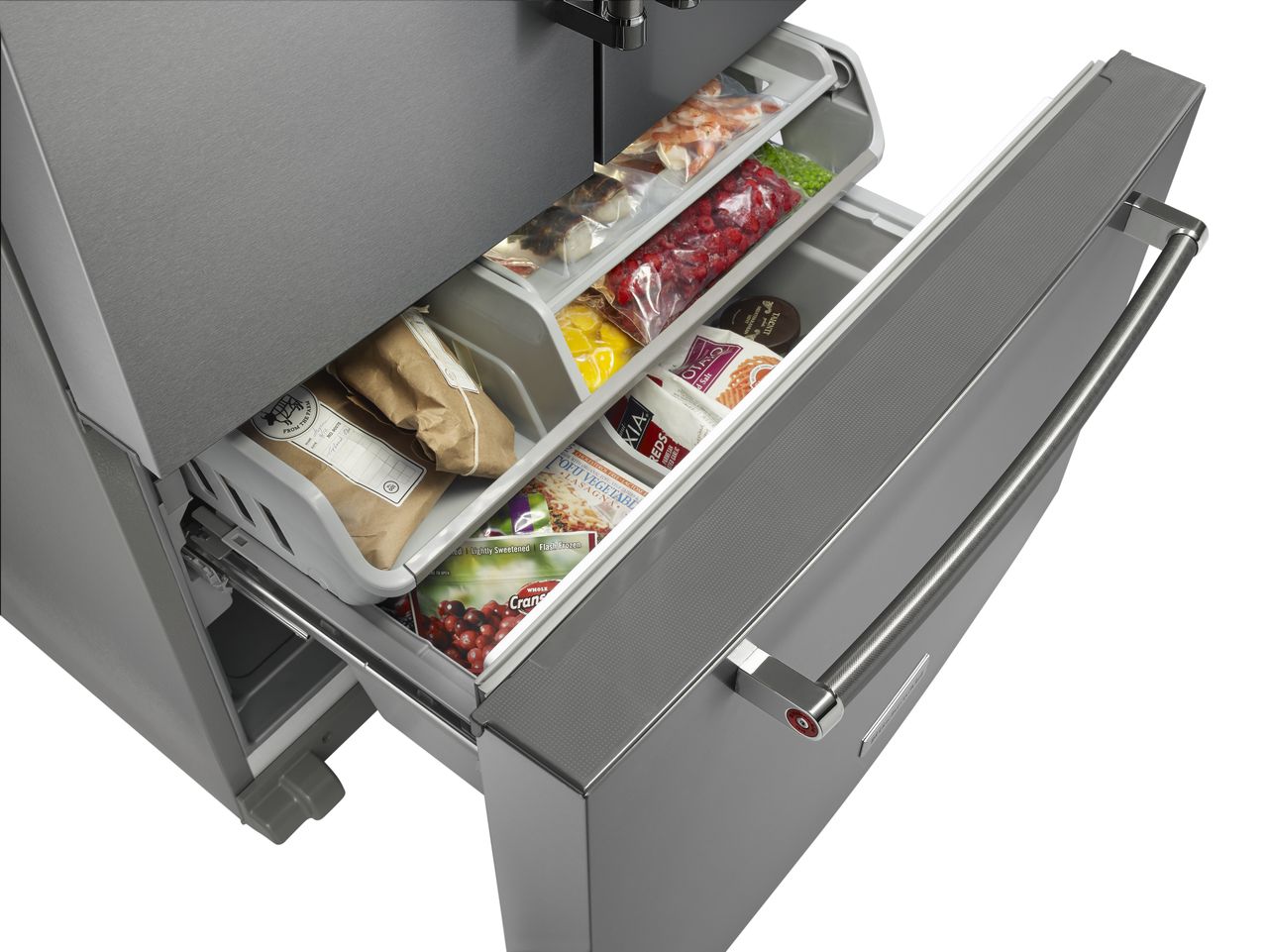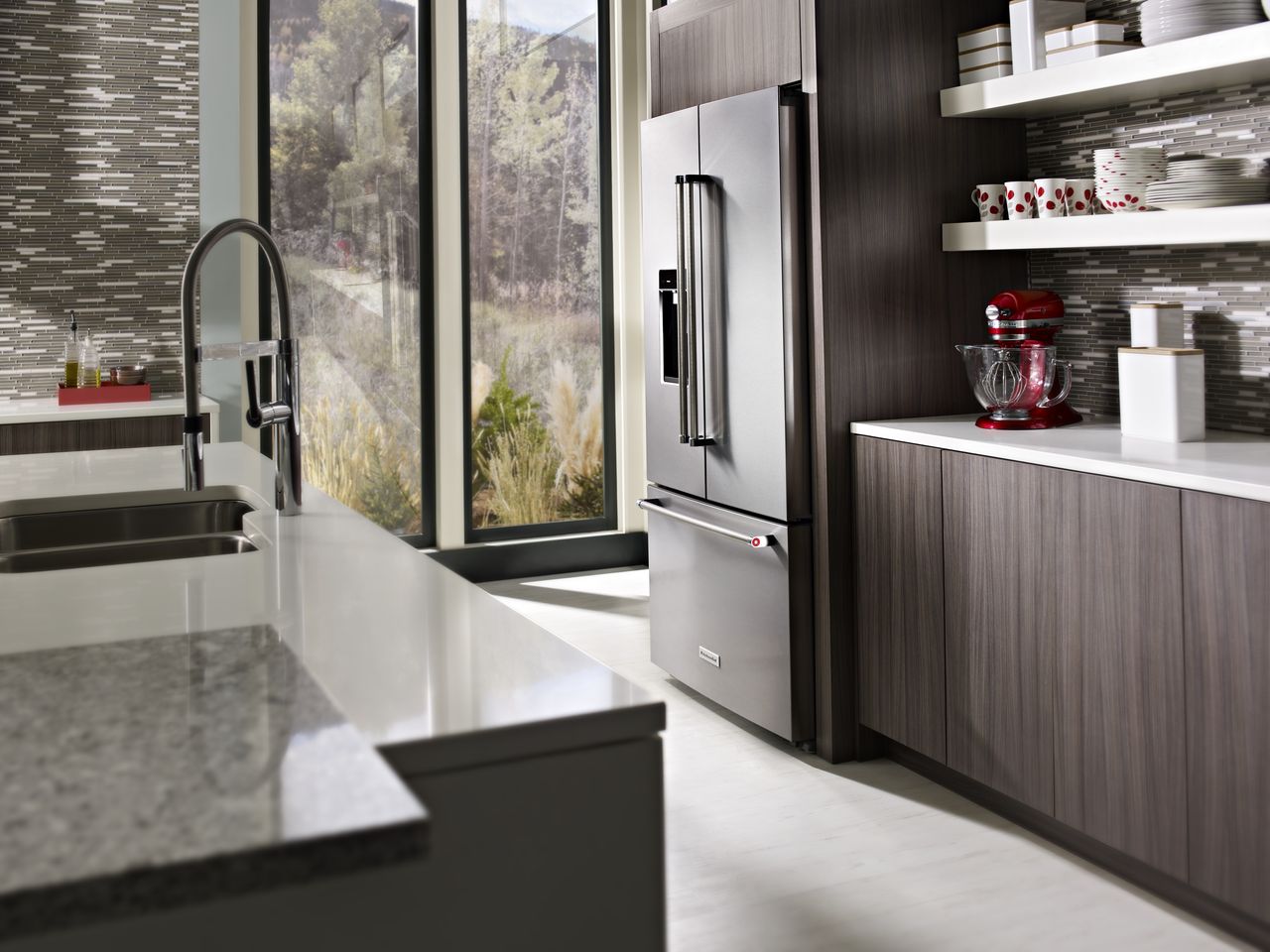 The latest refrigerator from KitchenAid is cabinet-depth and boasts an all-new interior format for greater flexibility of food storage. The LED-illuminated, multi-door, design features a five-compartment configuration that provides unparalleled control for organizing and preserving foods.
The upper portion of the refrigerator is built with two side-by-side compartments, in a traditional French door style. Inside, adjustable shelves fit fresh foods and staples of all shapes and sizes, while a textured shelf surface helps prevent spills from reaching other parts of the interior. Two external drawers sit side-by-side in the middle section of the refrigerator: the left drawer offers five preset temperatures ideal for meats, drinks, greens, deli/cheese and thaw/marinate; and the right drawer features a Produce Preserver with optimal humidity to keep fruit and veg from over-ripening. A bottom-mount freezer drawer serves as the fifth compartment, with a three-tier design that keeps items organized and easy to reach.
The refrigerator is designed with the brand's Preserva® Food Care System that helps extend freshness and minimize odors, and it even includes handsome wood touches and a special storage container for fresh herbs. The design also features an ice system located inside the left door and a water-delivery system that can be programmed to pour the specific amount of water needed for everyday items like a coffee pot or a favorite water bottle.
The fridge, officially the KRFC704, is available in the company's popular black stainless steel finish, as well as stainless steel. For extra dazzle, go for the platinum interior finish.
Perfectionists, this is the fridge for you.