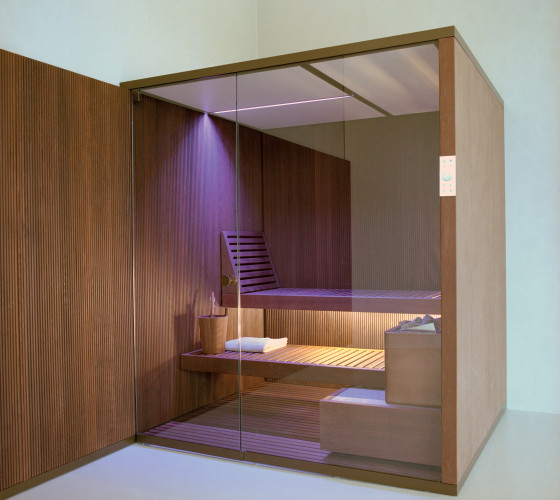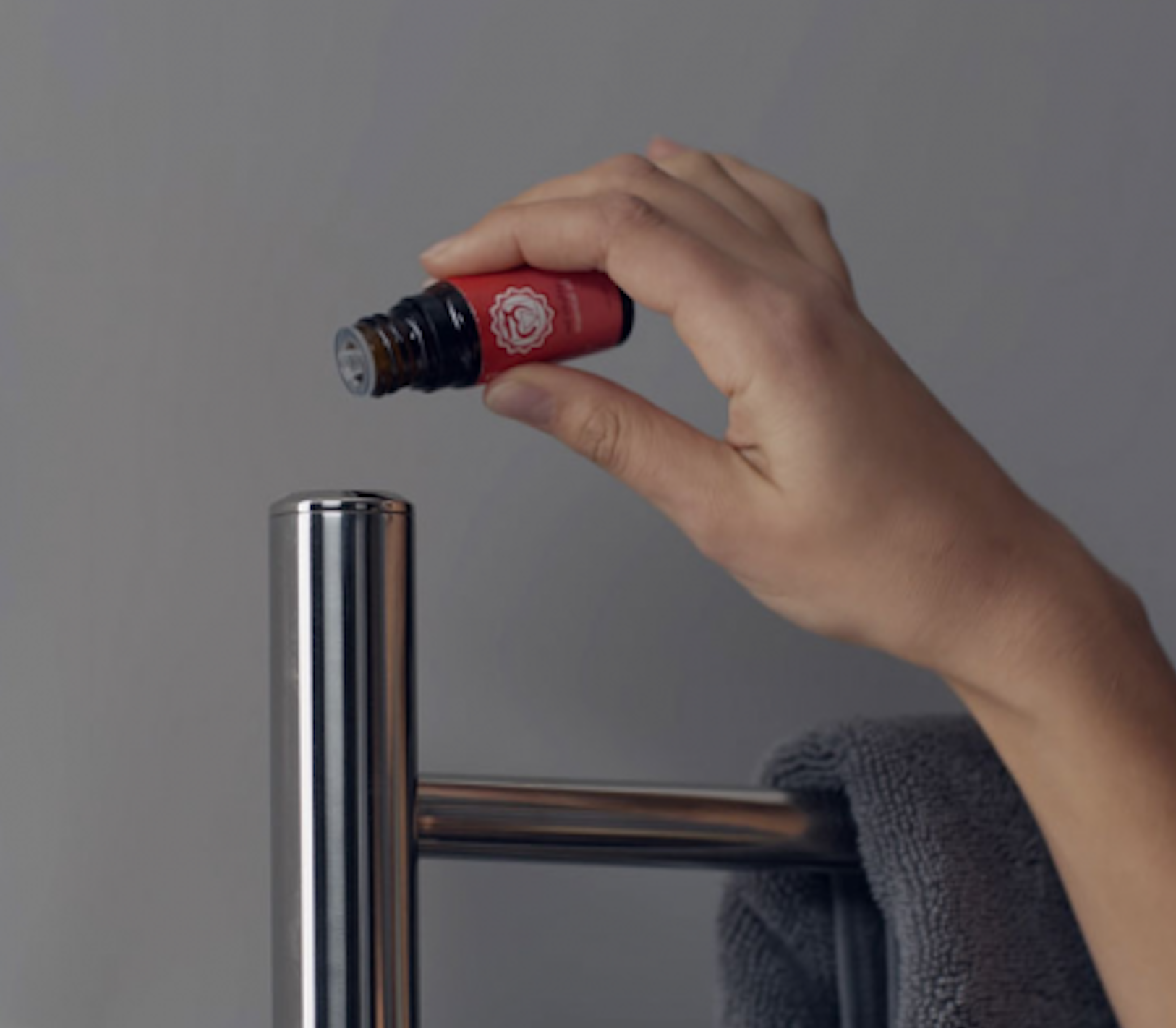 A luxurious home spa is a treat in any season but there's something about the start of a New Year that make it feel exceptionally indulgent—and necessary. We've looked through our incredible catalogue of vendors to bring you a round up of some of our favorite products that will inspire you to make a private sanctuary of your very own. With myriad options in everything from styling and materials to finishes and high-tech components, this is just a glimmer of what we have available. To learn more about any of the products featured, or to see even more ideas, pop into one of our showrooms.
If you're looking for a simple, elegant all-in-one home spa, Italian manufacturer Effegibi crafts some of the most exquisite, complete saunas we've ever seen. They come in a variety of sizes and options but all are equally sleek. Just look at them and your shoulders will drop and your breathing will deepen. Effegibi, which we highlighted in a recent Italian design post, is extraordinarily innovative and justly leading the way in the wellness category.
Mr. Steam may be known for its steam shower systems and accessories (not to mention its luxury skincare line, Tala) but did you know they also manufacture towel bar warmers? They offer a variety of design styles and finishes but what makes them so special is their aromatherapy aspect: essential oils can be dropped into a special receptacle in the towel bar unit, which releases the fragrance via steam.
In 1958, ThermaSol designed, built and installed the first-ever, mini-electric steam shower in a luxury Park Avenue apartment, and they've been setting steam-industry firsts ever since. The company's most recent launch includes the Serenity Light, Sound, Rain Head, a sleek showerhead design that brings a multi-sensory chromo therapy experience to home spas. A spectrum of colors changes gradually, providing a soothing, healing feel. The showerhead also features a built-in, high-performance audio system within its touch-screen control system. ThermaSol has also created a fog-free mirror, which lets you enjoy a steam experience while still being able to fully see your reflection—helpful when it comes to luxury skin treatments you may wish to apply.
Fantini's Acquadulce shower collection is designed to provide comfort and pleasure to the user. Available with ceiling and arm mount options, the showerheads deliver multiple options: rain shower, waterfall, mist, white light, chromo therapy in four colors (red, blue, yellow, green) Touch technology activates the different functions with its user-friendly screen.
If you're looking for the perfect tub, two of our favorites are the Bahia soaking tub from Mastella Design (a beautiful egg-shaped tub sunk into a cuboid form that sits plush against a wall or in a corner) and the new line of tubs from Americh with built-in vibro sonic massage. The tubs, which come in a variety of styles, are inset with shiatsu-like jets that provide deep relief to muscles. You can even hop in the tub without water for a relaxing massage.
And because no one wants to step out of a warm bath or sauna and onto an icy-cold floor, why not consider under-floor heating with an easy-to-install system from Warmup Floors? Just because we enjoy a Mediterranean climate doesn't you're your tootsies won't appreciate this comforting feature throughout the year. Designers will tell you that a room's floor is something like forty percent of a room's visual impact—now think of the impact when it's combined with a sensory experience. Heated floors are an oft-overlooked luxury feature.
The Neorest toilets and washlets from Toto have taken the world of bathroom design by storm. Everyone adores high-tech features these days and Americans have finally come around to bidets. The Neorest toilets offer a spectacular all-in-one system, while the washlets can be fitted to any existing toilet (all it needs is a nearby electrical outlet).
Spas are often defined by natural materials and soothing hues but one of the most exciting aspects to really shape home spas is technology. We've already talked about chromo therapy and touch screens but specialty lighting has made its way into everything from mirrors (we'll be blogging about the latest LED designs from Electric Mirror later this month) to faucets—yes, faucets. Graff's futuristic Ametis line includes faucets embedded with an electronic LED light ring that indicates the changes in water temperature with a change in color, from blue to pink to red. Plus, its joystick-like handle adds an element of fun.
And because no home spa would be complete without having all your indulgences right at hand, consider an under-counter refrigerator or refrigerator drawers for your home spa. True manufactures a variety of styles and sizes that will perfectly accommodate everything from expensive face creams to your favorite champagne.