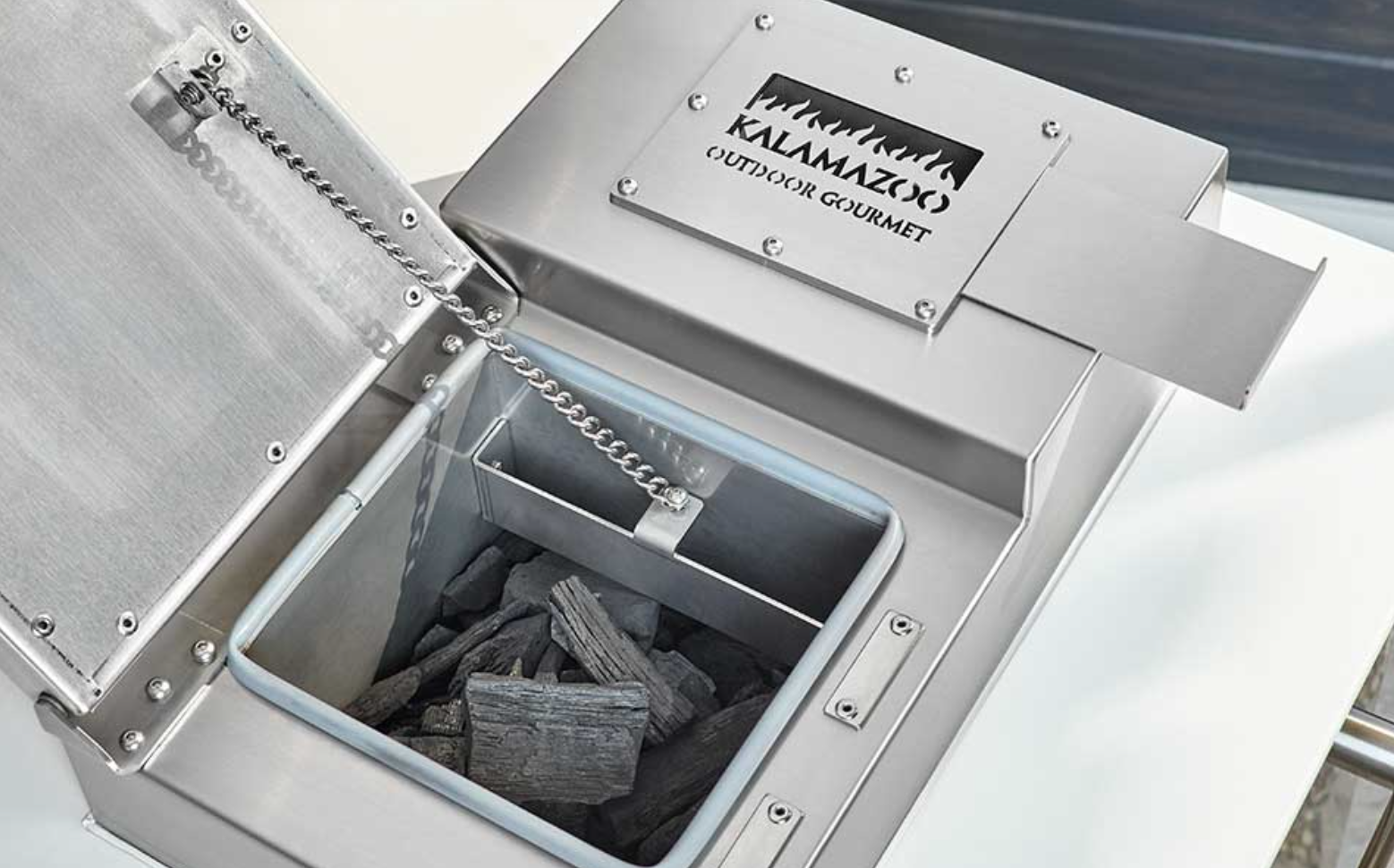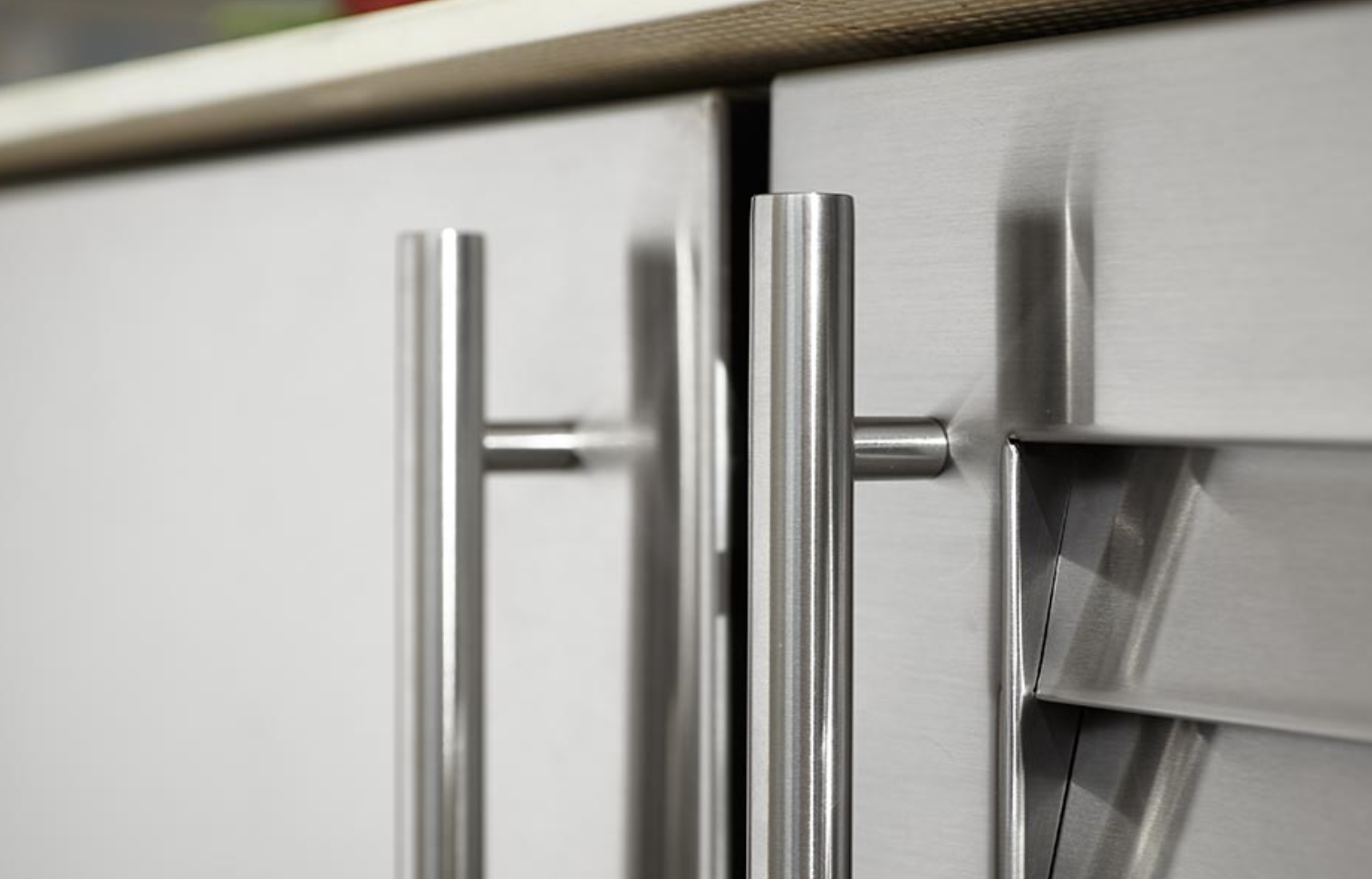 Our first post of the New Year is the exciting new gravity-feed charcoal Smoker Cabinet from one of our most innovative brands, Kalamazoo Outdoor Gourmet. A prototype of the luxury smoker was unveiled early last year and they'll be available to order this February—just in time for spring and updating your outdoor entertaining areas. "We set out to create a smoker for cooking authentic, American barbecue that is right at home in today's outdoor kitchen designs," says Russ Faulk, chief designer and head of product for Kalamazoo. Not only will the smoker please barbecue aficionados, its good-looking style will delight design enthusiasts.
The stainless steel cabinet, which is hand-built in Michigan, offers a totally innovative approach to traditional at-home barbecuing. The gravity-feed charcoal technology and insulated and sealed design, creates efficient temperature control and constant, even heat. It can run at 225°F for up to sixteen hours on a single, 7-pound load of charcoal, and the computer-controlled blower system manages the fire to perfectly maintain the pit temperature, eliminating any guesswork. The result is that incredible flavor that can only be achieved with a live fire. And with three large, adjustable shelves (they're 17 x 25 inches), you can feed a lot of guests!
Two styles of the cabinet will be available: a built-in, under-counter model (36-inches wide by 30-inches deep) that fits seamlessly with Kalamazoo's outdoor kitchen cabinetry collection, or that can be incorporated within masonry structures, and a 42-inch freestanding model that is finished on all sides and set on heavy-duty casters. A solid-surface porcelain worktop comes pre-installed in either white or black, but the cabinet can also be shipped to you without a top if you would prefer to use your own material.
And if you're looking for a little New Year's grilling inspiration, check out the mouthwatering recipe page on Kalamazoo's website, where you'll find ideas from the company's grillmasters, as well as celebrated chefs like Rick Bayless.