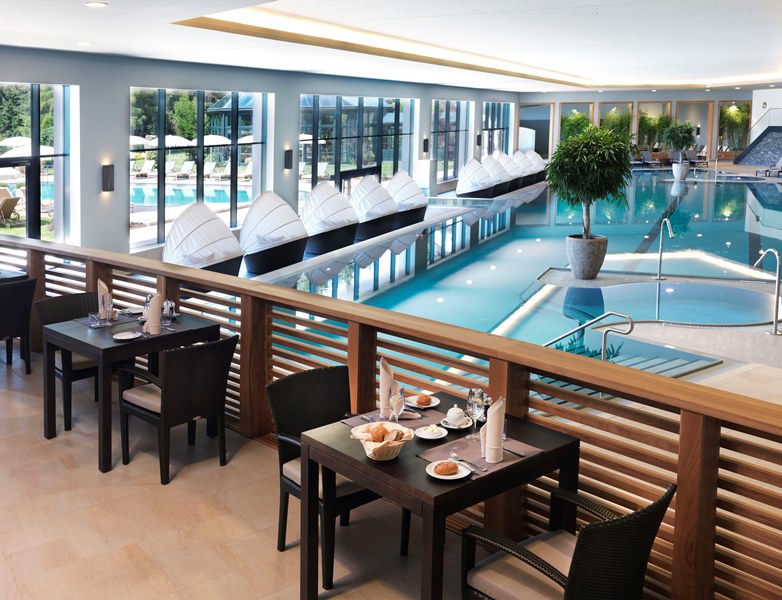 With awards streaming in, like a silver for Best in Show at KBIS this year, German appliance manufacturer Liebherr has a lot to celebrate. For more than sixty years, the company has been an international leader in high-end refrigeration but they don't rest on their laurels. Known for quality and design, Liebherr continues to push the technology behind their stand-alone and built-in refrigerators and freezers. Their studied approach extends to commercial applications too. In fact, they've recently been working with Microsoft on a prototype smart refrigerator for use in the pharmaceutical industry. And did you know that Liebherr operates six European hotels? They're spectacular properties so we're weaving in a few images of Ard na Sidhe and The Europe Hotel & Resort in Ireland, and the Interalpen-Hotel Tyrol and Löwen Hotel Montafon in Austria. A little armchair traveling never hurts, right? But back to why we're here. Below you'll find all the details on Liebherr's new under-counter fridge, their indoor-outdoor beverage center, plus a sneak peek at the sleek built-in wine fridge they'll debut this fall.
Liebherr's new under-counter refrigerator was created with both the designer and the user in mind, and with convenient features and the design flexibility to fit any home. (It's no wonder it won silver at KBIS!) The UPR 503 refrigerator can be adjusted in height and depth to provide an optimal fit for countertops up to 34-inches high. Like all of Liebherr integrated units, the refrigerator uses door-on-door technology, allowing custom panels to be affixed directly onto the appliance door, ensuring seamless integration with custom cabinetry. Installed at the user's specified height, fresh food is always within reach and thanks to energy-efficient and innovative LED it's easy to spot exactly what you're looking for. The design is compact and organized, with pullout glass shelves and fully extendable drawers. It's perfectly designed for storing beverages in the designated bottle shelf, while fruits and vegetables are kept in the adjustable storage space underneath. Food is stored safely and securely while stainless steel railings and partitions add more custom storage options for better organization. It's the perfectly petit option for any small space.
The RO510 outdoor refrigerator/beverage center is a perfect solution for your outdoor kitchen with its weather-resistant, stainless steel exterior that protects against the elements. It's equally suited to indoor use, too, and makes an ideal bar fridge. The temperature can bet set from 34° F to 57° F and operates in climates up to 109° F. The design features three glass shelves with stainless steel trim and two door racks, one of which is adjustable. Bottles rest easily in the specially designed grooves on the floor of the unit.
This fall, Liebherr will introduce its innovative new wine storage cabinet, the HWGb 1803. The design features high-performance technology alongside easy-to-use features. The cabinets are designed for niches 17.5" high, and are fitted with reversible door hinges, allowing for multiple design options and optimal use. Available in white or black finishes, the units are manufactured using back-printed glass for a stylish and reflective finish, ideal for a kitchen or bar and pretty enough for a great room—they're quite too. The glass is easy to clean and scratch resistant for increased durability. Energy efficiency doesn't compromise the latest in climate technology; an easy-to-read LCD screen guarantees exact temperature adjustment between 41°F and 68°F. Dimmable, low-temperature LED lighting brightens the interior, offering a better view of the stored bottles. The doors are fitted with tinted, insulated safety glass to ensure protection against damaging UV radiation. Inside, handcrafted beach shelves secure up to eighteen bottles—each adjustable to any horizontal angle you'd like.