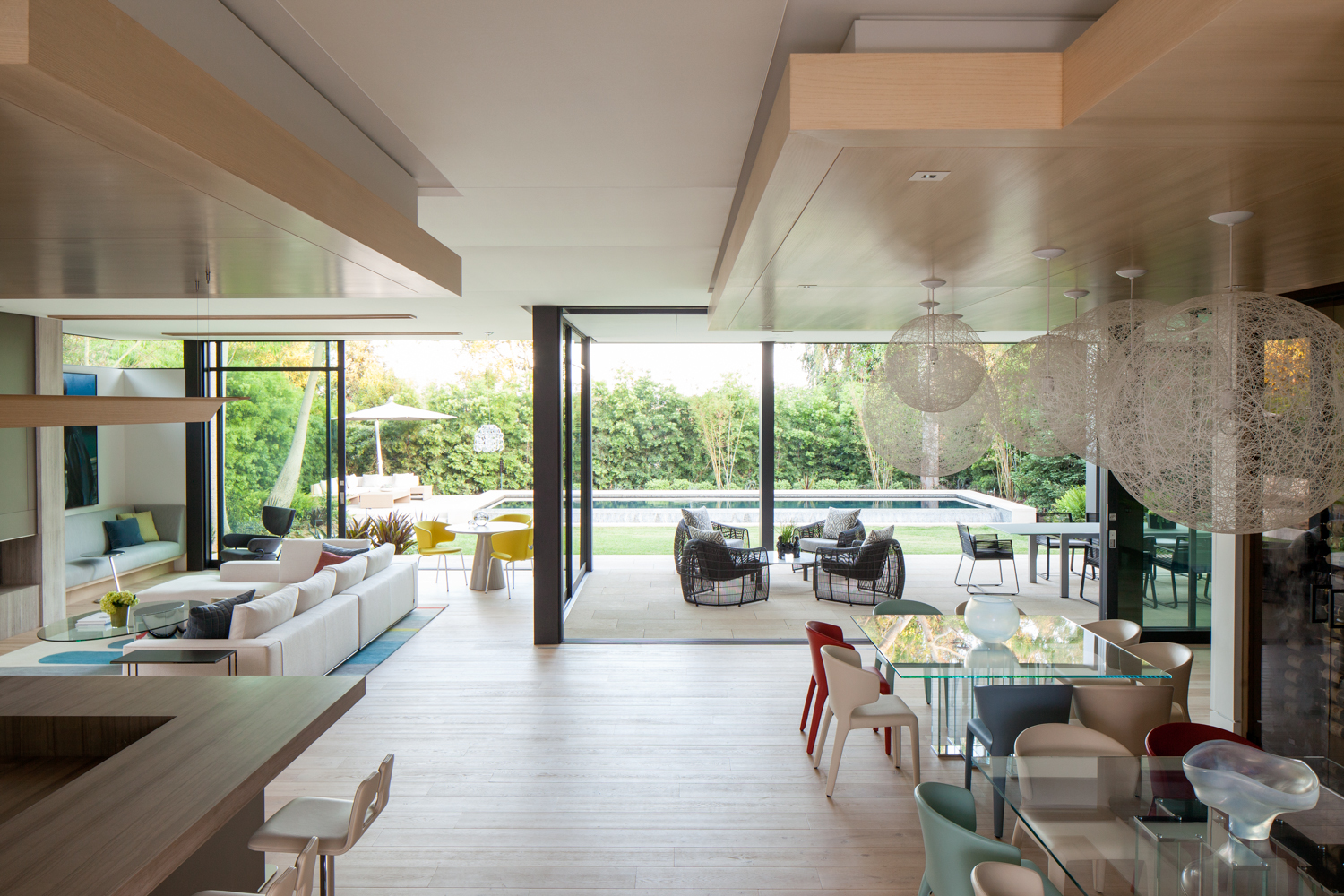 When we think of beautiful outdoor spaces that exemplify Southern California living, architect William Hefner immediately comes to mind. A longtime Snyder Diamond client, William kindly shared a few ideas with us on how to create a similar look and feel in your own garden. The architect recently set up a second office in Montecito, where he and his wife, designer Kazuko Hoshino, also have a weekend home. While actively engaged in numerous L.A. projects, he notes that Montecito clients bring fresh opportunities. "Our projects in Montecito tend to be on larger plots of land, hence a chance for wonderful landscape architecture. Single story homes are popular and can be extendable through outdoor living spaces." Read on and peruse the images—we think you'll find plenty of inspiration.
What kinds of things should clients consider when designing an outdoor area? Choose a location on the site that has a beautiful view or a nice vantage point of the city. Make sure to make allowances for proper lighting and heat. Lastly, you want to make sure the things you need to entertain are close by like an outdoor kitchen so you don't have to keep going back and forth to the inside kitchen.
Are there particular products that you like to recommend to clients, or items that clients request? We have more and more clients asking for pizza ovens. They are a great way to prepare appetizers and, more specifically, wood burning pizza ovens, which are great for vegetables, meats and fish. I'm a fan of (and use!) the Kalamazoo barbecue because you have the option to add wood or charcoal to the gas barbecue which gives more flavor to your dishes.
What are some of your favorite planting ideas to landscape an outdoor cooking and dining area? Plants with a light subtle fragrance, such as citrus star jasmine and sweet olive, work well close to outdoor dining areas. Plants with white or pale yellow flowers read well in the evening when outdoor dining areas are in more frequent use. Some of my favorites include Wedding Gown Hydrangea, Claire Austin (a David Austin rose), and Moon Dust Achillea.
Below is a slideshow featuring outdoor products available at Snyder Diamond that will help you create your own beautiful outdoor space. We've included (in order seen): St. Pierre's outdoor flooring, Kalamazoo's hybrid grill, Zucchetti's outdoor shower, Kalamazoo's outdoor gourmet pizza oven, Hestan's new Thomas Keller-designed grill, Wood Stone's pizza oven, the Bo + Marte foot shower, True's outdoor ice machine, and Kreoo by Decormarmi's natural stone seating.