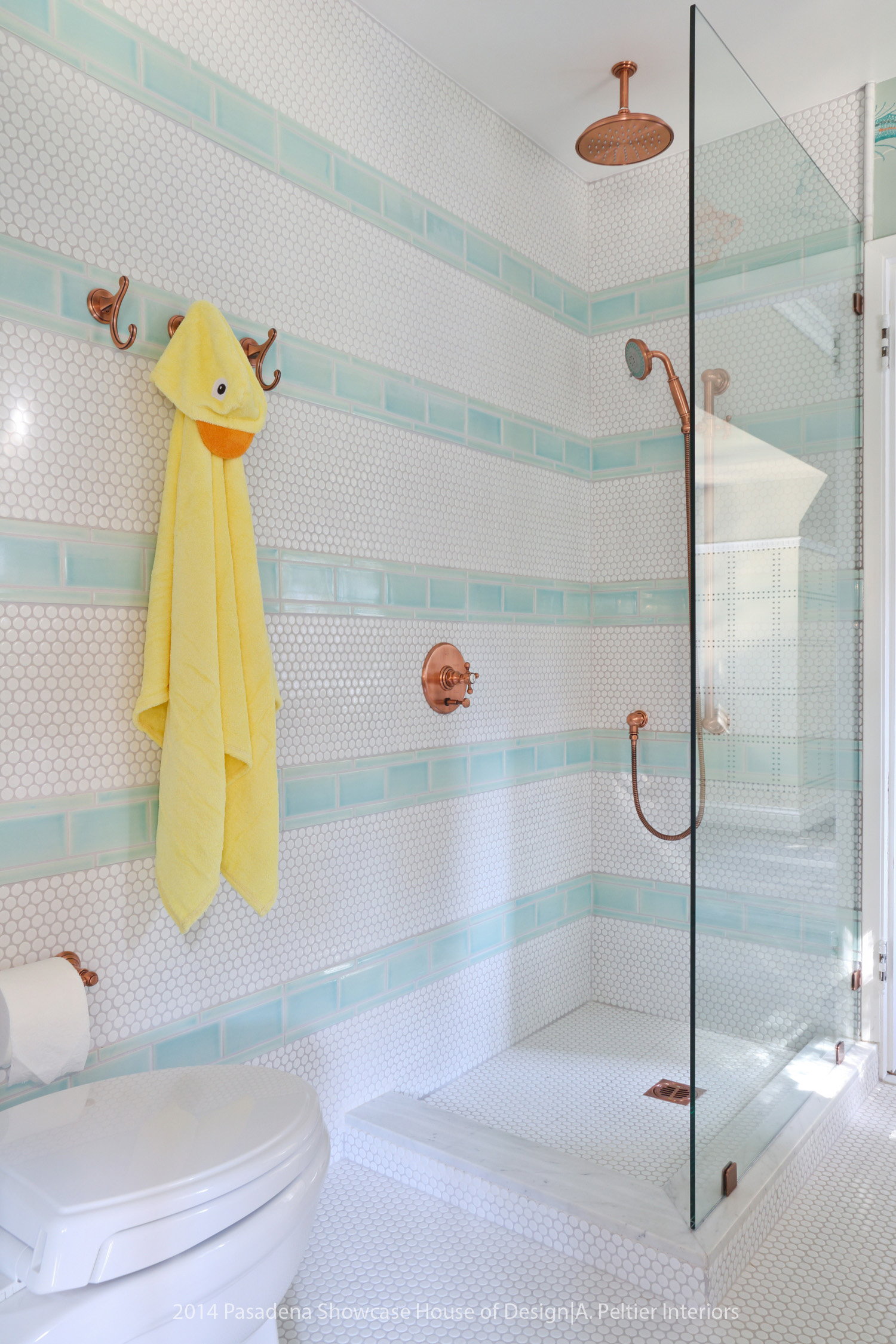 Since moving her firm, A. Peltier Interiors Inc., from the Midwest to South Pasadena in 2010, designer Amy Peltier has completed myriad residential interiors, all with her signature family-friendly and easy-going style. She's also been actively involved in the last two Pasadena Showcases Houses, designing an en suite nursery in 2014 and a carriage house sitting room in 2015. The charm she brings to her projects can also found in her brand new shop, Peltier Home, which offers everything from furnishings to decorative items (pssst, it's a great place to find gifts). "I select each item as I would a new piece for my own home, with great consideration to its functionality and design aesthetic," she says. We're sold.
How would you describe your aesthetic? My design aesthetic reflects traditional roots with a dose of laid-back California edge. My spaces are comfortable, and seamlessly meld eclectic pieces with layers of pattern and colors.
How did you get started in the business? I have wanted to be a designer for as long as I can remember, so it was a natural choice to major in interior design when I went off to college. After receiving my degree, I moved to the west and got my first job with an upscale furniture store in Colorado. One job led to another and eventually I started my own business in 2008. I now have a retail and design studio space in South Pasadena off of Mission Street.
From where or what sources do you derive creative inspiration? Everywhere! I obviously look to Pinterest, Houzz, blogs and shelter magazines for inspiration, but traveling, hotels and trade shows also provide a wealth of inspiration.
If you could reside on a Hollywood film set from any era, what would it be and why? I could not get enough of the movie Marie Antoinette when I first watched it. The colors and outfits were so lavish and beautiful—full of color and pattern! But that's also not my actual style. In reality, I would love to have Sarah Jessica Parker's New York City apartment in Sex and The City 2, so playful but practical!
What takes a kitchen or bath from ordinary to extraordinary? The little details such as knobs, light fixtures, mirrors and especially the finishes chosen on plumbing fixtures. Creating a focal point, such as a freestanding tub, can really create an amazing space as well.