Get the inside scoop with fair Co-Founder Megan Reilly.
We've been BIG fans of WestEdge for years and the show is always a highlight on our annual calendar. As the date approaches (the opening night party is Thursday, October 24), we're asking fair Co-Founder Megan Reilly for insight into what's making this year a particularly fab event. "We're not only a shopping experience—all of the products you see are available for purchase or for custom order—but a fun event with cooking demos and tastings, workshops and panel discussions," says Megan. This year, the fair is bigger than ever and highlighting an exciting range of new-to-the-show international vendors. "We're family-friendly and dog-friendly!" adds Megan. So order your FREE tickets courtesy of Snyder Diamond c and get Fido at the groomer for #westedge2019.
What Megan has to Share about WestEdge 2019
Snyder Diamond: What are a few exciting standouts for 2019?
Megan Reilly: Well, we've expanded the event due to increased exhibitor demand. In additional to the displays in the hangar itself, we are also growing our outdoor area and will again have a beautifully designed lounge sponsored by Living Spaces and a Hangar One cocktail space, among other fun areas. And all of our design conversations will take place in a space that is being designed by three amazing interior designers—Nicolette Akiko, Kevin Isbell and John McClain—in partnership with Convo By Design to ensure our guests are experiencing design inspiration firsthand throughout the space, while at the same time taking inspiration cues with the talks and discussions. We also have a stronger presence from international brands this year. Given LA's growing importance as an international capital of design, architecture, culinary art, contemporary art, fashion and more, several international manufacturers have joined WestEdge in an effort to broaden their presence and exposure in this critical global market. Just a few we're excited to welcome include Fantini, Buster & Punch, Effegibi, Urban Bonfire, Ornare, and Kjartan Oskarsson, among others.
SD: What are you, personally, most looking forward to and why?
MR: I love a good party and our opening night party continues to grow and has really become a not-to-be-missed event on the Fall design calendar. It's also such an exciting evening for me personally as it's when everything comes together—all the planning that goes in to the year finally is realized and enjoyed with the friends, partners, and design community who have been so supportive of WestEdge. This year's opening party will support A Sense of Home, a new charity partner of ours whose mission is to prevent homelessness by creating first-ever homes for youth aging out of foster care. Our exhibitors are also being encouraged to donate their displays post-event (rather than shipping product back) so we are really trying to bring the "design for a good cause" message full circle. I'm also looking forward to the robust programming schedule of design talks and workshops. There are so many talented creatives and thought-leaders to learn from and we've put together a packed schedule of panel discussions in partnership with Convo By Design. So whether you are a seasoned industry professional or a new homeowner who may feel overwhelmed with where to get started, we feel there will be new ideas, learning and inspiration to walk away with at every level.
SD: What might people find that they weren't expecting?
MR: WestEdge is all about engagement and having the opportunity to meet with and discover the newest products and names in design. Many of the brands displaying are also independent designers and makers that you won't find elsewhere. They are the smaller, boutique brands doing the most amazing work under the radar. WestEdge is the chance to discover them and see how they can add something truly special to your next design project!
A few of our vendors' booths at the 2018 show:
Graff, True Residential and THG Paris.

To see more of last year's event, check out the 2018 photo gallery — you're sure to find a few familiar faces!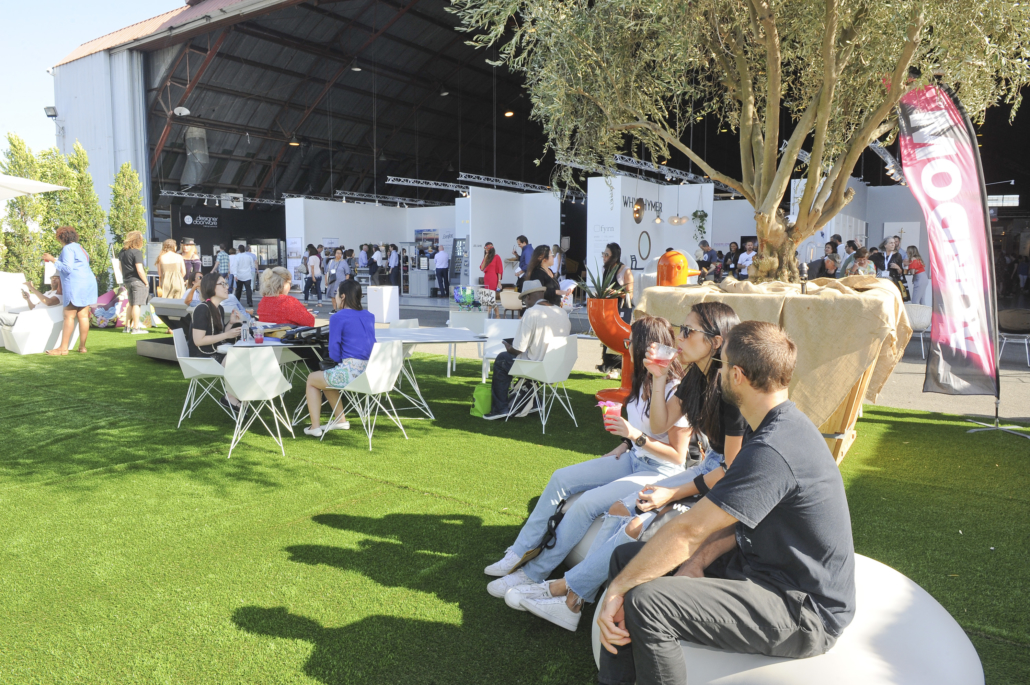 All images courtesy of WestEdge
---