New eye-popping tub colors will brighten your bathroom—and your day.
British bathtub and basin manufacturer Victoria & Albert have upped their color game with the release of a whopping new 194 colors for 2019—going far beyond their original six standard, neutral hues. What makes the announcement even more exciting is that the colors are available in either glossy or matte finishes. Mix and match. Make it personal. Tailor it just to your liking.
Each finish is multi-layered, using a special catalyzed paint with hand-polishing between applications. The technique results in an exceptional depth and luster to the finish, and is considerably more durable than hand-painted surfaces. Just keep in mind that painted baths and vessels take up to a six-week lead time.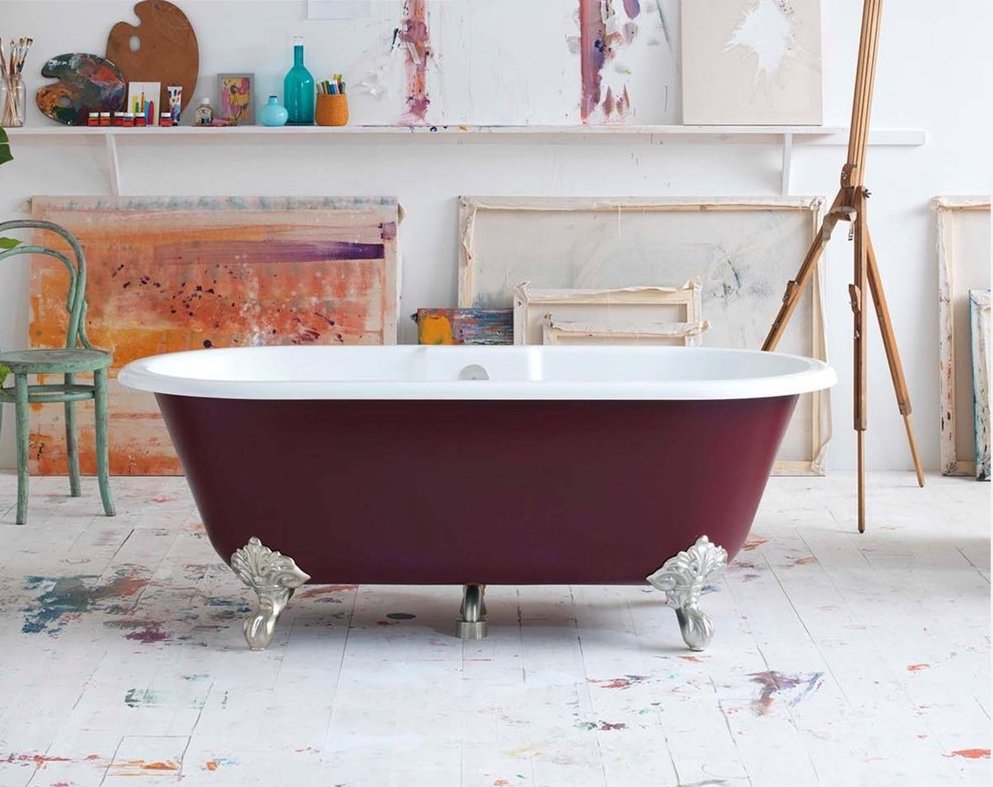 More About the Brand
Founded in Shropshire, England, Victoria + Albert has established a worldwide reputation for creating beautiful freestanding bathtubs and basins. A Victoria + Albert piece is a true balance of art and science with design excellence at its heart. It starts with Volcanic Limestone–an incredibly strong, naturally white rock. By combining this exceptional material with high performance resins, ENGLISHCAST is created; a unique composite with long-lasting properties that is used to make bathtubs and basins. Each item is individually hand-finished in Victoria + Albert's proprietary manufacturing facilities in Cape Town, South Africa.
---