From modular kitchens to Japanese-inspired grilling, outside is the place to be this summer.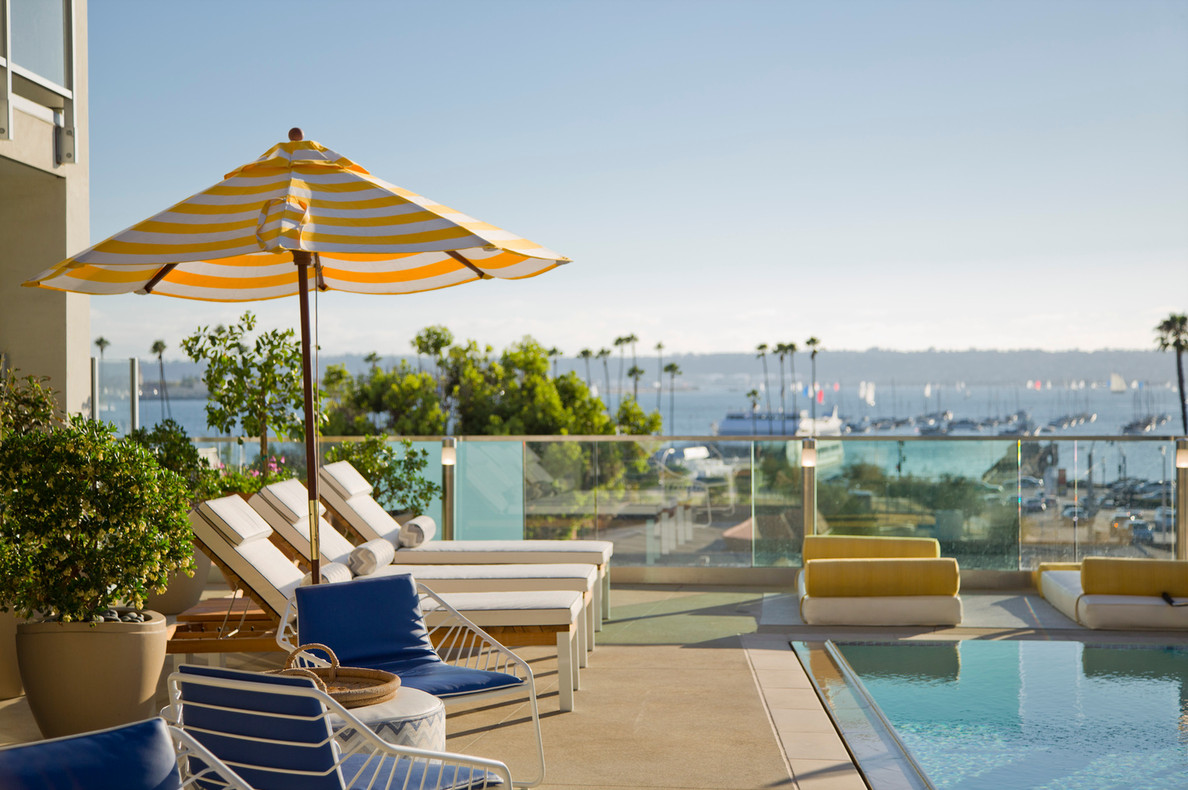 Yes, please. A little outside inspo courtesy of designer Ariel Fox—one of our Salone attendees.
Heat up your hosting skills with Urban Bonfire's outdoor kitchens.
We're pleased as punch to welcome this Canadian line to our showrooms. Founded in 2013, Urban Bonfire designs and manufactures high-performance outdoor kitchens. Clients can chose from three collections: Penthouse, Suburban and Urban. The designs are configured to offer maximum storage and pair with myriad popular appliance brands on the market. They can be customized with a variety of different materials, colors and finish options, and the company is quick to highlight their ability to work directly with architects, designers and landscapers for an even more bespoke program. Best of all, Urban Bonfire kitchens arrive fully assembled and ready to install. And to further enhance the integrated look, they even make matching planters. So smart! You can see why we're so thrilled to have them.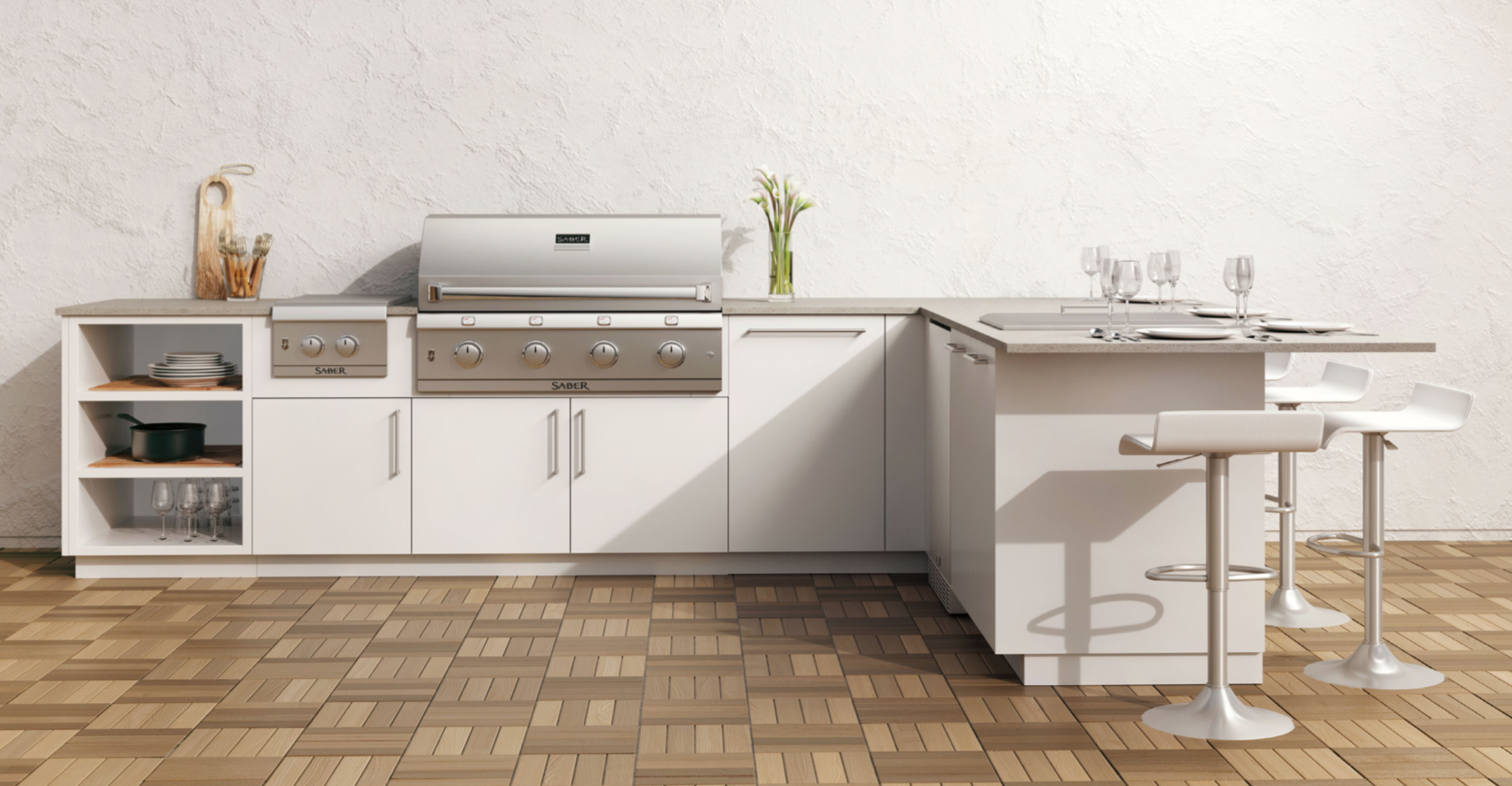 Kalamazoo's newest grill is a modern spin on a 3,000-year-old technique.
Smoke, sear and roast in contemporary Japanese style with the brand-new design from Kalamazoo. The Shokunin Kamado (shokunin is the Japanese word for master of one's craft, and kamado means stove) takes the best design principles of a traditional kamado grill and ups the ante with better heat distribution, a larger cooking surface (a unique 18 x 24" rectangular grilling area), and different cooking levels that maximize the experience. The Shokunin features a multi-tiered fire grate that can be placed in three different positions depending on the cooking style. Place the grate in the lowest position for a gentle heat, ideal for "low-and-slow" barbeque, roast to perfection in the middle position, or utilize the top position as a traditional charcoal grill for intense searing of steaks or burgers. (You can really geek out over on Gear Patrol.) The grill, which weighs in at over 200 pounds, is designed to remain cool to the touch on the outside, even when it's a blazing 1200°F inside. It's accented with an ipe wood frame and handles, that create a luxury, finished feel. Accessory shelves and trays clip onto the frame for convenience. The Shokunin Kamado arrives this summer. Be the first on your block to have it!
Stone Forest's geometric benches are a perfect perch.
Stone Forest, whose kitchen and bathroom sinks we've carried for years, has also long been producing some of our favorite outdoor accessories. Did you know they made beautiful fountains and Japanese-style lanterns? They've recently added two new seating designs to their catalogue and we love their geometric simplicity. Quad is a parallelogram, all four sides aligning so that one end of the seat extends in an almost cantilevered way. It's utilitarian, of course, but it's also a beautiful sculpture, available in either sandstone or limestone. The adaptable Puzzle Cube was inspired by games and adds a sense of playfulness to the garden. Sold in sets of three, t's a freestanding trio of alternating concave and convex cubes carved from solid blocks of limestone. Its configurations are up to you, and can change whenever you please. It's ideal for patios, landscapes or poolside settings and can even be used to create an attractive barrier.
A new collection from one of our favorite clients.
A conversation about the latest in outdoor design wouldn't be complete without showing you Martyn Lawrence Bullard's new outdoor furniture line with Australian brand Harbour. It's not something we carry through our showrooms but we love the look and that he drew influence from Palm Springs' architecture and design. Hooray for Southern California design and designers!
---