In an era of minding our footprints, it's no surprise that a Google search for "designing small spaces" brings up more than 25-million results. Our recent post on Sub-Zero Wolf's newly expanded 24-inch collection got us thinking, so this week we've decided to take a look at some of our favorite products that fall into the petite category. Some of our perennial favorites include The Galley, which designs complete kitchens for tiny spaces, and True Manufacturing, which recently introduced cool customization options for its 30-inch column refrigerator. We're fans of Native Trails' beautiful copper prep and bar sinks, too. For some expert advice, we tapped a few of our specialists to get their picks on the best small-scale designs. Here's what they had to say.
The 36-inch contemporary gas cooktop from Wolf, the modular Vario cooktops from Gaggenau (the 200 Series starts with just 12- and 24-inch components), and Miele's built-in coffee machines. Patrick Gunn, Appliance Specialist
Bosch's 24-inch built-in refrigerator, Duravit's Vero handrinse basin, which can be mounted on the wall, and any of Miele's 60-centimeter products, especially the new, larger-size combi-steam oven. Michele Conn, Bath & Kitchen Specialist
Bain Ultra's designs like the slim Charism Thermomasseur tub that comes in oval and rectangular designs, sleek Valli & Valli hardware, and vanities from the Furniture Guild—the new Modernist series from Dacor, too. Adam Litbert, General Manager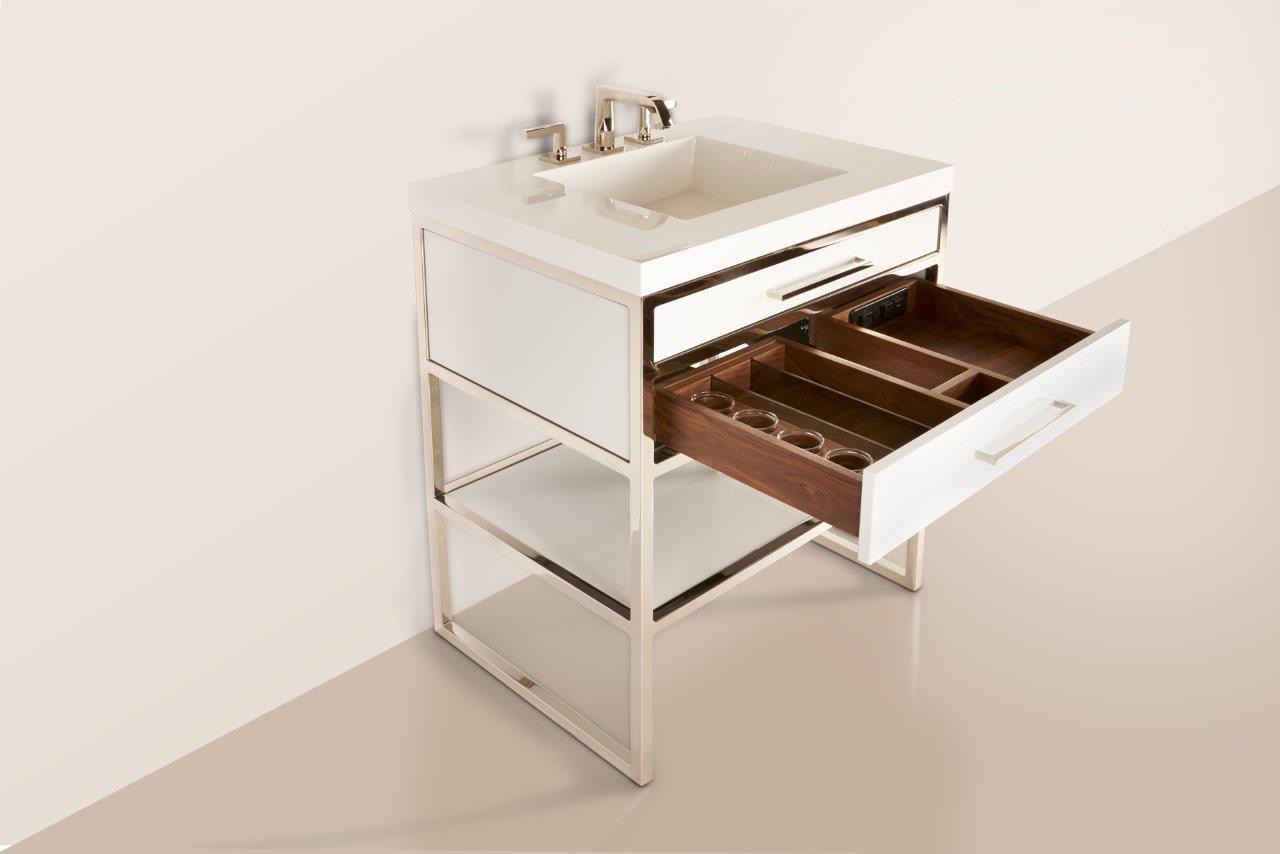 And, if you're thinking about a pre-holiday kitchen upgrade, keep an eye on our rebates page for the latest offers. From October 1st through the end of this year, Sub-Zero Wolf is offering a $500 rebate on select ranges and wall ovens.