The founder and lead designer of Kassy + Co is also a mom of four—and few know more about work-life balance than her.
By Kelly Phillips Badal
"I know how good I am and what I can do, and I just have to believe in that and keep going."
Those words have become a mantra of sorts during times of strife for Kassy Dieujuste, the founder and lead designer of L.A.'s Kassy + Co, a design-build company that specializes in remodeling residential and commercial properties. And perhaps it's the understatement of the moment, but, there's been some definite "strife" this year.
Dieujuste, the leader and face of her eponymous firm, is also a mom of four. So, when the regular schedules of schooling and caretaking for her brood suddenly screeched to a halt, the multi-tasking she already handled with aplomb kicked into hyperdrive. That, and two major about-to-start design projects paused, leaving her and her team scrambling. "I'm not going to be prideful and not say that for that first month, I was a little bit frantic," she recalls.
Things have evened out, somewhat. Kassy + Co's projects picked up and even took some unexpected turns, like the recent design and installation of a longtime restaurant client's new takeout window to comply with the city's current rules for dining. The chic jack-and-jill bathroom that she designed for the 2020 Pasadena Showcase House (soon to be unveiled virtually in October) also came together and is a gleaming masterpiece. But on the flip side, the continuing demands of parenting continue to be a struggle—especially now that she's additionally overseeing virtual schooling for a five-year-old daily.
"I'm like psycho-mom right now," she quips wryly. "It gets crazy. I just literally have to take a deep breath sometimes and tell myself, 'just do it, you can do this.' There have been lots of times where I've been so frustrated, asking, 'what I am doing, this isn't working out.' It is what it is, though. I'm just doing it. I'm just making it work."
Owning her own business has been its own kind of blessing though, Dieujuste notes, as she's able to choose where she most needs to be and when, then manage from a distance if necessary. "My team has really stepped up, and I'm not sure if I could have even done this without my foreman," she says. "He has kids too, but he'll say, 'don't worry, I've got you covered, your plate is much more full than mine.' He's my eyes when I'm not there, and it's been my saving grace." She also credits her mom, a hospice nurse, who lives nearby and has been able to swoop in and provide childcare.
As nearly any entrepreneurial mother (or parent for that matter) can tell you, when the demands on your time are relentless, it's especially difficult to take time for yourself. Dieujuste has found hers by rising at 5:30am to work out. "My sanity is what I need most. Because if I'm not good, if I don't at least have my brain together, nothing's going to go well," she says of the practice.
That necessary self-care and an iron-willed belief in her own abilities and unshakable passion for design are what she believes will see her through this uncertain time--and any times to come. "I'm not just a designer, I don't just come and make your space pretty," she says. "I have a degree in interior architecture, so I can draw floor plans or do revisions, plus I'm a project manager connected with over 40 different vendors that I know will help me with whatever I need to do." Snyder Diamond is one of them, happily.
"For large projects, I know if I suddenly need 14 toilets I can get quality things from Snyder Diamond," she notes. "I'm ready. I'm capable. I choose to believe in that and keep going."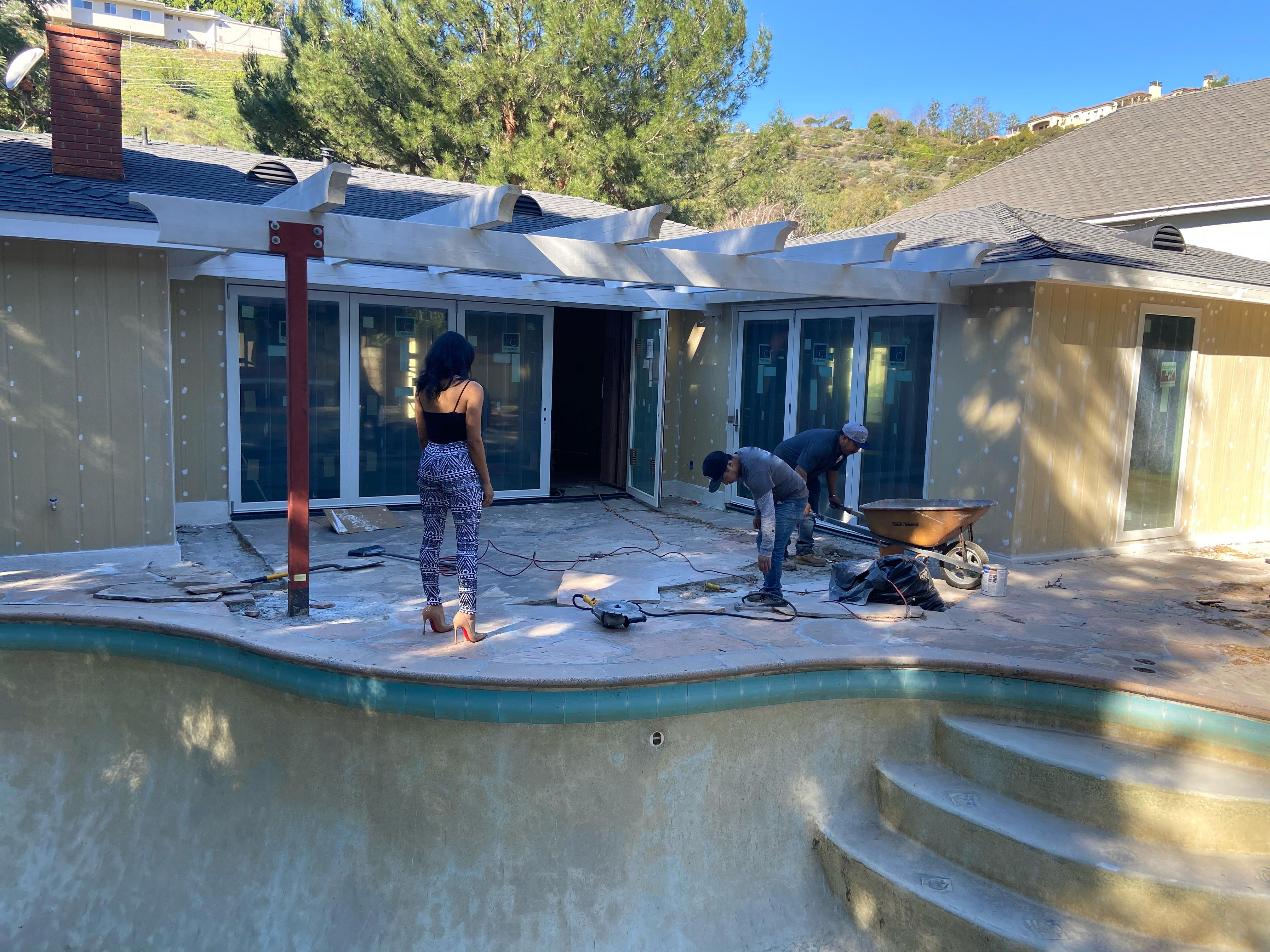 Follow Kassy + Co in Instagram @kassycompany