The bathroom collection, Stark T, celebrates his 25-year partnership with Duravit.
Duravit has again teamed up with its long-time collaborator, international design icon Philippe Starck to create their first line of bathroom accessories together. The collaboration is called Starck T and is comprised of a range of highly functional and expertly crafted pieces. They've thought of everything from toothbrush holders to towel hooks and made them all available in either a classic chrome or a matte black finish. (The later is a trend that just keeps going—in fact, keep an eye on our blog for a forthcoming roundup of some of the best matte black pieces in our showrooms.)
The fluid transition from the round base to the geometric "T" shape is the defining design feature of the series and reminiscent of the branching shape of a tree. But what really makes this collection a stand-out is the use of frosted, hand-blown glass. It softens the look, giving the pieces a more ethereal quality.
"This sophisticated mix of organic design and the highest quality of material and fabrication gives us the guarantee of longevity and timelessness. Because the Starck T Collection by Duravit is for life." Philippe Starck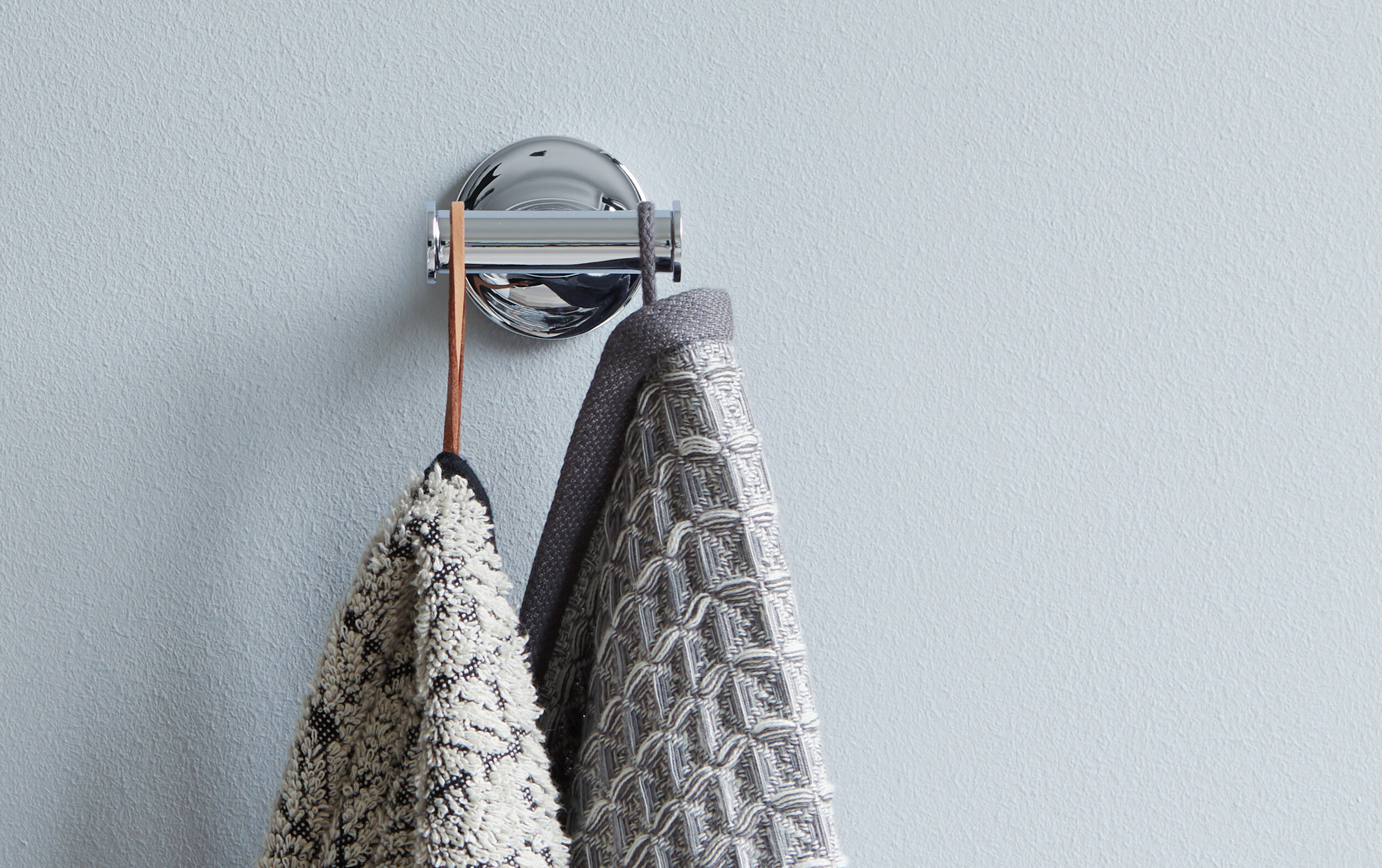 All told, there are 16 pieces in the collection: singular and double towel hooks; glass holders; soap dishes; soap dispensers; singular, double, spare, and covered toilet paper holders; three sizes of towel rails; towel shelves; two tooth brush sets; and towel rings. Carefully proportioned to accommodate any bathroom layout, the collection's concealed installation system keeps all of the attention on the graceful geometry of the accessory itself, without any design interruption from nails or bolts.
"With a far-reaching assortment of options, Starck T addresses a market need for elevated, adaptable accessories that can either enhance the current look of a bathroom or add an entirely new element of design." Tim Schroeder, Duravit USA President
Intrigued by Starck T or any of Duravit's myriad designer collections? Stop by one of our showrooms to learn more. We've got lots more to show you.
---