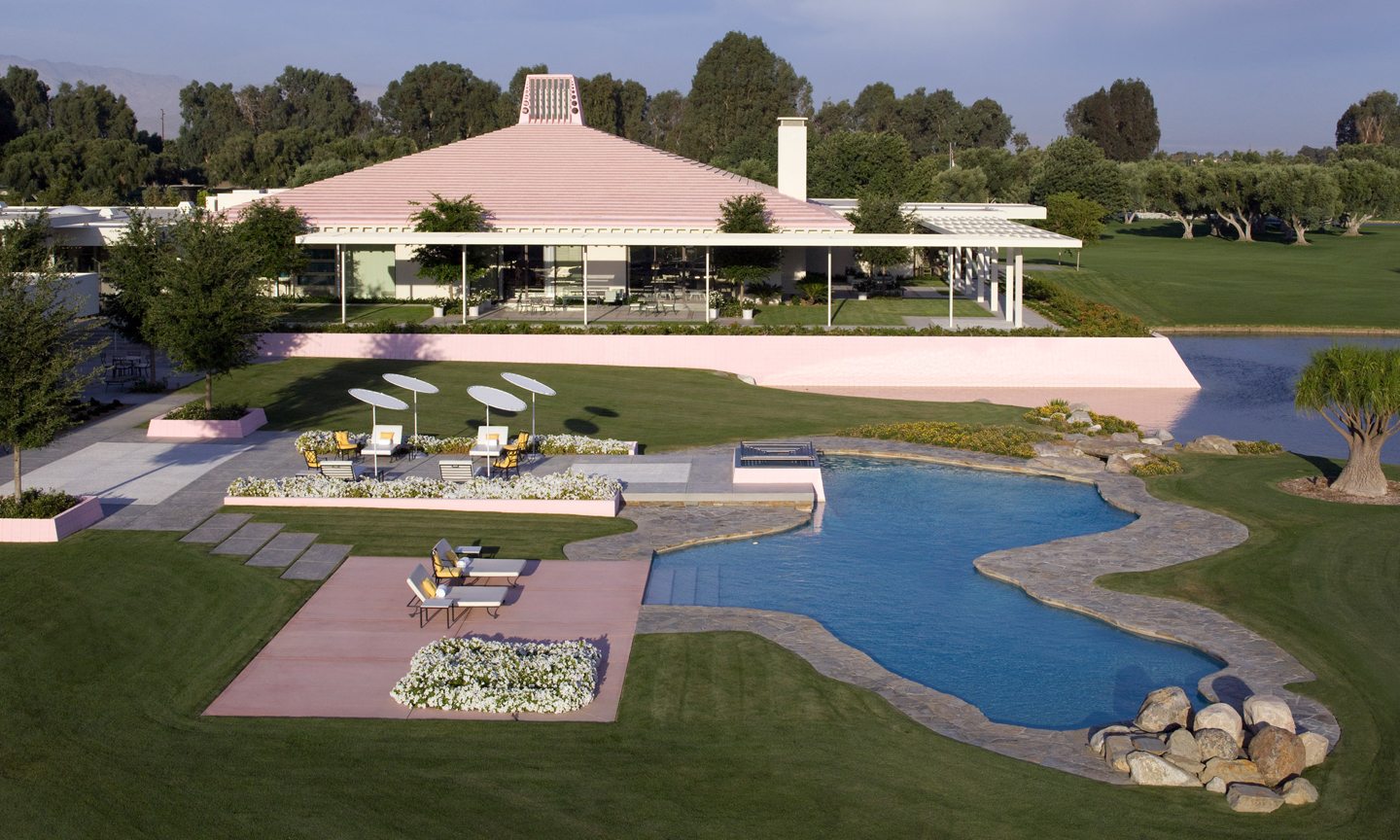 Modernism Week starts on the 15th and we couldn't be happier. We're already daydreaming about our stay at the Colony Palms...
This year, we're especially excited about the Sunnylands and Ridge Mountain tours, which are now sold-out events, but there are still tickets left to some great programs like Hidden Frey, which lets you inside a newly renovated 1966 tennis estate by Albert Frey. Another must-do is "Modern Wonder: Enduring Legacy of Midcentury Design," a conversation with Michael Berman and Traditional Home EIC Jill Waage. (Check out our previous post on Michael's gorgeous designs for Rohl.)
The week also marks a special night for Snyder Diamond, as we're proud to be a sponsor of the Save Iconic Architecture (SIA) fundraiser organized by its founders, designers Ron Woodson and Jamie Rummerfield. The evening includes drinks and appetizers, a chance to speak with leaders in the design community, and time to explore the 1964 Donald Wexler-designed estate built for Dinah Shore. We chatted with Ron about the big night and why the famed house, now owned by Leonardo DiCaprio, makes the perfect venue.
Why was the house an ideal location for the party?
We chose the estate because of its impeccable design pedigree and the history of the home. Dinah Shore, one of Hollywood's famed singers and actresses, worked closely with Wexler to create this architectural gem. The house is designed for grand entertaining and she did just that with Hollywood elite.
What do you love most about the house?
We love Wexler's trademark spider design. If you were to look at the house from above it would look like a spider. Also, the house is large but very warm and inviting—perfect for entertaining a few hundred of your closest friends!
What are you most looking forward to about the evening?
Jaime and I look forward to sharing this architectural masterpiece with our guests and putting a spotlight on architectural preservation. The property is very special and won't be experienced by many, so to be able to showcase the home with other architecture enthusiasts is a real treat. SIA's mission is to bring awareness, preservation and landmark status to iconic architecture not just locally but nationwide.
For tickets to this very special event, click HERE.