We spent our anniversary collaborating and celebrating with some of our favorite people.
To celebrate our 70th, on we ventured deep into DTLA's arts district for a party at furniture designer Stephen Kenn's spectacular new loft on McGarry Street a couple of weeks ago. (See more via the LA Design Festival's post.) The space is made for entertaining and features products from a number of our fantastic vendors, including JennAir, True, Buster & Punch and Dornbracht. As we always say on social media, there's nothing we love more than seeing our vendors' designs in place and being put to use!
The evening included a talk by author and Hollywood historian Steve Vaught, magic tricks by William the Great and flowers (so gorgeous!) by Madleen V. We had Jon and Vinny's cater the event—hello, shrimp toast, marinara-braised meatballs and chocolate budino!—and we even had ice sculptor Erik Eastman of Minnesota Ice on hand to tend bar. He flew in from St. Paul just for the party and created custom ice cubes with our new logo! We also had cult wine maker Abe Schoener of the Scholium Project pouring a selection of his vintages. And a special thank you, as always, to Aardvark Letterpress for crafting the invitations.
Because the party wouldn't have been possible without our incredible, longtime and loyal clients, we commissioned glass artist Uri Davillier of Neptune Glassworks to create a sets of his Golden Spike glasses for everyone. And we were delighted to tuck a bottle of the Scholium Project's Sylphs chardonnay into every gift bag.
We couldn't be happier to support the incredible range of talent we have here in Los Angeles. It was an honor to bring everyone together, and we can't thank you all enough for seeing us to 70!
A Few of Our Favorite Photos from the Big Night
We've got loads more pictures to share! Scroll through and enlarge the images below to see more of our guests and the super-cool space Stephen has created.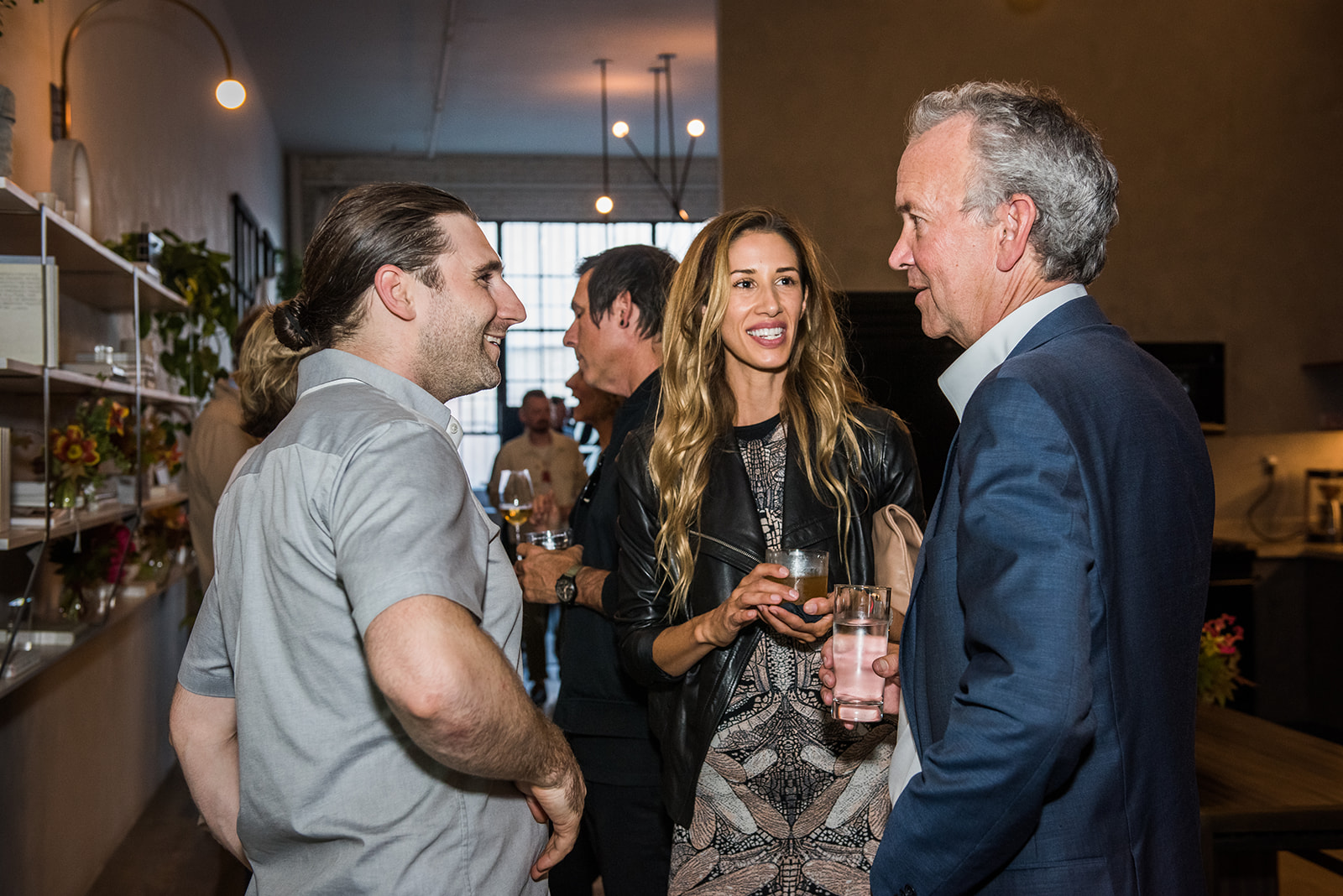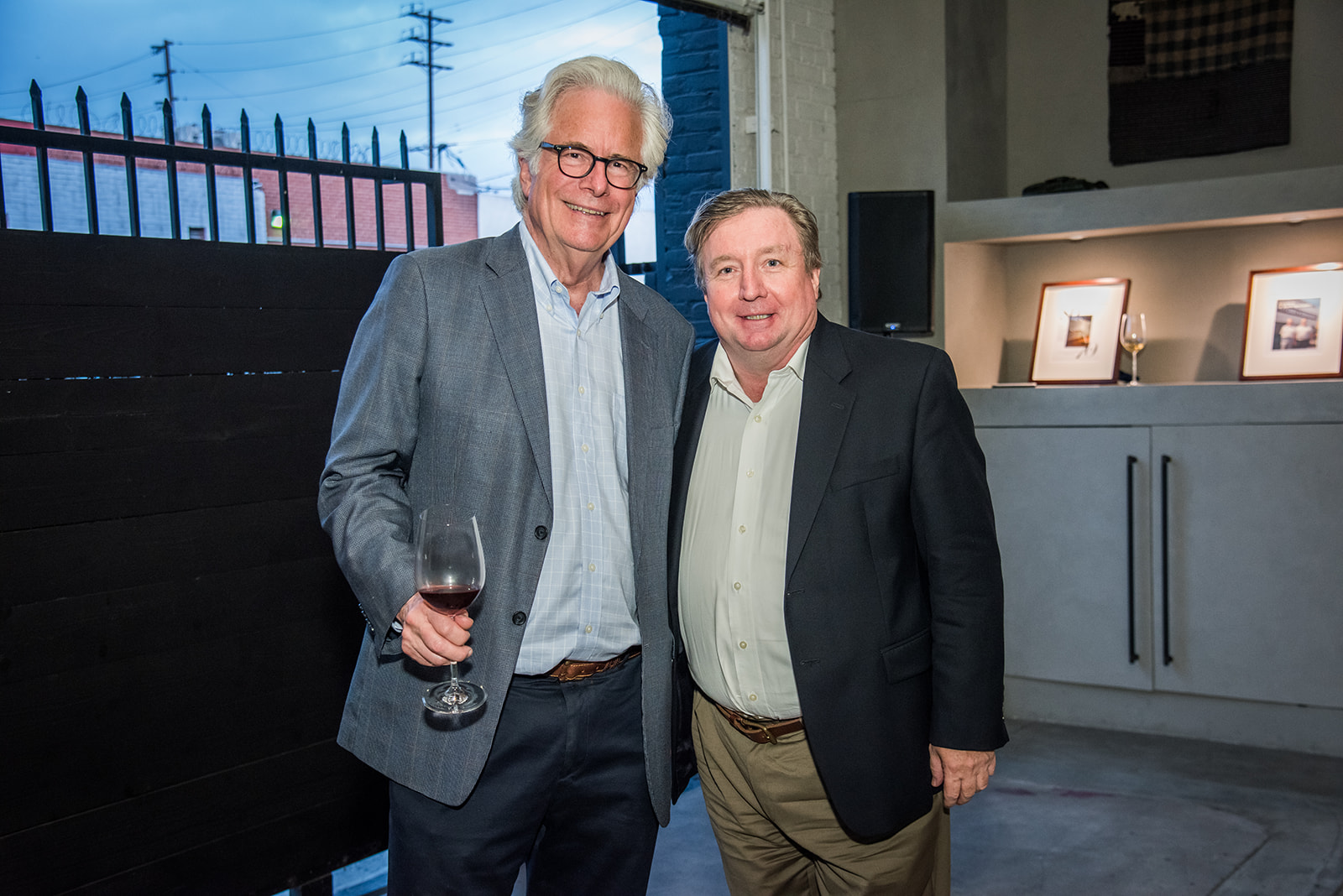 Party images courtesy of Mher Vahakn
---