We're taking our Design on Tap title literally this week with a look at some of the best and brightest faucets to hit the market—and our showrooms. There's so much to share with you that this really is just to whet your appetite!
California Faucets is one of our newest vendors at Snyder Diamond and we couldn't be happier to have them in our showrooms. The Huntington Beach firm has been producing bath faucets since 1988 (here's a peek inside the factory) and offers incredible customization options. And while it's hard to pick a favorite, we're especially enamored with the Morro Bay faucet—it's sleek and low , and completely Zen, and the Tamalpais faucet, which melds refined and industrial styling. In 2015, California Faucets launched their kitchen collection, which (like their bathroom line of faucets, shower systems and stylish drains) has continued to grow and grow. From classic kitchen styles like Rosolina and Davoli, to the more contemporary silhouettes of Poetto and the award-winning Corsano, each faucet offers luxury and quality, as well as a full range of coordinating solid-brass accessories. We'd be remiss if we didn't also give the company a shout out for it's truly entertaining animated videos, which have faucets auditioning à la America's Got Talent, and tub fillers flaunting their dance moves. (Warning: You may start to wonder what your faucets get up to when you're not home.)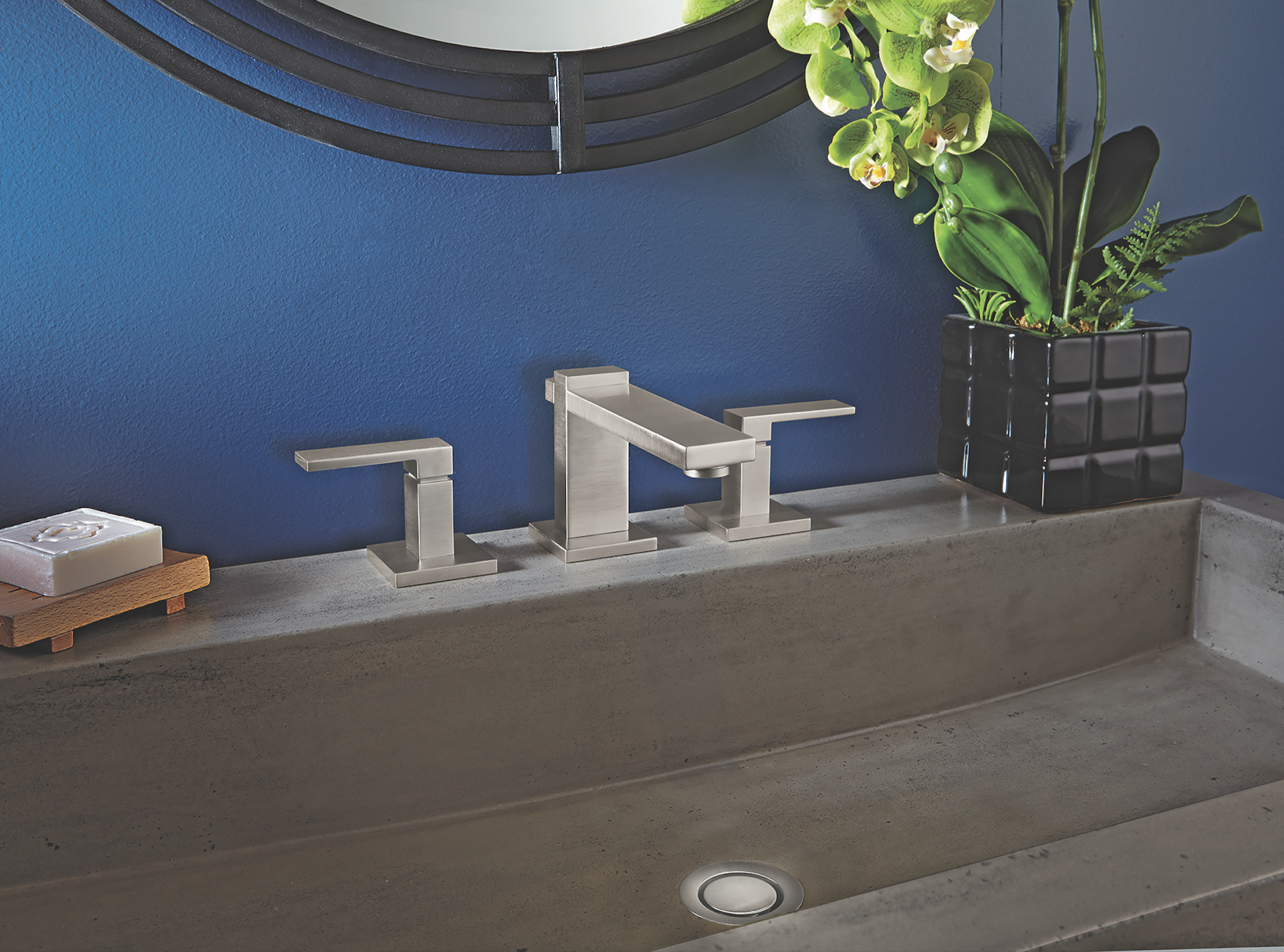 If you enjoy history and heritage brands, take a closer look at England's Samuel Heath. The company has been manufacturing elegant brass works since 1820, getting its start with traditional bed frames and fireplace accessories. Today, however, it's all about kitchen and bath taps, shower systems, accessories and hardware. Each piece is meticulously made and polished by hand before undergoing the electroplating finishing process. Made in Birmingham, Samuel Heath's designs are a celebration of old time craftsmanship while incorporating every modern technology. One of its newest lines, called LMK, consists of two Bauhaus-inspired collections: LMK Pure is a smooth and minimalist design, while LMK Industrial adds exactly that, a more mechanical, functionalist aesthetic.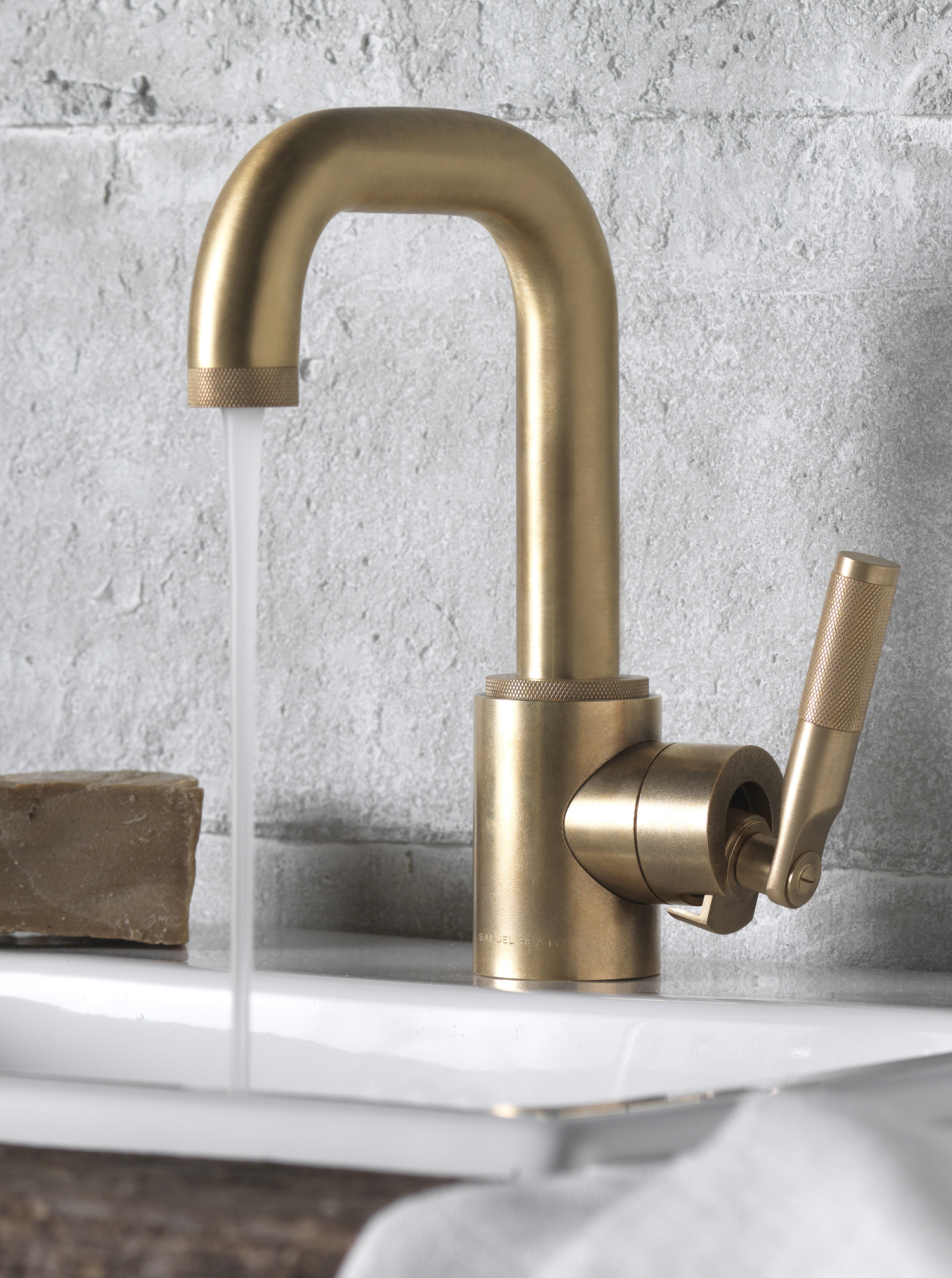 French firm Horus has also just introduced six new collections of contemporary bath faucets. We think each one offers something incredibly unique but we're particularly drawn to Nouvelle Vague, which features an almost Zaha Hadid-like arc paired with the company's iconic joystick mixer; the Myriad collection, which is a collaboration with the Parisian design firm Studio MHNA and features textured facets; and Canopée, with it's gentle curves and leaf-inspired mixer—a wonderful nod to the natural environment (it even comes in an outdoor shower, which the company featured on their latest catalogue cover.) Horus' catalogue is also a delight for those seeking more traditional or period fixtures for kitchen and bath projects. To learn more about the company and see additional images, check out our previous blog post.
In fact, we've got LOADS more faucets to peruse on the blog! Click to see more from THG Paris, Dornbracht, Grohe, Newport Brass, Watermark, Hansgrohe and Fantini. Find your favorites and ready your questions, then come see us in person at one of our showrooms in Santa Monica, Pasadena and North Hollywood.