Continuing our September entertaining theme, this week we're focusing on Aardvark Letterpress, a creative press founded in 1968 and purchased by its longtime linotype operator, Luis Ocon, in 1978. Aardvark's is a wonderful story of the American Dream and the rewards of hard work and dedication. (You can read more of their story here.) Still in the family, the company is one of Los Angeles's great institutions and has garnered a clientele that includes Oprah, Steven Spielberg and the Beckhams, as well as renowned artists Ed Ruscha and Shepard Fairey. They also do our own Snyder Diamond materials, including special invitations and owner Russ Diamond's letterhead. We thrilled to share our Q&A with Aardvark's Brandon Sanchez and hope you're inspired to create something a little extra special this holiday season.
SD: Tell us a little bit about the process—how does one begin designing a project with Aardvark?
Brandon: The best way to design something is to talk to us or to show us what you'd like to print. We don't have any pre-set designs. All of our work is custom. We have a wonderful designer on staff who will help you put together just about anything.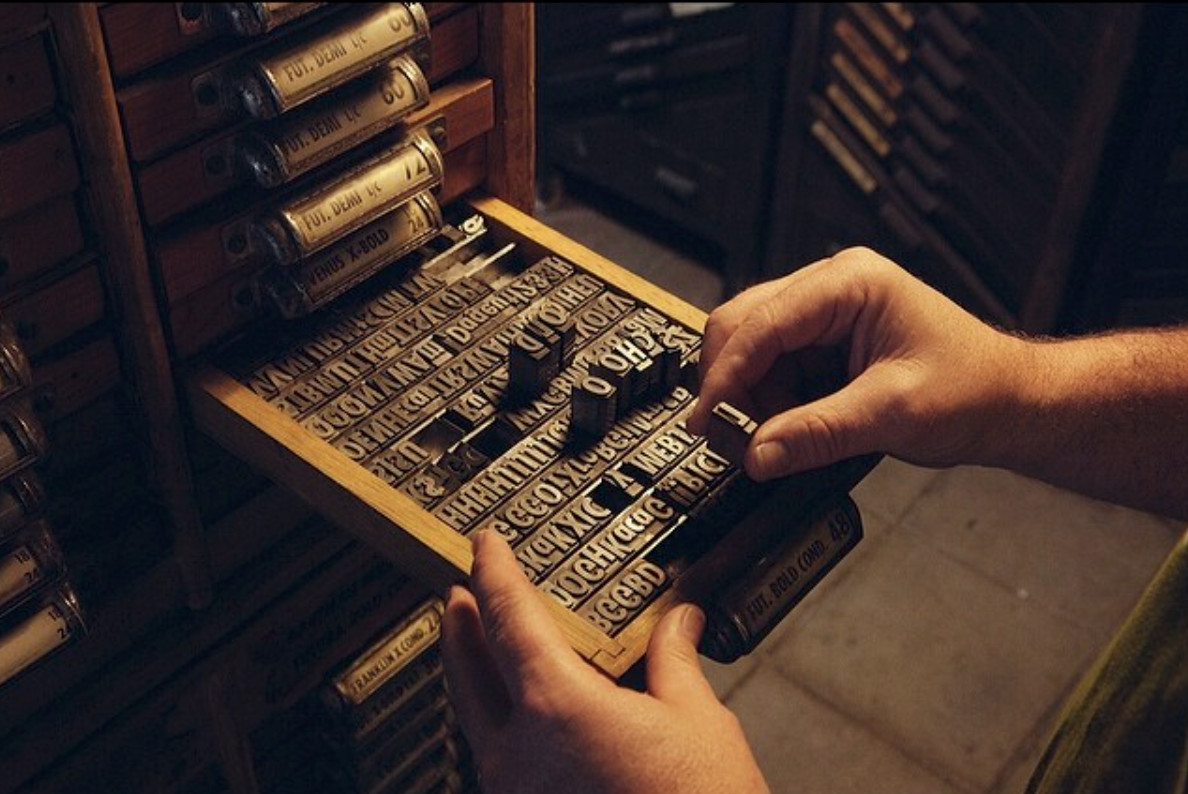 SD: What should people consider when designing a special invitation?
Brandon: The question we always ask our clients are, What are you trying to communicate? Do you want to send something to potential clients and impress them with a superior level of detail and craftsmanship? Or do you want to send something to your family and friends to share a joyous occasion? Both objectives are equally important but may require a different approach.
SD: About how long does a commission take from start to finish?
Brandon: Of course every project is different, and there are certain months of the year where we're busier than other times (e.g., holiday season), but typically we need about a week or so to complete most jobs.
SD: How did you come to work with Snyder Diamond?
Brandon: Dana Joy Altman called our studio inquiring about stationery—she'd seen us on Instagram and was referred to us by another client. Regarding the design, Brooke Granowski, our designer, met with Dana Joy to discuss the project. They reviewed some of our in-house metal typefaces and looked at which typeface worked best with the Snyder Diamond logo. Once they picked the typeface, they worked on sizing and positioning to achieve the right balance. With respect to color, Dana Joy wanted to use something that communicated a sense of understated elegance that would fit in well with your clientele. They settled on a "blind hit" (no ink, just the pressure from the logo plate) and a very rich charcoal ink.
SD: Tell us a little about your studio—it's in a spectacular old building!
Brandon: The building was designed by one of L.A.'s oldest architectural firms, Morgan, Walls & Clements. They designed the Wiltern Theater, the El Capitan, the Chapman Building, and many more. We've been here for over 30 years (we were at our previous location for 20 years), and this year is our 50th anniversary. Our studio is filled with very old machines –some are over 100 years old. It truly is like a working museum! Although the building has been in a state of disrepair for years, it was recently purchased by Nicholas Berggruen and is being restored with the help of Creative Space and Commune. We're super excited about what the building will look like when these wonderful architects and designers have worked their magic on it.
And check out this video to see a little more of Aardvark in action: