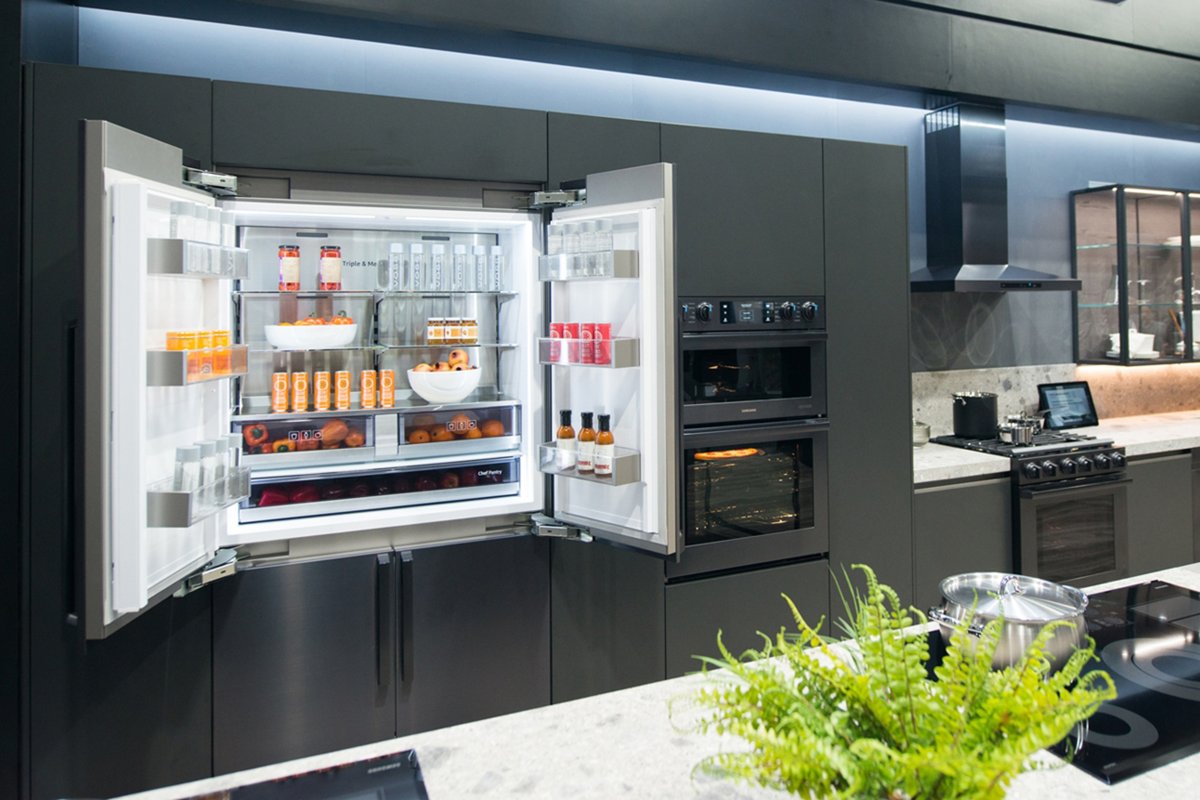 When Snyder Diamond owner Russ Diamond returned from KBIS, the Kitchen & Bath Industry Show, in Orlando, Florida, we couldn't wait to get his take on the event. "Things we saw in Europe three years ago, we're seeing here now," he told us. So this week, we're bringing you the top five trends he spotted, plus exciting new product news.
#1 More manufacturers are entering the premium appliance space. Perlick launched a full line of chef-driven appliances, including touchscreen-control refrigeration and new ranges with sous-vide capabilities, an exclusive 360-degree turntable oven rack, and 30,000 BTUs of power on every burner. Hestan introduced commercial-style ranges and has begun integrating technology into freestanding appliances, while Dacor introduced its luxury built-in collections, Modernist and Heritage, designs as tech-savvy as they are beautiful thanks to their new owner, Samsung. Miele also introduced its W1 TwinDos washers and dryers to the American market—the washing machine is so smart it can even reorder your detergent and the novel heat pump dryer means there's no need to vent to the outside
#2 Sous vide, sous vide, sous vide. Along with Perlick, Miele, Gaggenau and LG have all introduced built-in sous vide and vacuum sealing technologies.
#3 Smart plumbing. Lots of technology is being built into not just appliances but plumbing, especially digital voice-assistance and applications. Everyone's trying to figure out what's going to take, and all bets are on tech, like Kohler's new Alexa mirror, faucets and toilets. (Read more about them in Fortune.) Google Home, Amazon and Siri applications are all being integrated in exciting new ways.
#4 Black & Gold. The big new finishes are matte black and satin gold for decorative plumbing from companies like Rohl and California Faucest, which offer beautiful new finishes.
#5 Multifunctional Design. Multifunctional kitchen sinks are the new favorite and everyone is taking their cues from The Galley, the company that really originated the workstation-type kitchen. Kohler, Franke and Julien have all introduced workstation sinks with myriad accessories.