KBIS is one of our favorite events of the year and we're thrilled to share a couple of gorgeous debuts, True Residential's green colorway and twice the news from Hansgrohe with their award-winning new shower spray technology and their affiliate Axor's new My Edition collection. This year, it's all about customizable options that let everyone create a more personalized expression in their kitchens and baths. We'll be sharing more KBIS standouts over the coming weeks, so keep watch here for more on the latest launches.
True's Residential's inventive Build Your True program allows customers to mix-and-match finishes and hardware to suit their specific needs and tastes, and this spring they've added a brand new color—Emerald—to the offing. "While 2018 saw the introduction of the Cobalt and Matte White finishes as well as the Gold and Pewter hardware options to the Build Your True program, this year will further showcase our commitment to expanding our collection of custom finishes and hardware as well as our repertoire of offerings as a whole," Steve Proctor, Director of Sales and Marketing. And while the gorgeous green color is said to promote feelings of wellbeing, balance and harmony, we can't help but think of Elizabeth Taylor and her famous Bulgari emerald-and-diamond necklace and detachable brooch. That association alone brings a whole new glamor to the kitchen!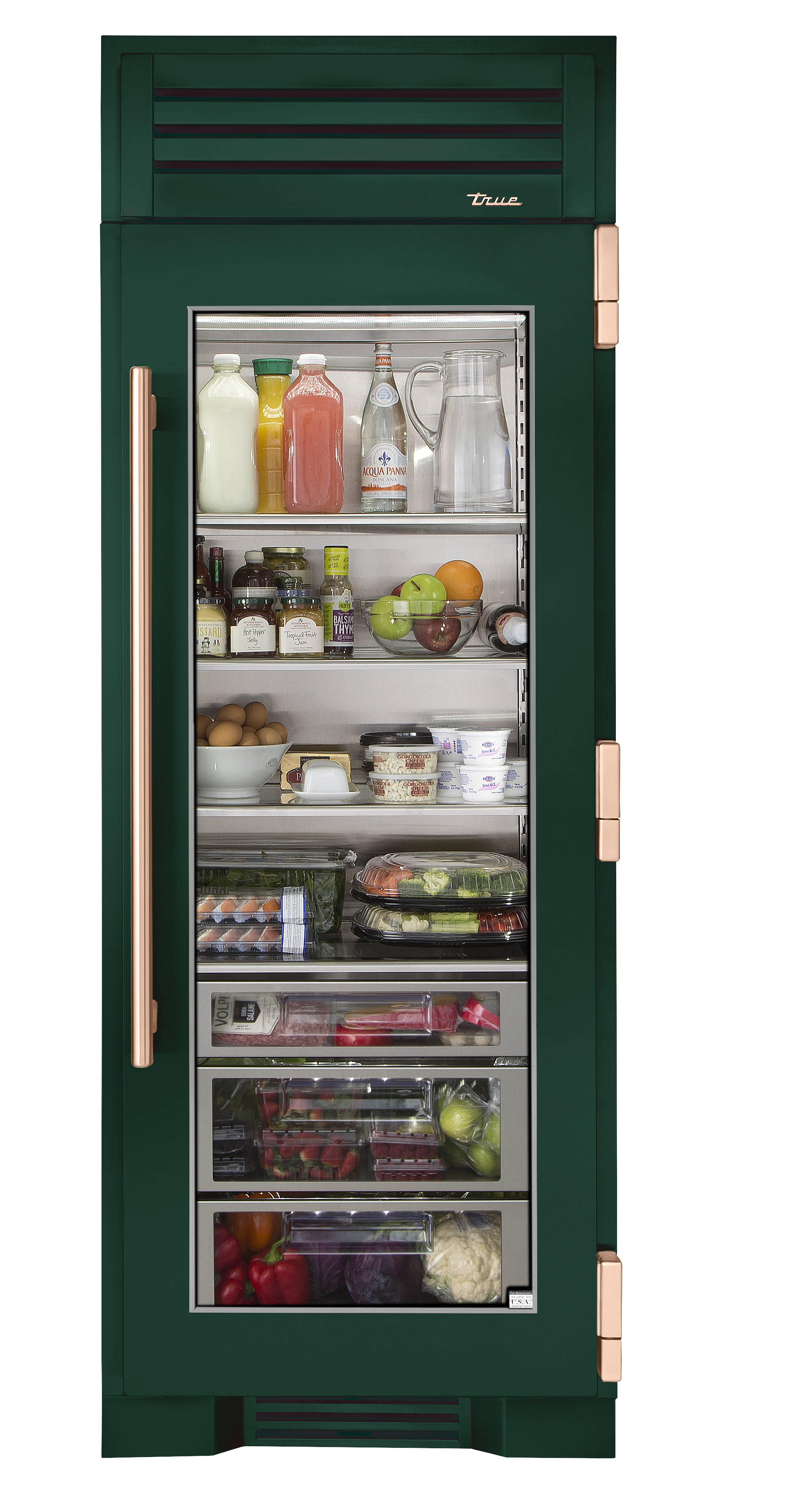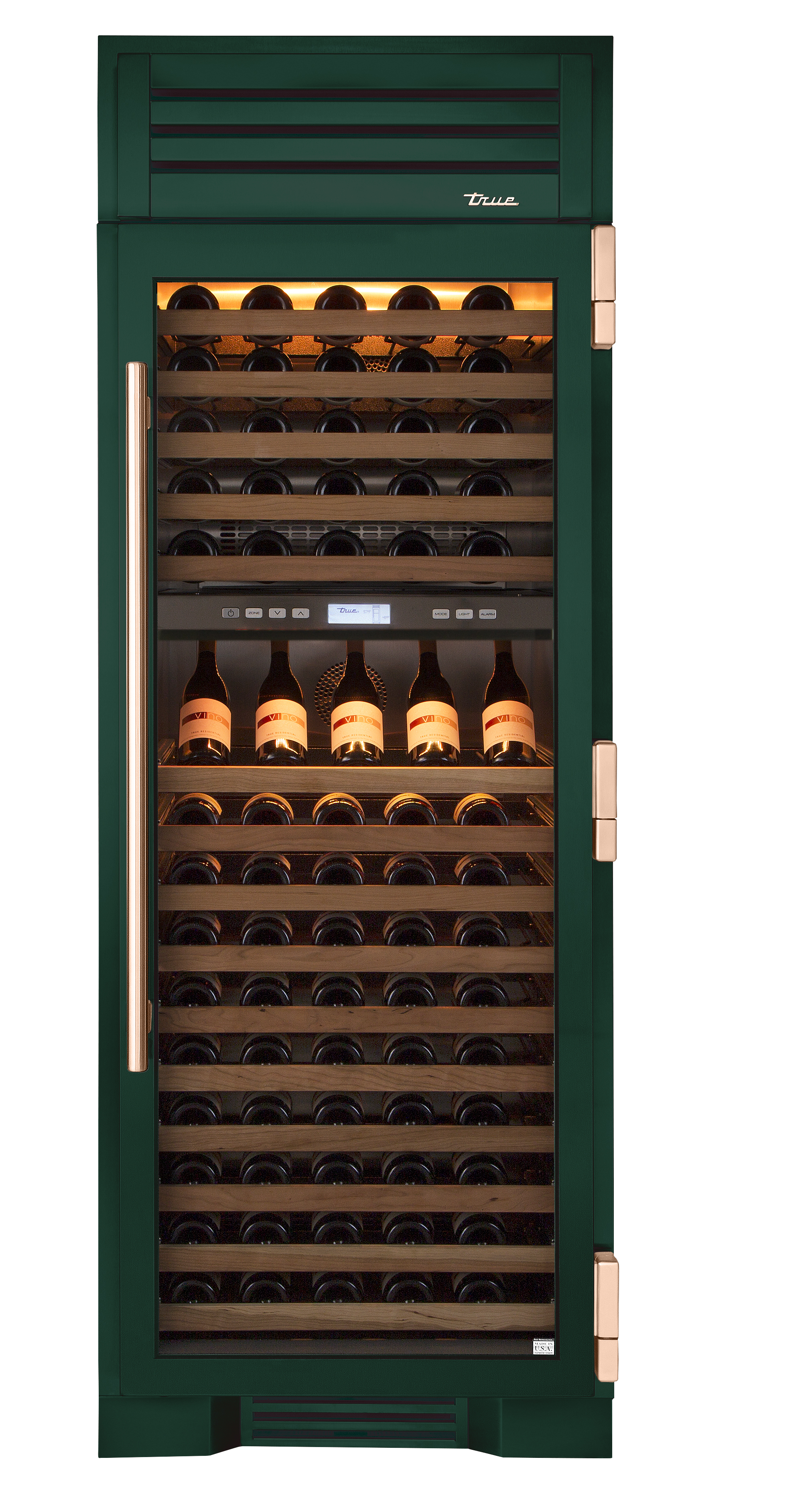 It's no wonder Hansgrohe brought home the Bath Silver Award for its novel PowderRain Spray technology. Developed at the company's laboratory in Germany, the spray is characterized by sumptuous yet efficient micro-fine droplets. "The innovation is in every single nozzle of the shower face," says Product Manager Derek Taylor. "Each has been arranged precisely on the spray disc in order to deliver a voluminous, drenching spray, while still operating at a reduced flow rate. The thousands of fine water droplets 'cocoon' the body for the ultimate relaxing shower experience." The water falls gently on the skin without splashing, so it's not only a more quiet and gentle rinse, the flow helps keep you warmer while showering. (See it in action here.) PowderRain is available in a variety of shower heads and handheld showers, as well as a variety of flow rates and finishes, including chrome and brushed nickel.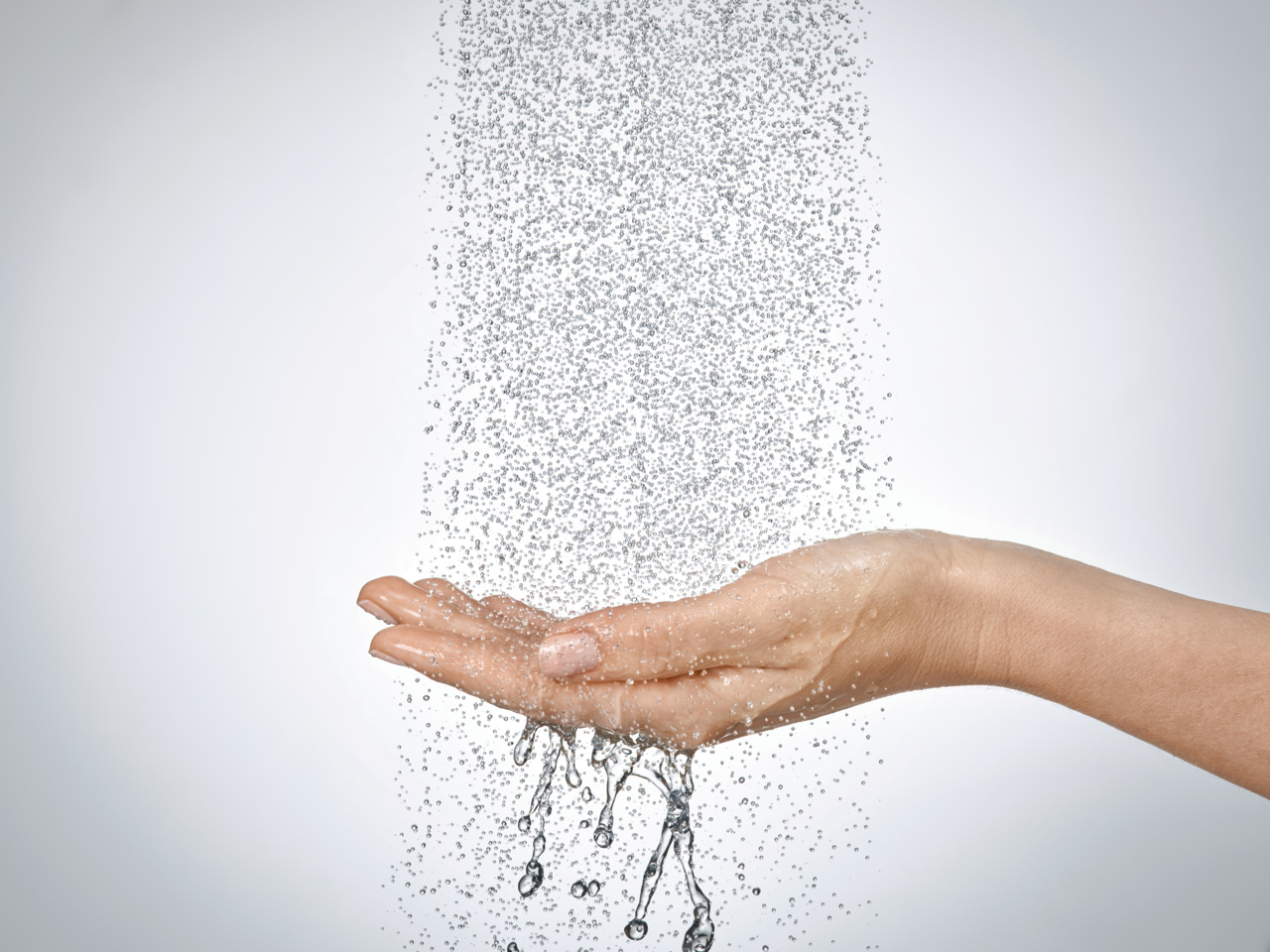 AXOR, a division of Hansgrohe known for its avant-garde design, has unveiled the new MyEdition collection of faucets designed in partnership with Phoenix Design. The faucet designs are sleek and low profile, with an optional seven color plates to adorn them to your style. "The clever system of faucets and cover plates opens up a wide range of style possibilities," says Ryan Ramaker, Senior Director, Product Development, R&D and Marketing. "Cover plates can even be retrofitted, meaning users can change 'the look' at a later date." The inset options include chrome, 13 PVD finishes, leather, wood, two types of marble, and a mirrored or black glass. "Making a personal statement through customized interiors is the essence of luxury," adds Andreas Diefenbach of Phoenix Design. "With the AXOR MyEdition collection, we have set the stage for personal creativity—colors, materials and patterns establish the point of departure for a unique and personalized faucet."
To learn more about True Residential and Hansgrohe, check out a few of our past posts:
Chef Wylie Dufresne's new True Residential Kitchen in NYC, plus the Company's Game-Changing Concept Designs
Get Flowing: Our Roundup of the Best New Faucets for Kitchens and Baths
New Specialty Finishes for Hansgrohe's AXOR Collection