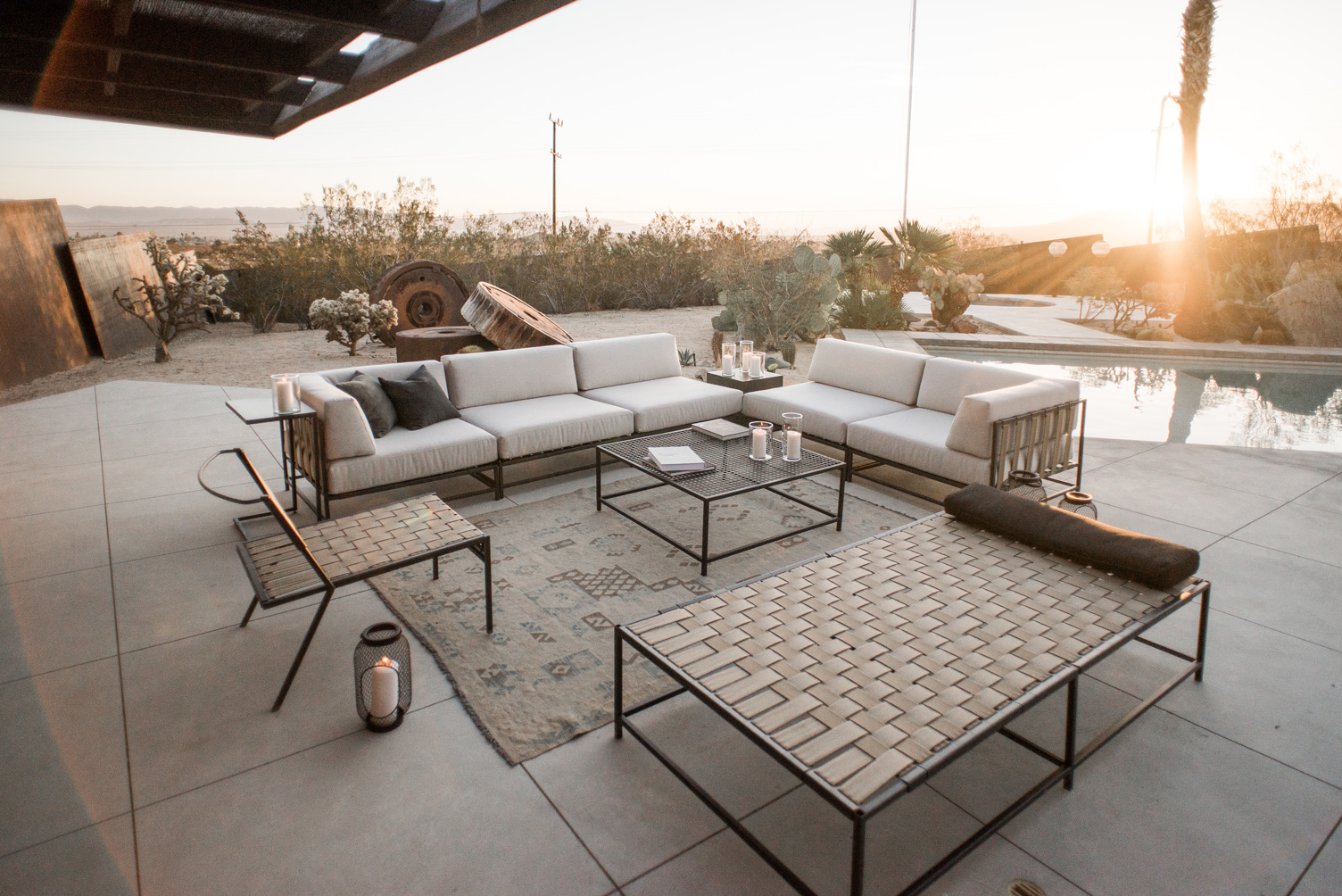 Designer Stephen Kenn crafts extraordinarily made furnishings from recycled materials like military canvas and hardware. His perhaps signature collection, Inheritance, has a leather straps inspired by WWII-era uniform belts, and is what lead him to also develop cool leather goods like wallets and travel bags. Now, he's taking his work outside, with a collection of outdoor pieces.
Black Crow Studios, headed by Tracy Hiner, produces custom wallpapers (and more) in collaboration with local designer firms like Cuffhome and Maison 21, producing an incredible range of patterns. Hiner recently showed one of her latest collaborations, a series of limited edition prints called Caliber, at Art Basel. Created in partnership with Raise the Caliber, a portion of sales goes to the Caliber Foundation, which supports gun buy-back programs in at-risk cities. You can also find them at Holly Hunt.
Brendan Ravenhill creates furnishings, lamps and accessories that are heavily influenced by manufacturing processes and techniques, yet offer a sleek sensibility that has made him a popular resource for some of L.A.'s leading interiors designers. We especially love his new outdoor light fixture, the Ada sconce, which debuted at ICFF this year.
In 2012, model Meyhan Hill picked up a welding torch and never looked back. From her DTLA studio, (wh)ORE HAüS, she's producing some of the city's most coveted and cutting-edge furnishings, which include everything from dining tables and beds to smaller items like bookends—she also does custom work. It's no wonder she was recently included in Elle Décor's Style Sheet column.
Neptune Glassworks founder Uri Davillier was trained in glass, ceramics and sculpture, and is creating some of the most beautifully made lighting designs in the city. They're sleek, high tech and timeless. And yes, it's his work you're sitting under while dining at Otium. And kudos to Chef Tim Hollingsworth for also bringing in ceramic pieces from Irving Place Studio, founded by the late Dora de Larios, one of L.A.'s most important champions of beauty and good design.